A diverting reminder that kindness comes in all shapes and sizes—and sometimes requires community.
Kind Crocodile
A kind crocodile leaves his pond to see the world, in this fresh and playful new board book from New York Times Illustrated Book Award winning author Leo Timmers.
Animals are in danger—help, kind crocodile! Here comes a terrified mouse, a frightened hog, an antelope. One by one they find shelter on Crocodile's long back, while his big teeth scare their enemies away. GRRR!
In a fun game of chase, the kind crocodile gives shelter to one animal after another on his long green back, scaring away their pursuers—until the load becomes too heavy and the crocodile doesn't feel so kind anymore, and turns on his friends. GRRRR!
But not for long: "Just kidding!" says Crocodile.
"Not kind!" say the friends.
This funny board book from Leo Timmers features his trademark detailed illustrations full of expression and a satisfying twist ending—will Crocodile gobble up his friends? Of course not, the kind crocodile is just pretending.
Kind Crocodile is a board book to enjoy again and again, with a lively game of chase and a message about teamwork at its heart. A larger format sturdy board book perfect for reading with toddlers and preschoolers who can join in with the fun repetition.
Translated from the Dutch edition by Bill Nagelkerke.
---

Book Details

Country of Origin
Belgium
Reader Age
0-2 year, 2-5 year
Book Size
18.5 × 25 cm
18.5 × 25 cm
18.5 × 25 cm
ISBN
Kind Crocodile
9781776574704
Kind Crocodile

---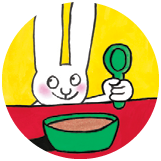 Subscribe to our newsletter/s
Hear from us about new books, guest recommendations, behind-the-scenes and competitions.