Yet another triumphant experiment for the award-winning Timmers.
The New York Times, Best Children's Books of 2022
Elephant Island
The Times Children's Book of the Week
Selected for The New York Times Best Children's Books of 2022
Picture Book finalist, Teach Early Years Awards 2022
A shipwrecked elephant makes his tiny island a home for the many friends who come to the rescue, in the new picture book from New York Times Illustrated Book Award winning author.
Caught in a storm, Arnold the elephant washes up on a tiny island. Along comes Mouse in a little dingy and Arnold steps aboard…uh-oh! They use the wreckage to make the island bigger. And here's Dog—can this boat take Arnold's weight? Uh-oh!
None of the animals can save the shipwrecked elephant but each broken vessel provides new materials for another intricate construction. Wheels and pulleys create a Ferris wheel, an elevator, a waffle maker. All the animals work as a team to build increasingly intricate constructions that turn the desert island into a fun park city. Soon there is a whole community and enough space for everyone!
As with all Leo Timmers picture books, Elephant Island has many layers of discovery. Tapping into the childhood pleasure of contraptions, this cheerful picture book is full of complex and playful visual detail and humour that Leo Timmers' readers love. Preschoolers who enjoy Meccano and Lego will find joy on every page with the creation of each new imaginative construction, packed with mechanical detail on bright double page spreads. Elephant Island is a runaway hit in Europe.
Translated by James Brown.
Look inside video | Author Q&A | Book trailer
Ebook available wherever you buy your ebooks
ISBN:

ElephantIsland
Categories: 2-5 year, Age, Book type, Picture books
Tags: award winning author, beautiful picture books, Belgian author, Belgian illustrator, Belgium, books about animals, books for ages 2 to 4, books for ages 3 to 5, books with animals, building, construction, contraptions, desert island, fun park, funny picture books, imagination, inventions, Leo Timmers
---

Book Details

Country of Origin
Belgium
Reader Age
2-5 year
Book Size
28 × 21 cm
28 × 21 cm
28 × 21 cm
28 × 21 cm
ISBN
ElephantIsland
9781776574346
9781776574353
ElephantIsland

---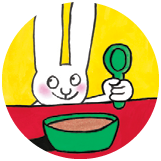 Subscribe to our newsletter/s
Hear from us about new books, guest recommendations, behind-the-scenes and competitions.