One of the best books I have read this year and possibly one of the best books ever...
Bicycling to the Moon
A warmhearted and funny chapter book from Finland's top children's writer Timo Parvela.
Illustrated by Virpi Talvitie
Translated by Ruth Urbom
---

Description

In Bicycling to the Moon, Purdy the cat and Barker the dog live together in a sky-blue house on top of a hill.

Barker likes the garden. He wants only to dig, to scratch up the earth and turn it over. But Purdy has big dreams: he wants to fly south with the birds, win the singing competition, be a Supercat.

One day Purdy decides that if he could just get a bicycle and ride it to the moon, he would be the happiest cat in the world, and never want anything else again. Ever.

Purdy the cat's antics, dreams, and sly manipulation of his friend are laugh-out-loud funny, while the very warm heart to these stories will have every reader wishing they had a good friend like Barker the dog.

To read the first chapter for free, click here.

A chapter book for children ages 5-8.

---

Book Details

Country of Origin
Finland
Reader Age
5-7 year, 6-8 year
Book Size
19.8 × 14.6 cm
19.8 × 14.6 cm
19.8 × 14.6 cm
ISBN
BicyclingtotheMoon
9781776570317
9781776570324

---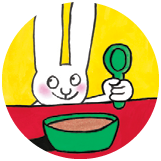 Subscribe to our newsletter/s
Hear from us about new books, guest recommendations, behind-the-scenes and competitions.