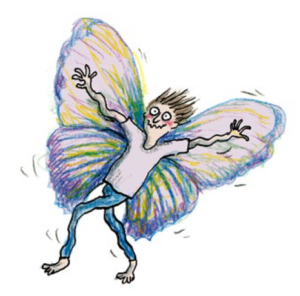 For Pride Month 2022, we asked Wellington's 
Good Books
 for some favourite children's books that include LGBTQIA+ characters.
What we really enjoy about these picture books/board books is the casual inclusion of LGBTQIA+ folks. It's wonderful to have books where queer characters are normalised within another narrative.
We really wish there were more for us to choose from, especially from local publishers. It's 2022 after all!
---
Julian at the Wedding by Jessica Love
Following on from the absolute smash-hit Julian is a Mermaid (a staff favourite), this story centers on weddings, mischief and making new friends. It subtly shows that gender and love are fluid and sweeping. It'll get you right in the feels!
Families Can by Dan Saks & Brooke Smart
Families Can shows what different families look like. From single parent, refugee, same-sex, non-binary, separated, blended, all types of families are there. An excellent early resource to show that family can be anything and there is no standard, one-size-fits-all.
Early One Morning and Bedtime, Not Playtime! by Lawrence Schimel & Elīna Brasliņa
Great board-books for those little'uns that are up at the crack of dawn and those the fight going to bed. Simple and fun! We really love the casual inclusion of same-sex parents.
Things in the Sea are Touching Me
by Linda Jane Keegan & Minky Stapleton
An exciting summer read, especially for those that are nervous of the ocean and all its mysteries! With its great rhymes and gorgeous illustrations, this is a fun one to read aloud and an excellent book to help little ones conquer their fears.
Frog & Toad by Arnold Lobel
An absolute classic that celebrates gentle friendships and triumph over adversity. Although not an outwardly queer story (Arnold Lobel did come out as gay in the early 70s), one can definitely read between the lines and, if desired, it can absolutely be read as such.
---
For last year's Pride Month book list, click on the link below.