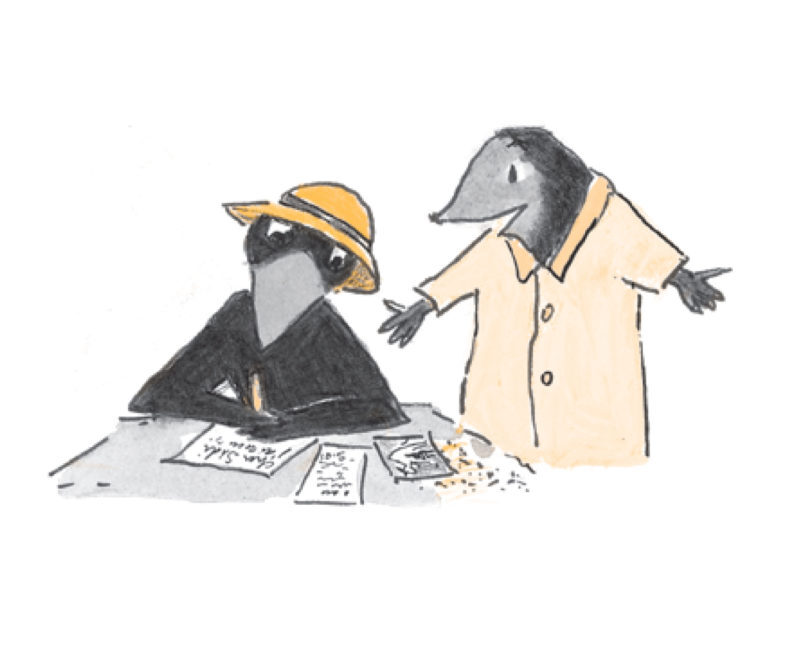 We can tell from the responses to our August competition that we have some extraordinary readers in our community! Here are just a few of the achievements we heard about:
Sonia is proud of performing in front of a large crowd at the Diwali Fest.
Bardelli Books will be publishing their first children's picture book in November 2019.
Cathy walked 800km from St Jean to Santiago de Compostela in 30 days — the first time she had ever done anything just for herself. She found it so freeing that she walked another route 3 years later, followed by another 2 years later. (It's addictive.)
This month's winner: Hannah Tunnicliffe
'Getting through childbirth, getting through childbirth, getting through childbirth (3 daughters 😂)'
A copy of Zanzibar by Catharina Valckx is on its way to you.
---
September competition
Toitoi–Gecko Press competition for young writers and artists
Writers and readers go together: not only do writers need readers, they need to be readers!
This month, Gecko Press is running a competition with our friends at Toitoi: A Journal for Young Writers and Artists, a wonderful journal that encourages young people to become lifelong readers and engage with the arts. (Read more about Toitoi in our September newsletter next week.)
What to do
Create a piece of writing or art inspired by a favourite Gecko Press book or character. All entries go in the draw to win a copy of new release Cornelia and the Jungle Machine — a book that celebrates adventure and imagination (or the adventure of imagination).
Deadline Friday 6 October
All submissions will be considered for the 19th issue of Toitoi — any early birds (received by 27 September) will be considered for Toitoi 18.
You can email your entries to us at [email protected] with 'September competition' in the subject line.