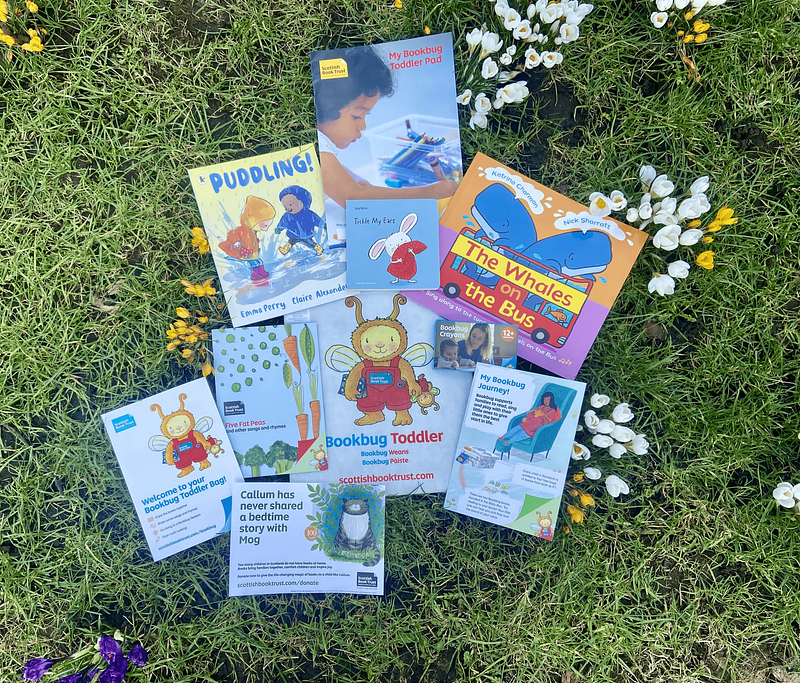 The Scottish Book Trust has selected Tickle My Ears by Jörg Mϋhle for their Bookbug Toddler Bag for 2023 in a special mini edition that fits very sweetly into small hands. These are given to every child in Scotland to help them develop a love of stories and reading from an early age.
This edition will be sent out to 50,000 toddlers and their families throughout Scotland this year, along with a couple of other books and learning materials. And there is also a special Gaelic edition called Diogail Mo Chluasan, for the children growing up speaking Gaelic.
To find out more about this bag, and the other work that the Scottish Book Trust does, click here.
Tickle My Ears is a sweet and simple boardbook that invites children to take part in Little Rabbit's charming new bedtime ritual by helping to put bunny to bed with a fun interaction on each page.