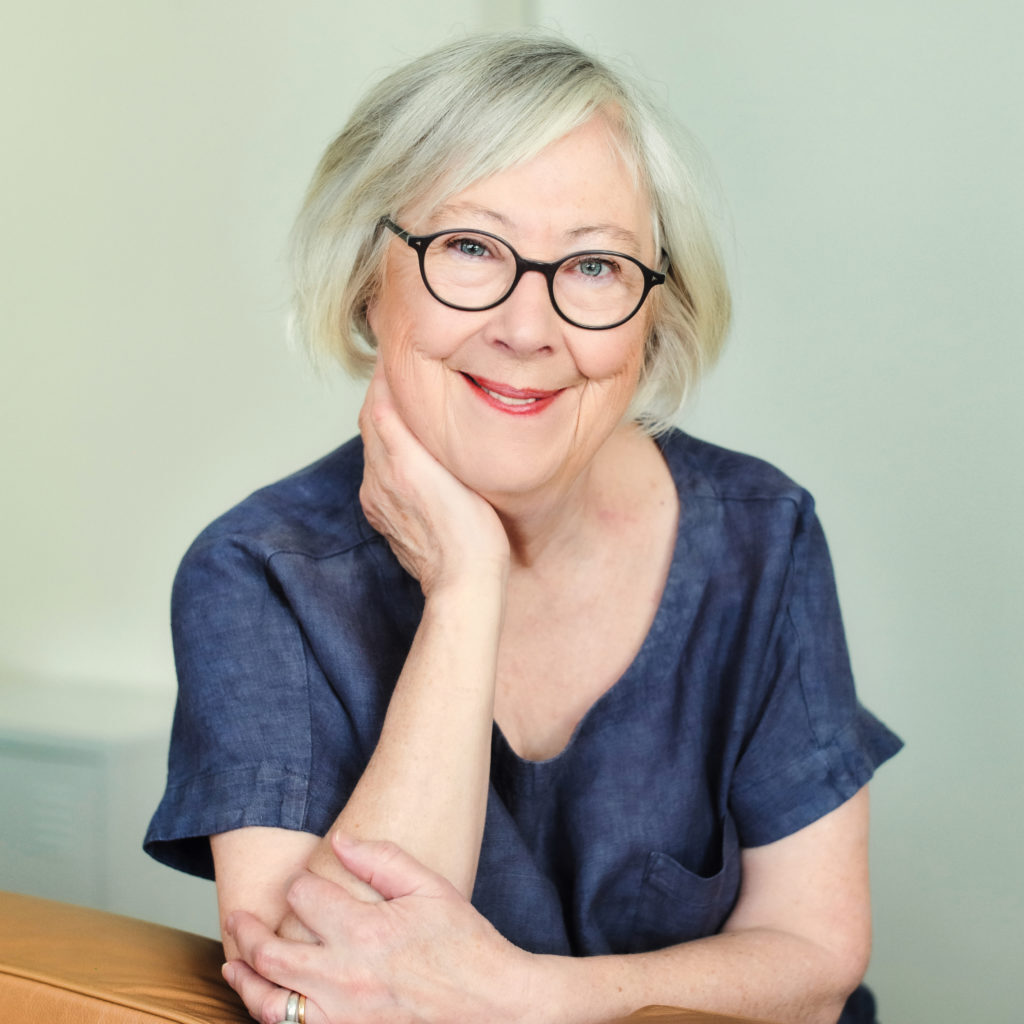 Eirlys Hunter is the author of eight children's books as well as a novel and short stories for adults, and has taught children's writing at the International Institute of Modern Letters at Victoria University in Wellington, New Zealand.
---
Was there an inspiration for the stories of the mapmakers?
As a child I was obsessed with the idea of flying and of seeing the world from above. That was related to my passion for maps—and of books with maps in. I also liked adventure stories about children who were competent and knew how to do things I couldn't do. All these elements plaited together to make The Mapmakers' Race and then The Uprising.
Is the setting for The Uprising based on anywhere in particular?
I've borrowed bits from all sorts of places for the setting. The tall, patterned buildings of the town of Cruxcia are based on pictures of Sana'a in Yemen (somewhere I'd love to see, but probably never will). Cruxcia's position on a hill with steep, winding streets and narrow alleys is based on towns I've been to in Italy, and the valley is a version of the Wairau Valley in New Zealand—if it flowed into an arid plain.
The Uprising contains contemporary themes about the environment and rebellion. How do you think these will resonate with young readers?
I hope they resonate! A lot of young readers are rightfully anxious about the environment and the future of the world. There are plenty of books suggesting ways that individual children can make a difference, by, for instance, recycling. But children aren't stupid. They realise that to have any hope for the future we have to make change on a much bigger scale. We need to replace greedy, exploitative systems with fairer, caring ones.
In The Mapmakers' Race, the children succeed because they stick together and help each other. In The Uprising, a whole community sticks together and acts collectively to force change. The concept of fighting for a better world together might help children to be less anxious than feeling that the future rests on their shoulders alone.
The Santander children have people helping them in both books. Can you talk about the new characters that help them in The Uprising and what they bring to the story?
In The Uprising, Vivi studies, thinks and plans from her wheelchair, and practical Hessa introduces the Santanders to life in the Afa Valley. Through them the children meet new ideas, new stories and, of course, new food. Vivi and Hessa (and their cousin Lysander) show the Santanders how their father's fate is tangled up with the fate of Cruxcia, and they all join together in the Cruxcians' urgent mission to free their town and save their valley.
Did you love maps as a child? What do you think attracts children to maps and mazes of far off fantastical places?
I loved maps and still do! From Winnie the Pooh onwards my favourite books were the ones with maps in. A map allows you to keep track of a journey: to anticipate what lies ahead, to remind you where you've been, and to see how far you still have to go when you're being the protagonist of the story. It also helps you imagine the overall landscape; if a book is illustrated the illustrations usually focus on the characters rather than the setting.
What's one book you loved as an 8-year-old?
I can't choose between two that I used to pore over: This is London by Miroslav Slavek and Looking at History by R. J. Unstead. This is London had what I can see now were very sophisticated illustrations and lots of quirky details about the city I lived in. Looking at History showed what daily life was like in Britain through the ages. What school or work was like for children, what people wore, what they ate, what their houses were like. Everything from toilets to torture, and all so much more interesting than Kings and Queens. I also loved Ballet Shoes by Noel Streatfeild.
What do you love most about writing fantasy novels for children? What are some of your favourites?
This is tricky because I don't really think of the Mapmakers books as fantasy in the traditional sense. One character has an ability to see the ground from above, like Google Earth, but apart from that, everything that happens obeys all physical and natural laws; there are no dragons, there is no magic.
Nowadays most children don't get the freedom to roam and have adventures without adult supervision that they once had, so if I want to give a child character the freedom and autonomy to have an adventure, their story has to be set either in the past or in a fantasy world. Setting a story in the past requires research; I prefer fantasy because I can make everything up.
My favourite fantasy novels for children are by writers who respect and understand children. Northern Lights by Philip Pullman is top of the list. The fantasy classics I loved as a child include Alice in Wonderland, C. S. Lewis's Narnia books and everything by E. Nesbitt.
---
The Uprising is available November 2021 from all good bookstores and on our website. Also by Eirlys Hunter is The Mapmakers' Race, available now.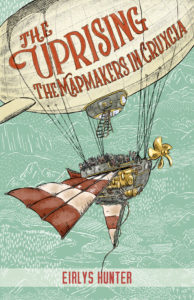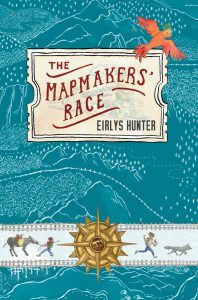 ---
The Gecko Press monthly newsletter has all of our latest blog articles, news, competitions and more. Sign up to our mailing list here.