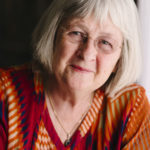 Barbro Lindgren is a pioneering children's author from Sweden. Her many awards include the Astrid Lindgren Prize, the Nils Holgersson plaque and the Grand Prize of the Society for the Promotion of Literature. In 2014, she received the Astrid Lindgren Memorial Award.
---
How did you start writing?
I began writing small snippets and stories when I was eight years old. I was equally interested in music, I played the piano and I was also interested in drawing. So music, literature, nature and drawing were the most important things for me.
How did Astrid Lindgren influence you?
Astrid Lindgren's Pippi Longstocking was published when I was in year 2. All my friends were excited about it, but I thought it sounded so silly that I didn't read it until I was an adult. But then it was better than I thought it would be!
When I sent in my first manuscript to publishers Rabén & Sjögren, I didn't know that Astrid Lindgren was head of children's books. It wasn't accepted but Astrid wrote a letter with good advice about how it could be improved, and that was the best advice I ever received in my life! I rewrote the book and it was published. (I
also illustrated it while I was expecting my first child, Mattias, and I drew him the way I hoped he would look—and then he did look just like that!) After that, Astrid and I became friends.
Do you draw from your imagination or reality in your writing?
I always make use of real life when I write—but sometimes I add a little here and there. I have written about my childhood and growing up, and then I have followed my adult life, my children and their play. Now I mostly write for adults and have done for many years (and always did when I was writing for children).
Your books for very young readers deal with subjects such as loneliness, being different, loss, death. How do deal with challenging and difficult topics?
For me, humour is important. It allows you to write about sad things that otherwise would be hard to deal with.
What inspired you to write The Tale of the Tiny Man? Do you often focus on people who might be a little different, lonely, often ignored?
I have always felt deeply for people who have faced difficulty. That is probably at the core of everything I write. Compassion is probably the most important thing people need, and animals too!
In your work you seem to address often lonely individuals and their friendships with dogs. Why? Do you have a dog?
I have often felt alone and different (even though it is not noticeable) and that's why I have always been drawn to people who are different. I love animals, and I despair that so many animals are treated so badly. I have had three dogs in my life. Now I am old and don't feel so well and that means I can't have a dog. I was able to give away my third dog, a bull terrier called Musse, to friends who love animals, and their house is chaotic in just the way dogs like. He is having a lot more fun than he was having with me!
Why and when did you choose a quiet, secluded life?
I live on Öland, a thin island quite far to the south of Sweden, and I feel at home because I was often here as a child. The older I become, the more time I need alone to think and write. Now my body is tired and I have to rest a lot, but I have always liked being on my own. I listen to music (mostly Beethoven, Schubert, Bach, which I played as a child; the simple versions). When I look outside, I see my fruit trees and my land, the woods in the distance and the farms around with their ancient barns.
What would you say to your young readers of today?
Try to always do what interests you, never give up, even when it is hard. Think about showing compassion to those around you— that will mean you will also have many friends. And always be kind to animals; they have no badness inside them if they have been looked after by good people. Fight for your own rights, and also those of animals! And Covid-19 will come to an end— pandemics do after a while.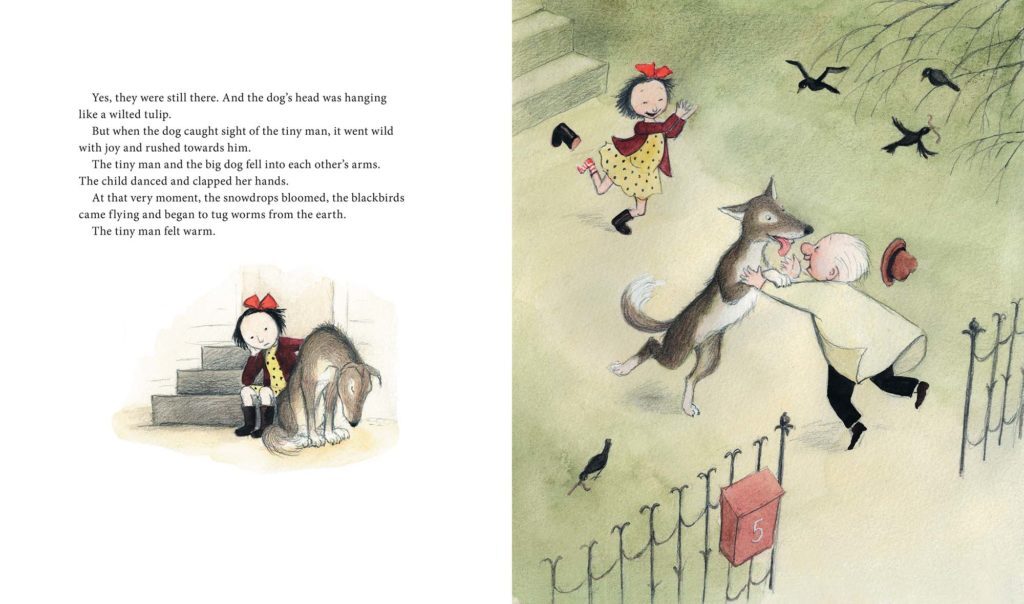 ---
The Tale of the Tiny Man by Barbro Lindgren and Eva Eriksson is out now, available in all good bookstores and on our website.