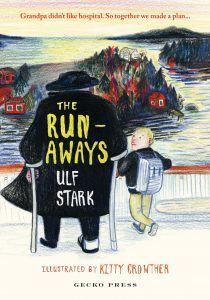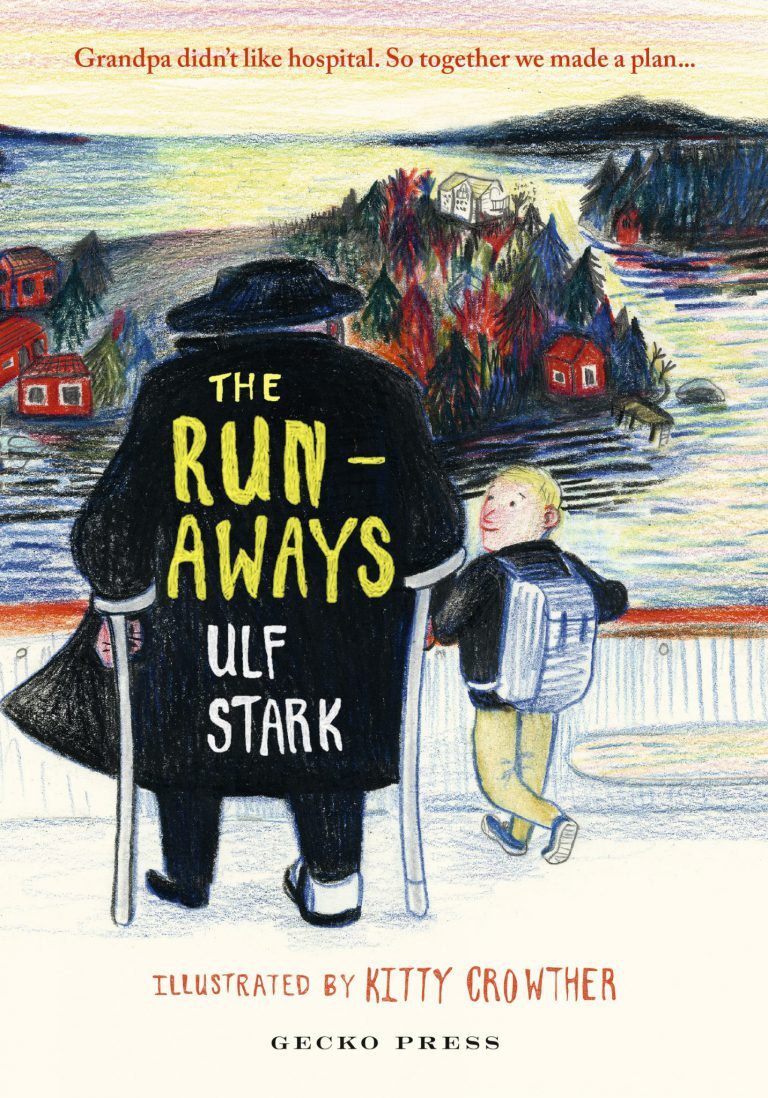 The Runaways has received another starred review, this time from Booklist:
"Gottfried Junior loves visiting Grandpa in the hospital, where the patient routinely swears, spits out his pills, and yells at the staff. Soon they hatch a plan: they'll escape for an overnight in the isolated island home where Grandpa lived with Grandma before she died. The boy convinces his parents that he must attend an overnight football training camp. Actually, he springs Grandpa from the hospital. Back in his familiar home, Grandpa reconnects with his old life, feels his profound grief, and changes his outlook a bit.
After returning his grandfather to the hospital, the boy intends to keep quiet about their caper. Instead, he suddenly confesses the whole escapade to his father who, ironically, scolds him for lying. A Swedish author whose picture books include When Dad Showed Me the Universe (2015) and The Yule Tomte and the Little Rabbits (2014), Stark writes Gottfried Junior's first-person narrative with clarity, honesty, and wit. This chapter book is blunt yet light-handed in acknowledging anger, sorrow, death, and the mystery of the afterlife. Deftly drawn and sometimes amusing, the character portrayals are utterly convincing. Expressive full-page illustrations add color to the pages while supporting the story's tone. An unusual adventure story with a core of mutual grandfather-grandson affection.
— Carolyn Phelan"