Clotilde Perrin is an illustrator and author living in Strasbourg, France. A graduate of the prestigious School of Decorative Arts in Strasbourg, she has published over 30 books and is known for her intricate interactive lift-the-flaps books including the international bestseller Inside the Villains.
For the release of her new book, Gotcha! A funny fairytale hide-and-seek, Clotilde Perrin took over our Instagram for a look inside her studio and at her work in progress. She shared images and video of original artworks and a bookcase bursting with books about monsters and fairy tales.
In this video she shows us the monster books on her bookshelf.
Mini-bibliothèque by Maurice Sendak
La femme changée en renard by David Garnett
The complete nonsense of Edward Lear
Mommy? by Maurice Sendak
Comment Jacko le singe savant retrouva sa maman by J.S. Goodall
Topor therapien
Max et les Maximonstres by Maurice Sendak
La maison hantée by Jan Pienkowski
Les jumblies by Edward Gorey and Edward Lear
The following images show Clotilde Perrin's studio in Strasbourg.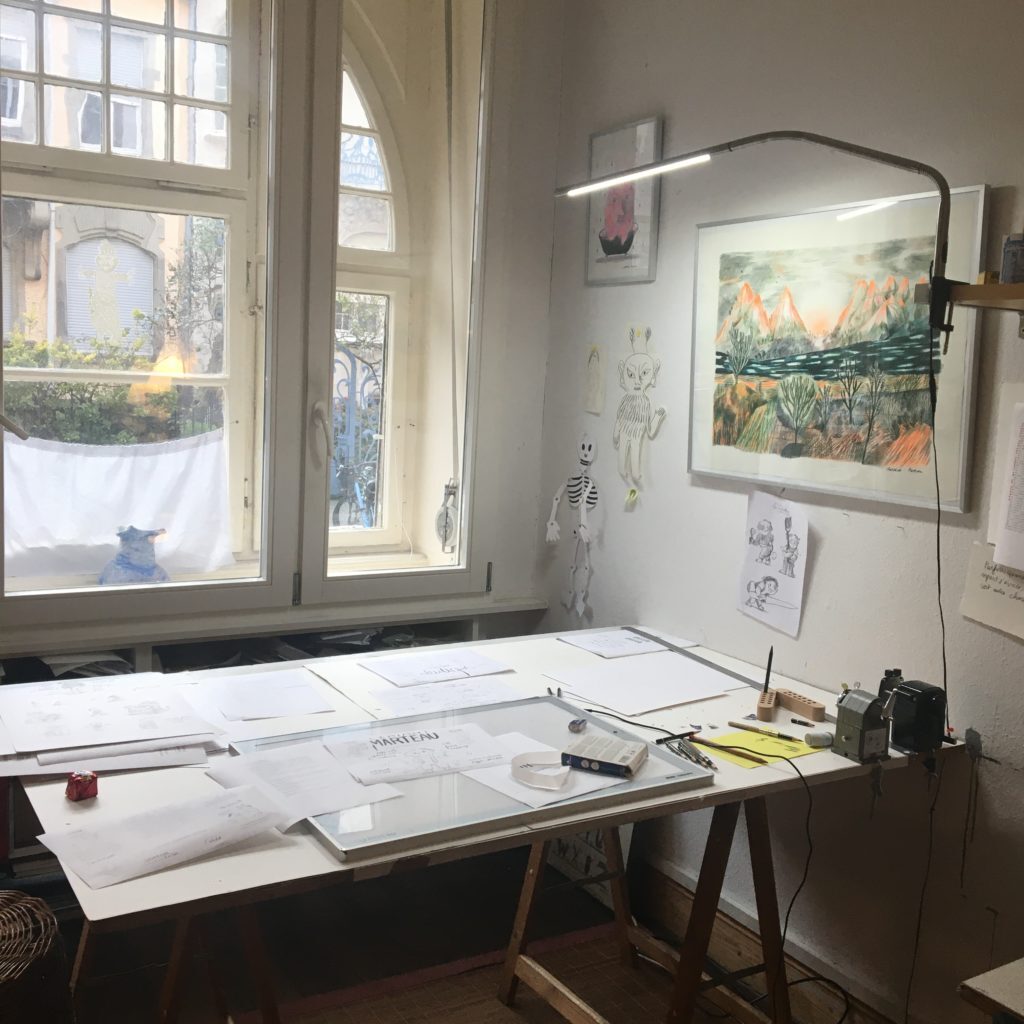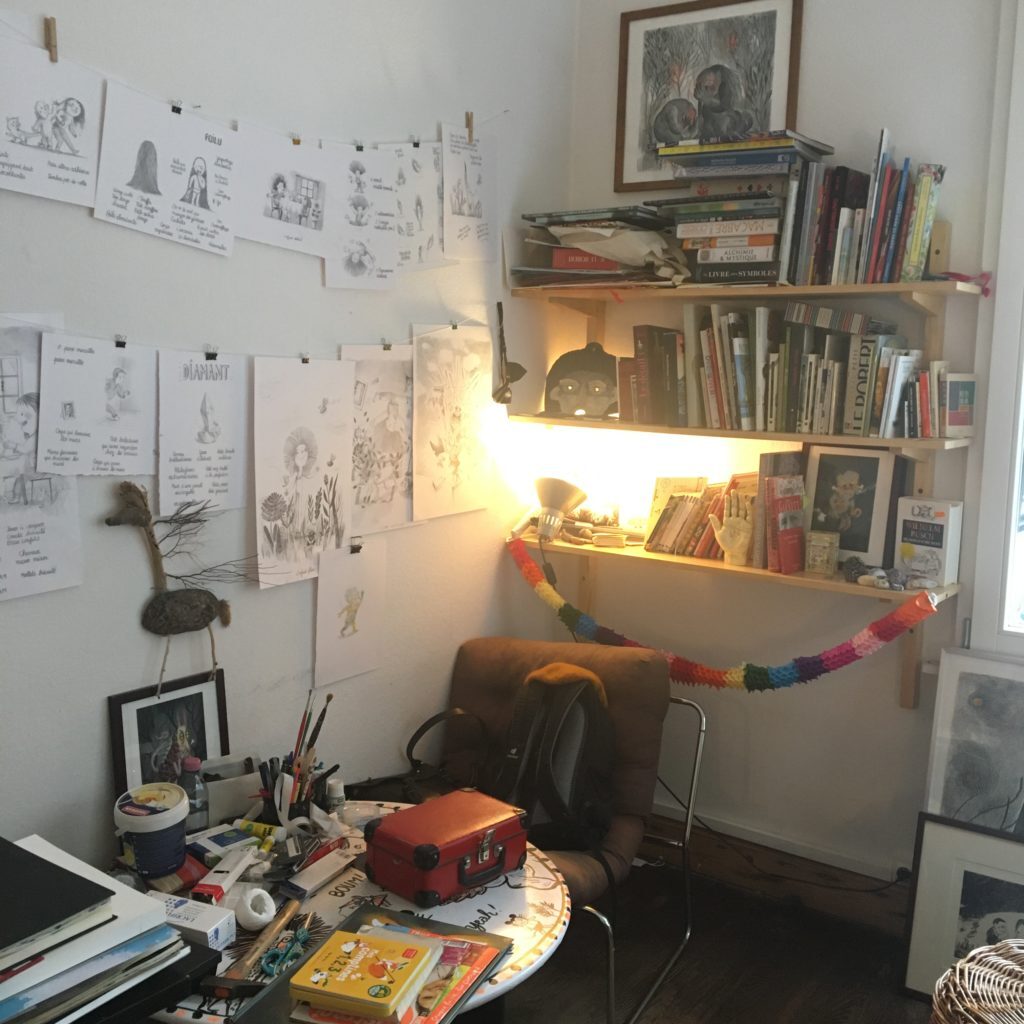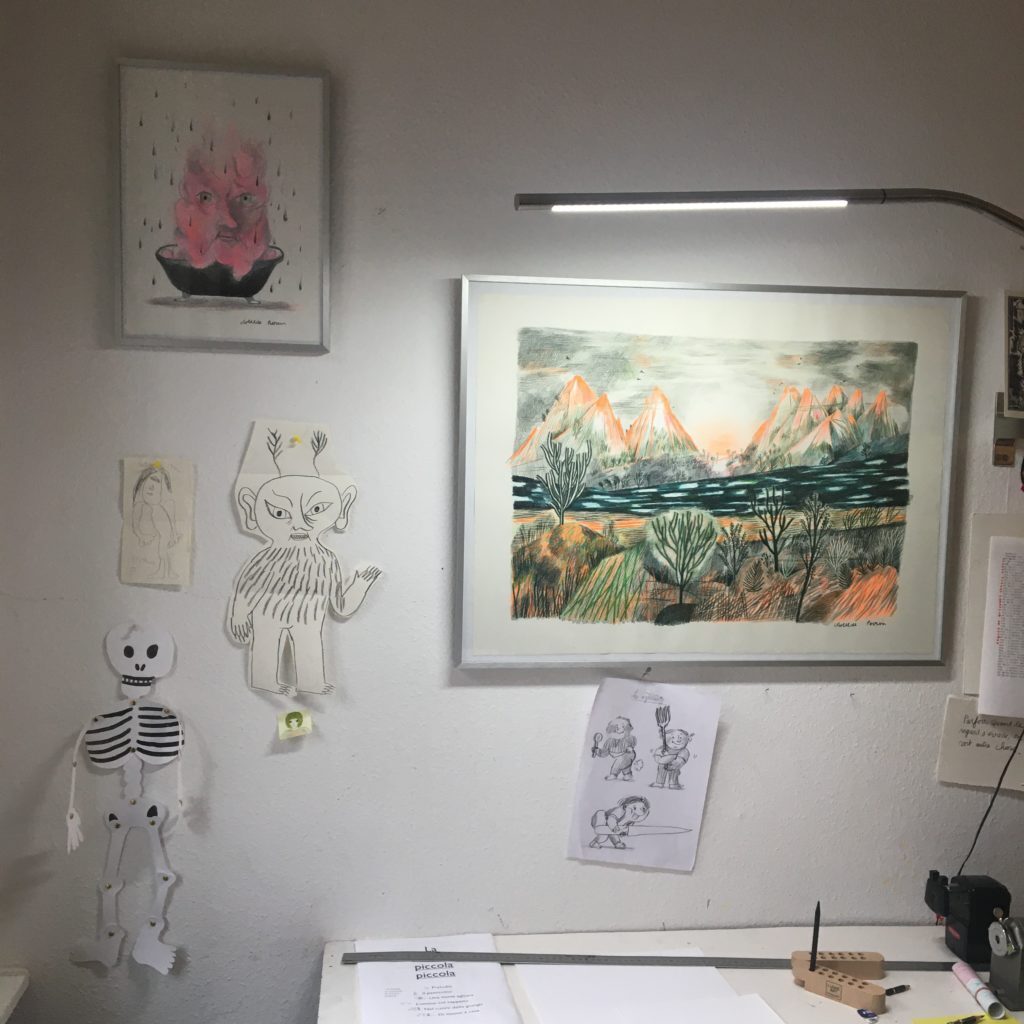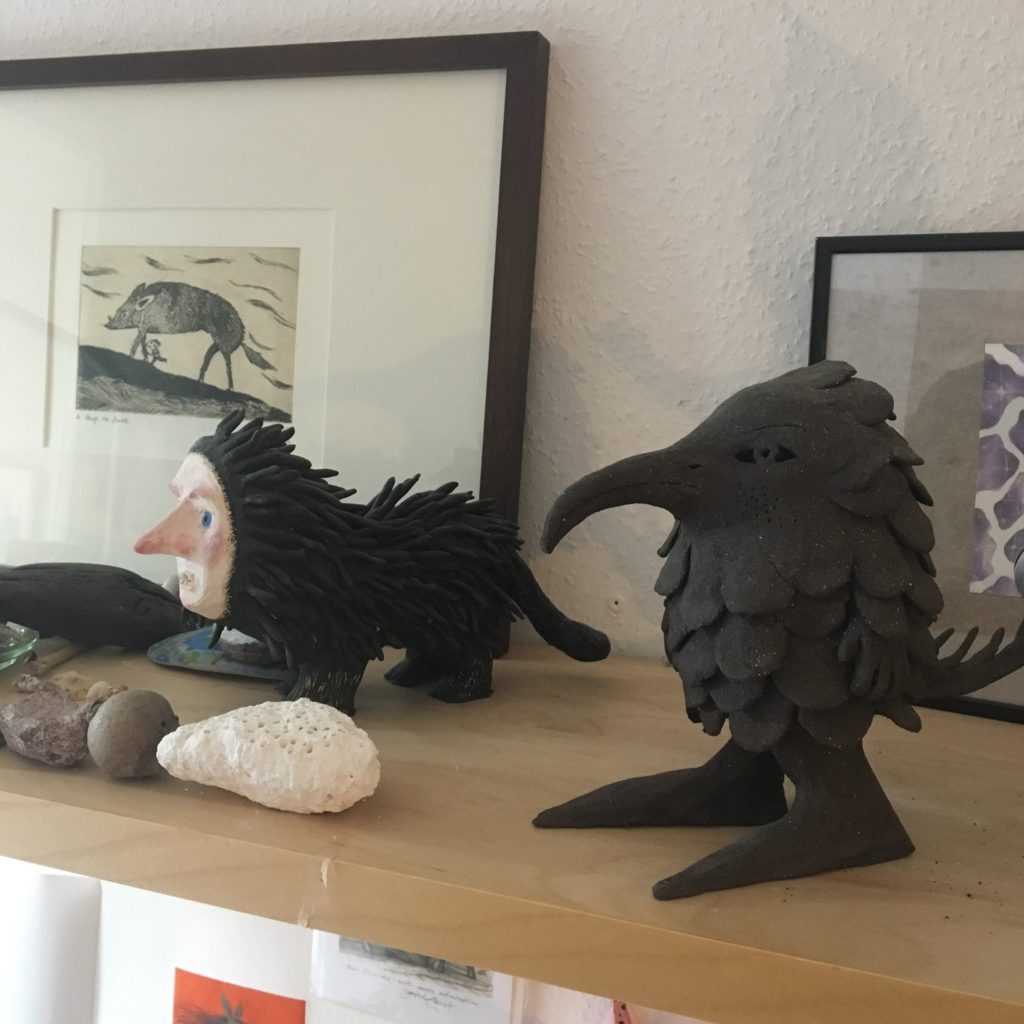 In this video we can see her original drawings, some of which you may recognise from her books.
And finally, here is a sneak peek of her latest project, Les Incroyables, which will be coming to bookshops next year in an English edition published by Gecko Press.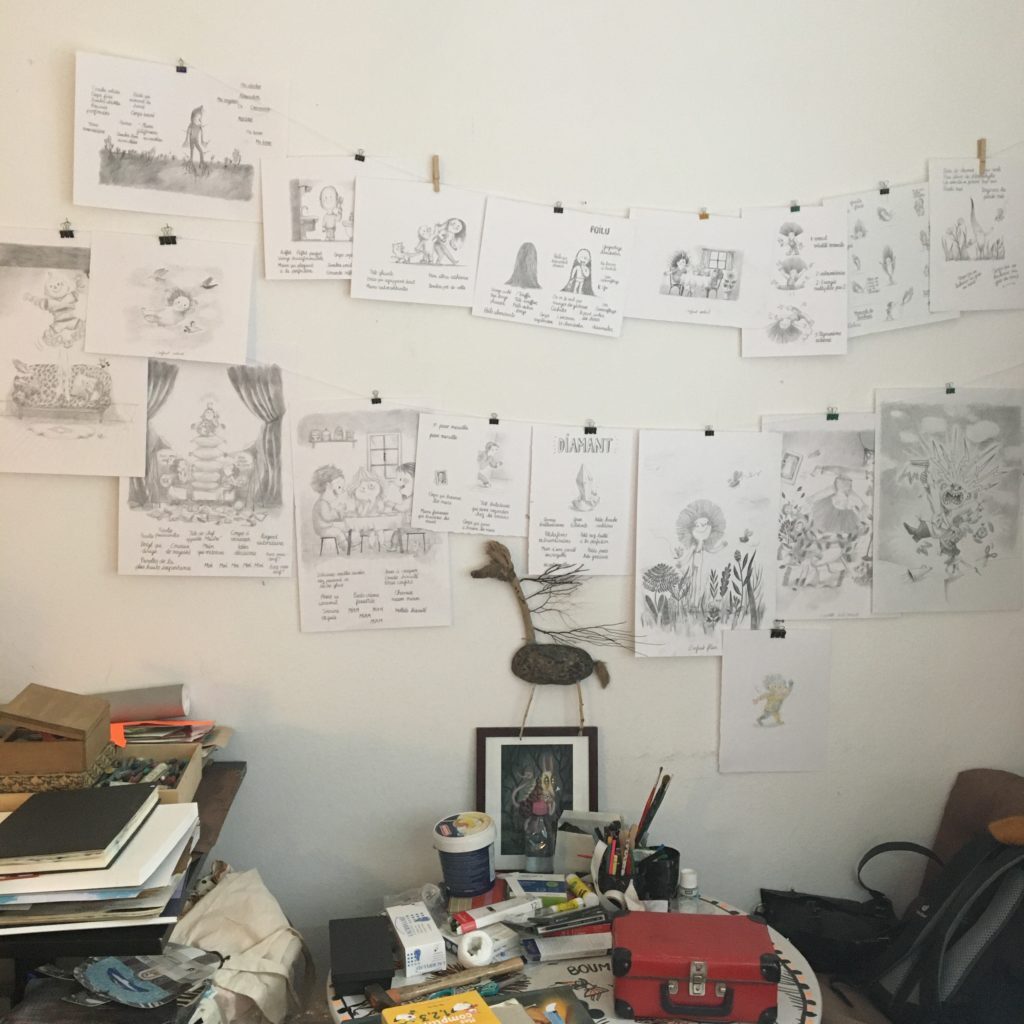 If you'd like to read more about Clotilde's love of fairy tales and monsters, and what they bring to children's books, see the Q&A.
---
Clotilde Perrin's books are available from your local bookstore or on our website.