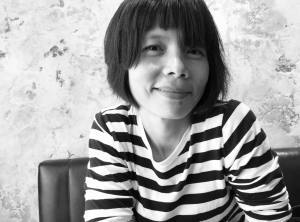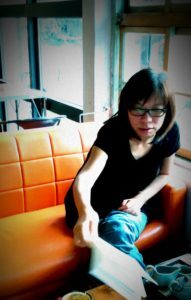 Bei Lynn (left) is an award-winning author and illustrator from Taiwan whose first book with Gecko Press was Bibbit Jumps (2020).
Julia Liu (right) has worked as an editor of children's fiction at several Taiwanese publishers, and has written over fifty picture books.
---
Was there an inspiration for the story of Leilong the Library Bus?
Julia Liu: I remember as a child reading about a new children's dinosaur encyclopedia, and I was totally stunned to see a picture of a girl standing next to a model of a dinosaur. The image of the small girl and the big dinosaur, the idea that something could be so gigantic, struck my young mind. I still remember the feeling back then of my heart pounding fast. Since then, I have become addicted to reading about these worlds that are far away in time or space but real to me.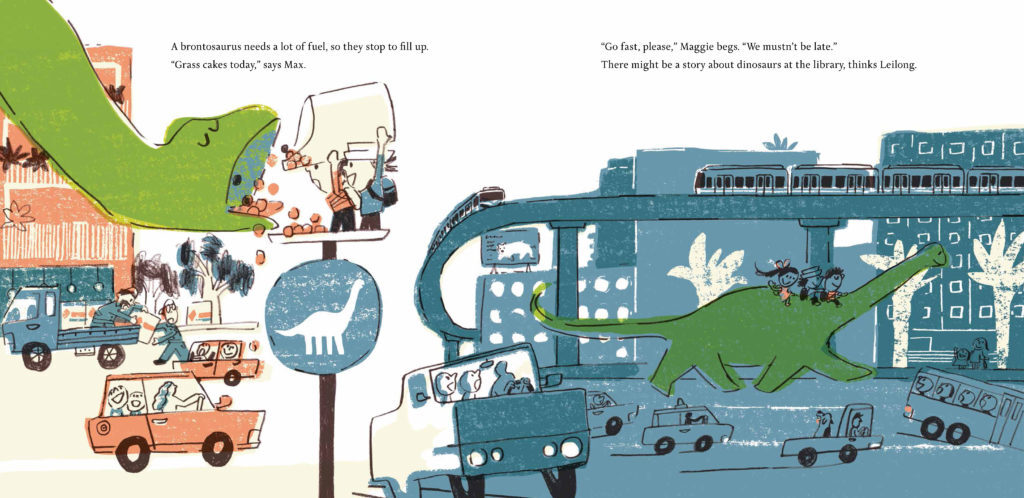 What is one of your early childhood memories of going to the library?
Julia Liu: I hardly ever had the chance to visit a library when I was little, but I frequently accompanied my father to the famous Book Street in Taipei while he looked for reference books. Sometimes I would wait for him in a children's bookstore. I imagined the bookstore was my library. There, I could read as much as I wanted and sometimes I bought books to take home where I had my very own "book castle". This was a structure held together by huge boxes that was taller than an adult with all of my books crowded next to each other inside.
Bei Lynn: I don't have memories of libraries as they are now. I only went to the school library once in a while. All the books were very old and the children were told to be quiet. I had to be very cautious and felt nervous even when moving a chair—much like how Leilong is seen as disruptive in this book.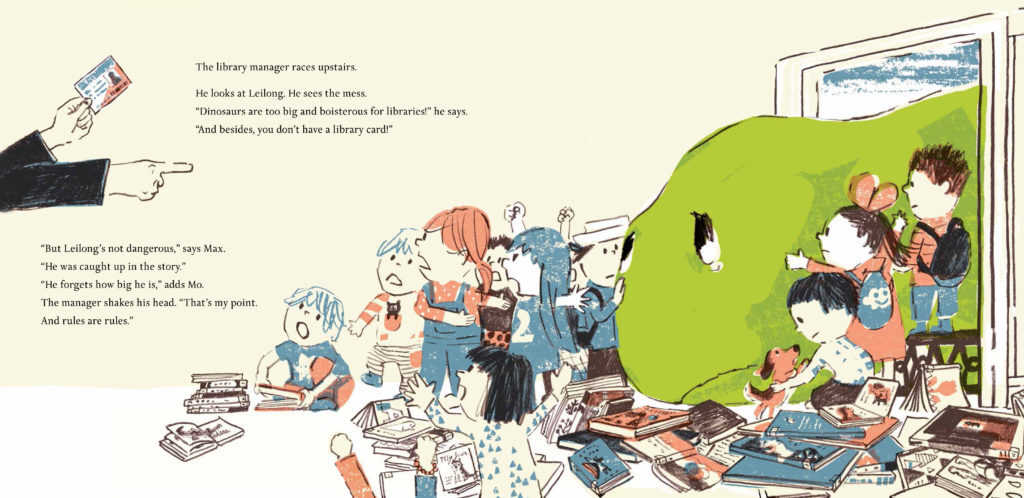 Do you have an early reading memory?
Julia Liu: I had a car accident in elementary school that left my left leg in a plaster cast, which meant I had to stay at home for the whole semester. I was in the care of an old grandpa who lived nearby because both of my parents needed to work. But I never felt lonely because I had my books around, ready for me to go through every day. Even though I couldn't run or jump, I participated in all kinds of adventures in the realm of books.
Bei Lynn: A book I remember well was one about Pablo Picasso. I knew him as an artist but was also excited when I found a connection while reading the book: he passed away the same year I was born.
Do you have a particular library you like to visit or remember well?
Julia Liu: Back in college, I sometimes studied in the General Library of Taiwan University. The building was very old: bricks, arch doors, huge wooden window frames and the smell of old books. I was immersed in all of these. After I became an editor and a writer, I worked with a well-known illustrator, Leo Tang, to create many picture books. The National Taiwan Library had two of his illustrations from picture books I had worked on hanging on the walls of a reading room in the library for twelve years. Every time I walked into that room and saw children there with all the animal characters from my books, it felt like I had jumped into Alice's rabbithole in Wonderland. I couldn't help but feel excited and happy. To me, that scene is the most wonderful memory related to a library. I hope those children feel the same way.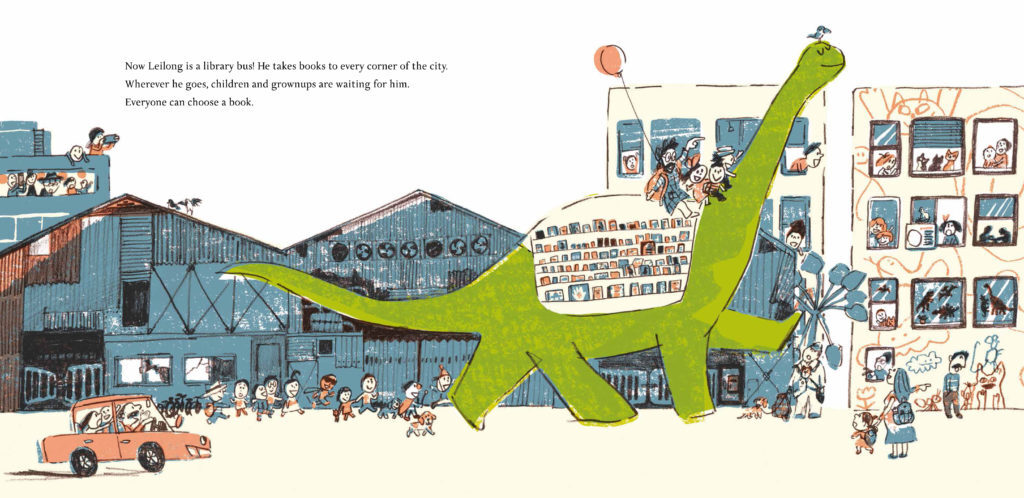 Do you have a favourite library book?
Julia Liu: Those out of print books or books I can't find anywhere else, which can only be seen all together on the shelves of libraries, none missing or lost. They are placed on the shelves neat and clean, and I feel calm, knowing they will always be there. They have their place in the world.
What author or illustrator working today would you love to work with, or do you particularly admire?
Bei Lynn: I love Kitty Crowther and Isol, they are creators who really believe in children. Whatever their stories are about, there are always new ideas and things to think about, and children get them! I also like Jockum Nordström. While at first there may not seem to be much of a story, his books are full of interesting and important details—when I look at his pictures I can smell the sea. And, if I could, I'd like to watch Jon Klassen to see how he works with images and text to construct his stories, and how he decides what to leave out from one page to the next. The way he tells stories is really interesting.
What did you love to draw when you were a child?
Bei Lynn: I loved painting the world under the sea. In one art class, I made a 3D world in a shoebox with a hole in the lid, covered with cellophane. I'd look through the hole at the little fish hanging from different lengths of cotton thread and feel as though I was underwater with them. When I was older, I liked Akira Toriyama's manga books about Dr Slump, and for ages I copied his little girl robot Arale. All of my classmates kept asking to see my notebook.
What kinds of stories do you like to write?
Julia Liu: Most of my story characters are personified animals who have clear personalities. And I enjoy writing about issues like self-identification, friendship and the environments we live in.
---
Leilong the Library Bus is available July 2021 from wherever you buy or consume your books and on our website. Also illustrated by Bei Lynn is Bibbit Jumps.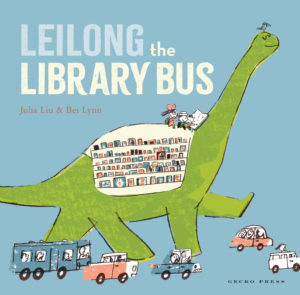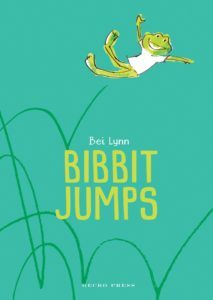 Want to hear more from Gecko Press? Every month we send out a newsletter with all of our latest blog articles, activity sheets, and sometimes a competition too! Sign up to our mailing list here.