The Marlborough Book Festival  (28 to 30 July) is an annual weekend of wonderful writers, curious audiences and beautiful Marlborough locations.
This year, Helper and Helper (and Joy Cowley and Gavin Bishop) will be attending! Joy and Gavin will be sharing stories from their latest book in a free session at the Millennium Gallery, from 3:30pm on Sunday 30 July.  For more information on this special festival event, see here.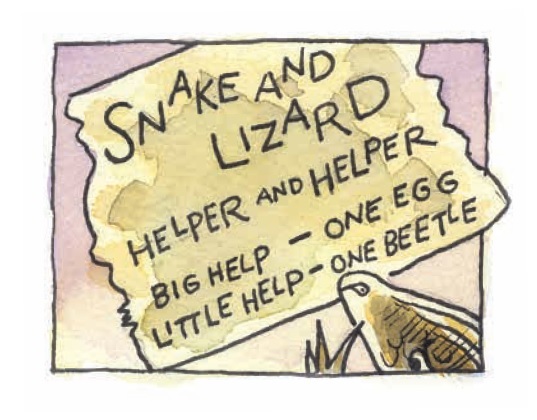 If you can't make it to the event, see Joy's "story behind the story" over at The Sapling.
"I have a long list of undigested experience that works well with Snake and Lizard: the grumpiness that hides under a coating of 'nice,' … A fear of being unloved! Bossiness! Impatience! It is delicious alchemy to turn all these into laughter."