On Wednesday 15th April, author and illustrator, Antje Damm, took over the Gecko Press Instagram account to give an insight into a day in her life.
Take a look at what her day looked like:
---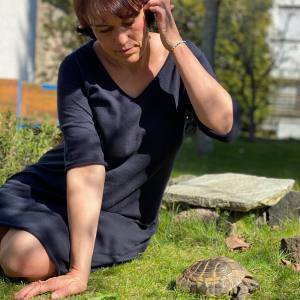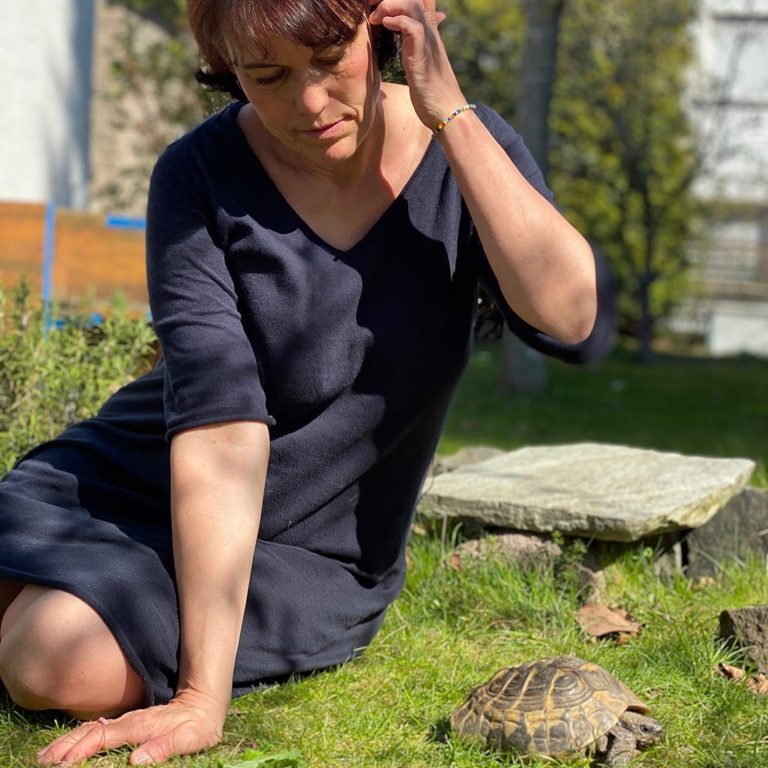 My work day starts much later than usual because it's Easter vacation. First thing in the morning I always look for Agathe, our 70-year-old turtle, who lives in the garden.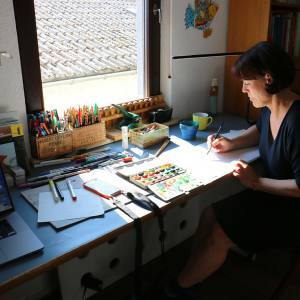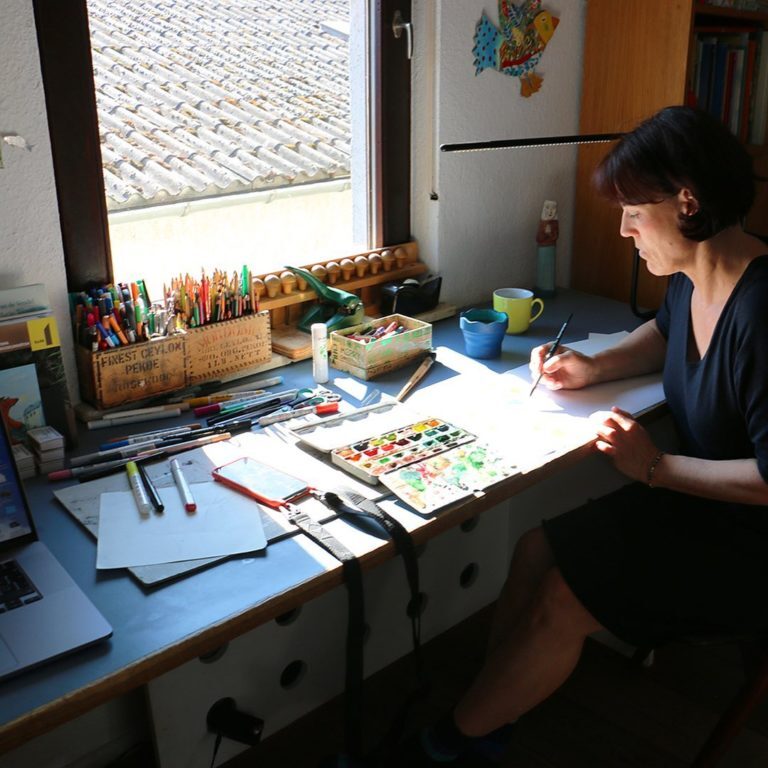 Then after breakfast, I go to my study. In fact this quarantine period hasn't changed my daily work at home, but I do have much more time, because so many events have been cancelled. I have been spending time thinking about new book projects, and I'm working on painting little matchboxes—something I'm doing simply because I enjoy it.
Here you can see how I make my little matchboxes. First I paint, then I draw what I can see in the splotches. This trains the eye and is very relaxing! I have been sending out the little boxes through my own Instagram account.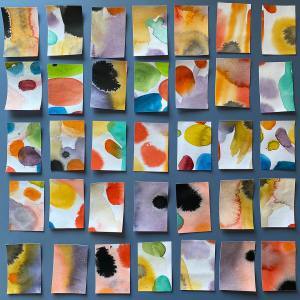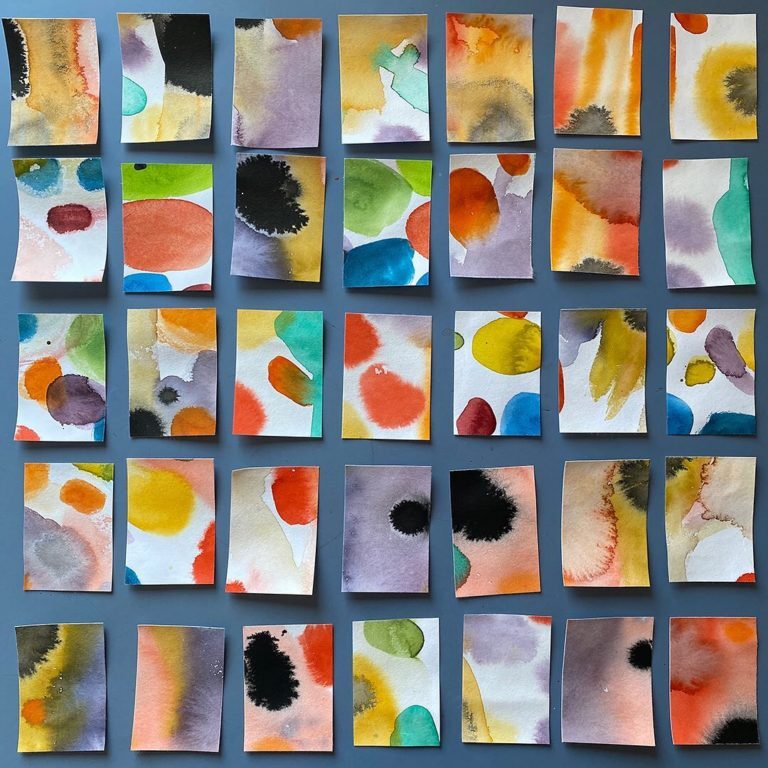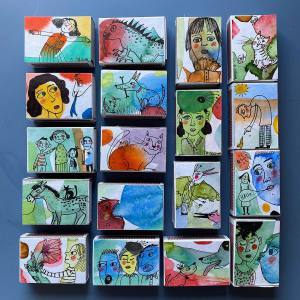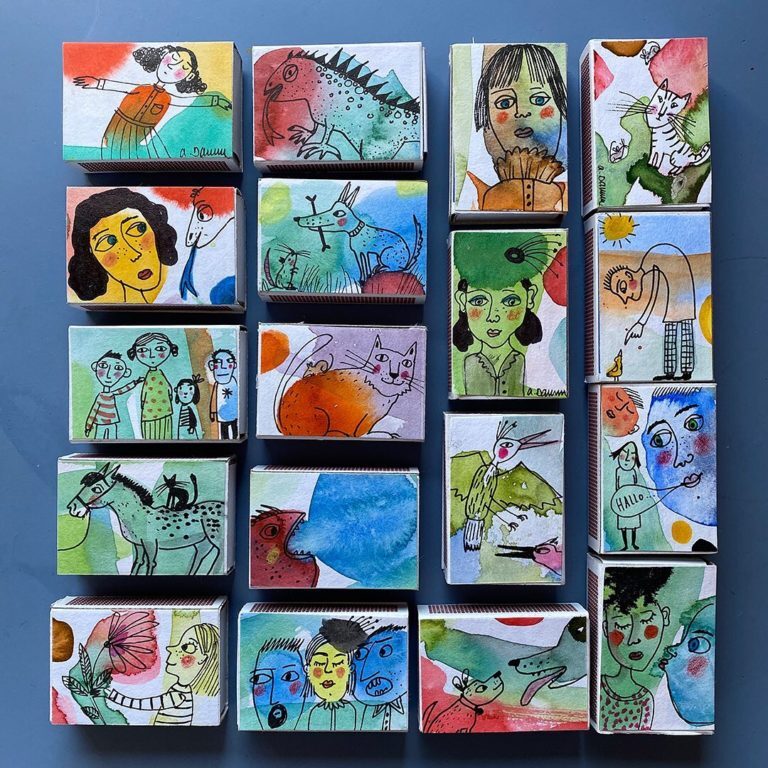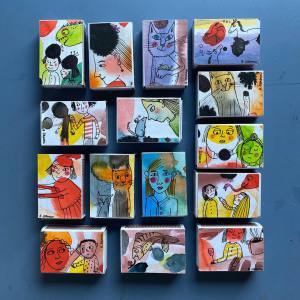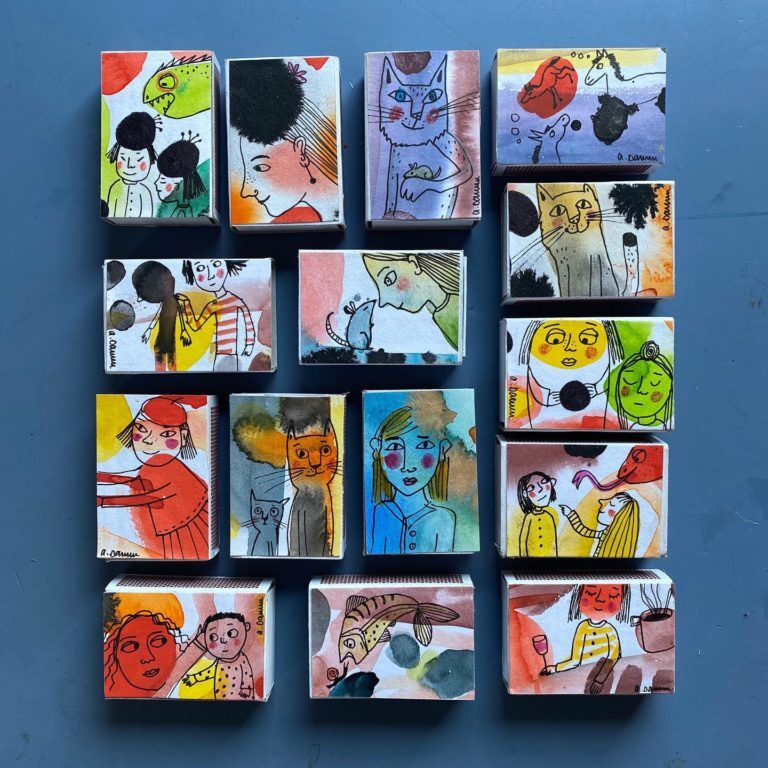 My first two books with Gecko Press were constructed from paper and cardboard. For The Visitor, I made a box with figures inside and photographed each scene. Colour comes gradually into the story so I painted the figures and the room for each scene then photographed it before painting it again. The lighting effects come through a hole at the top of the box. This was a risky way to make the book, because each time I changed the scene, the earlier version was lost. If the photographs hadn't worked out, the whole book would have been ruined!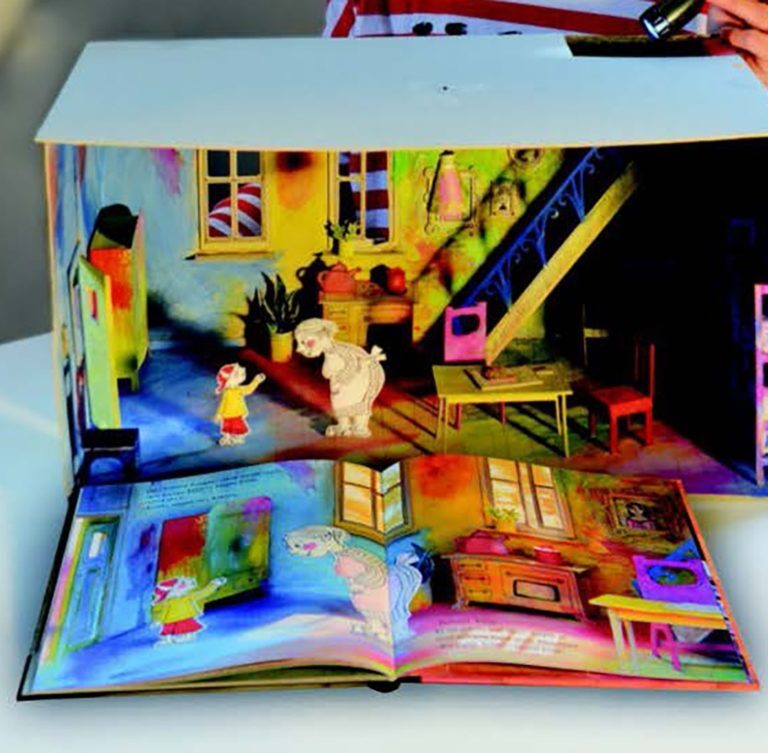 I needed to make many copies of each character in The Visitor and Waiting for Goliath to use in different scenes.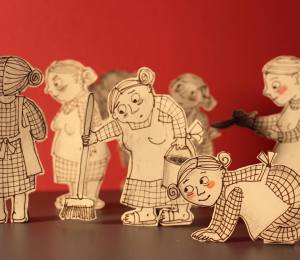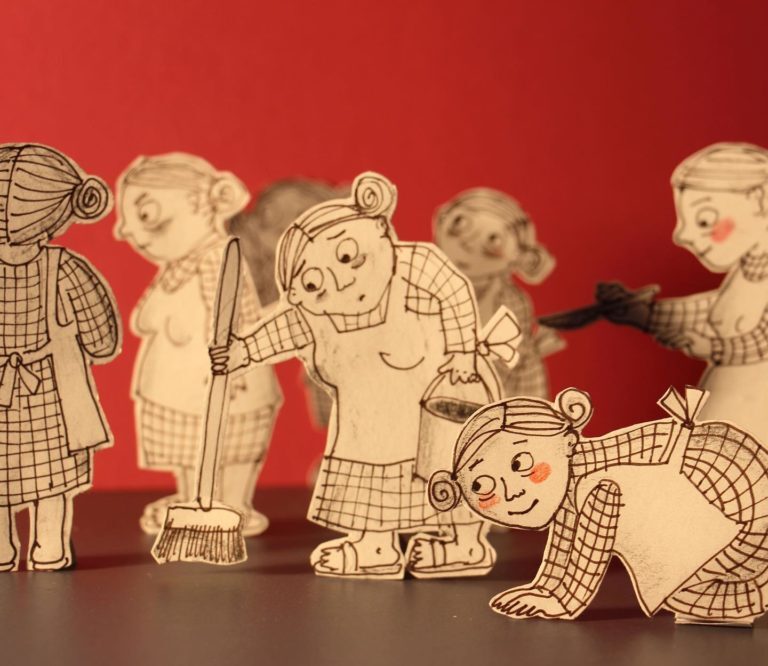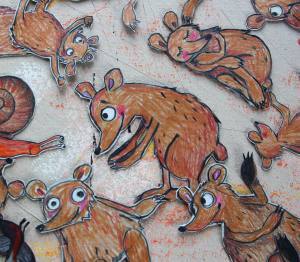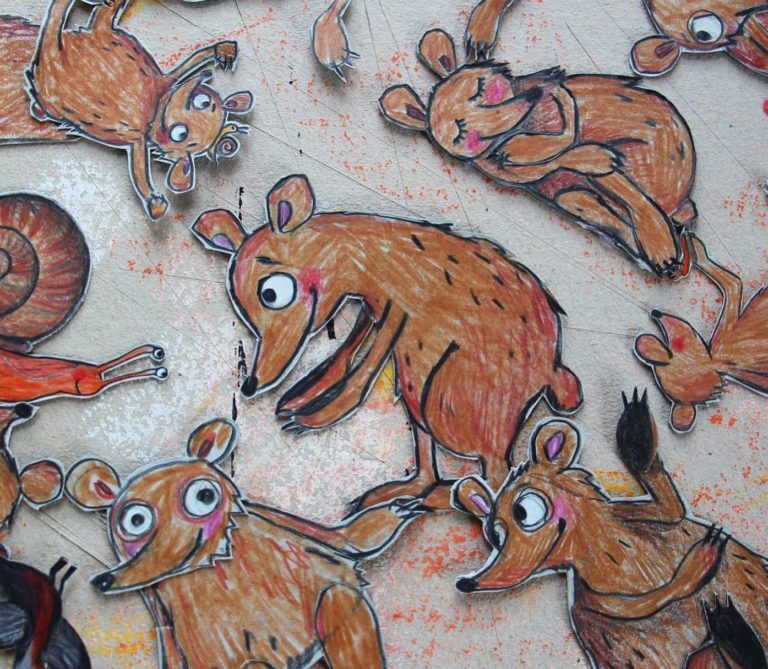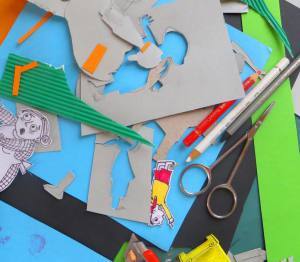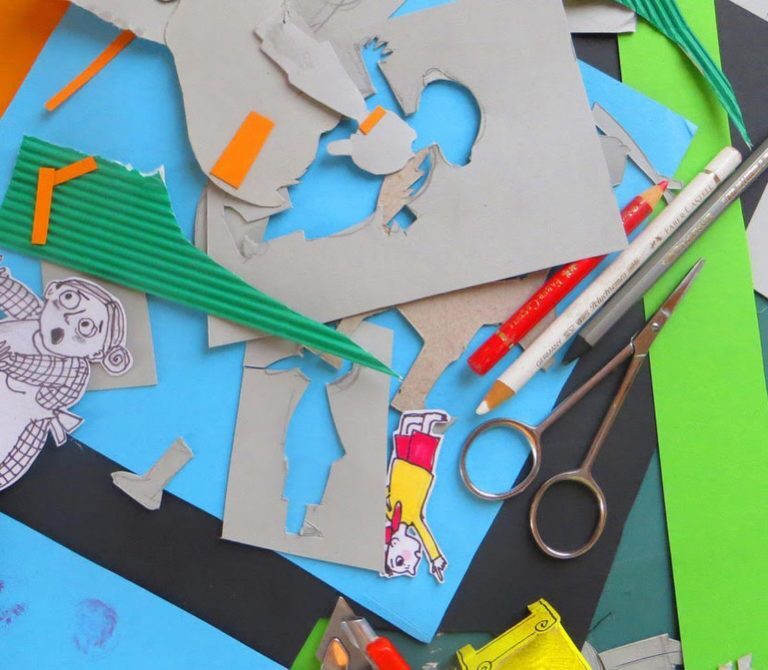 My most recent book is The Wolf and the Fly, an interactive puzzle book about a hungry little wolf. This is the envelope I used to post the contract…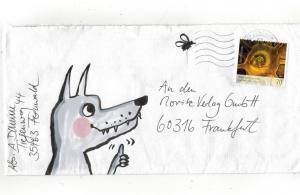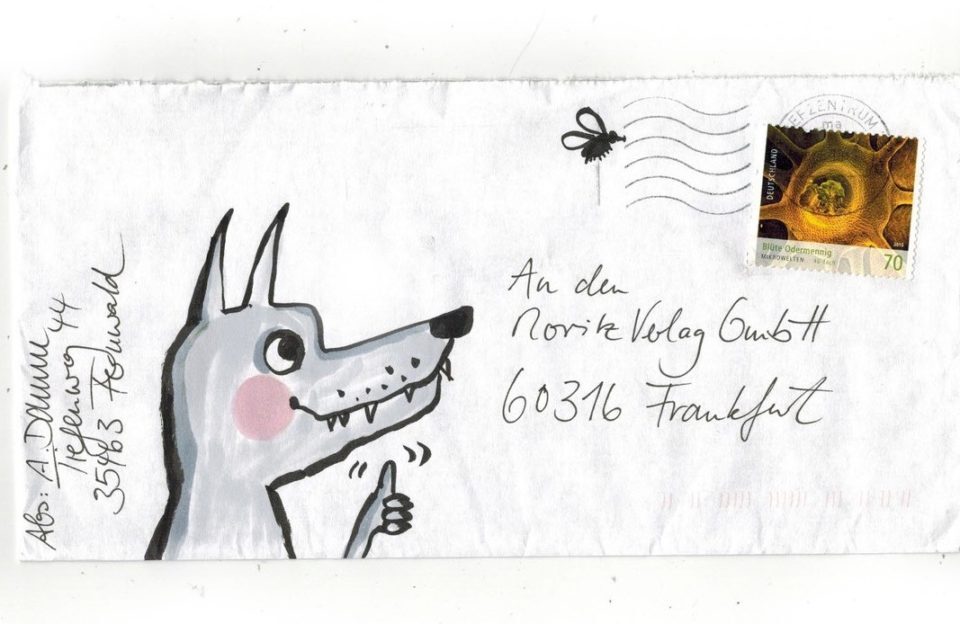 Here's a taste of The Wolf and the Fly…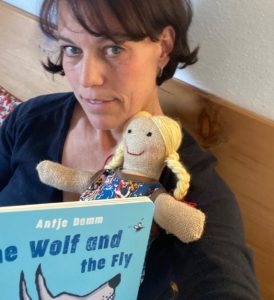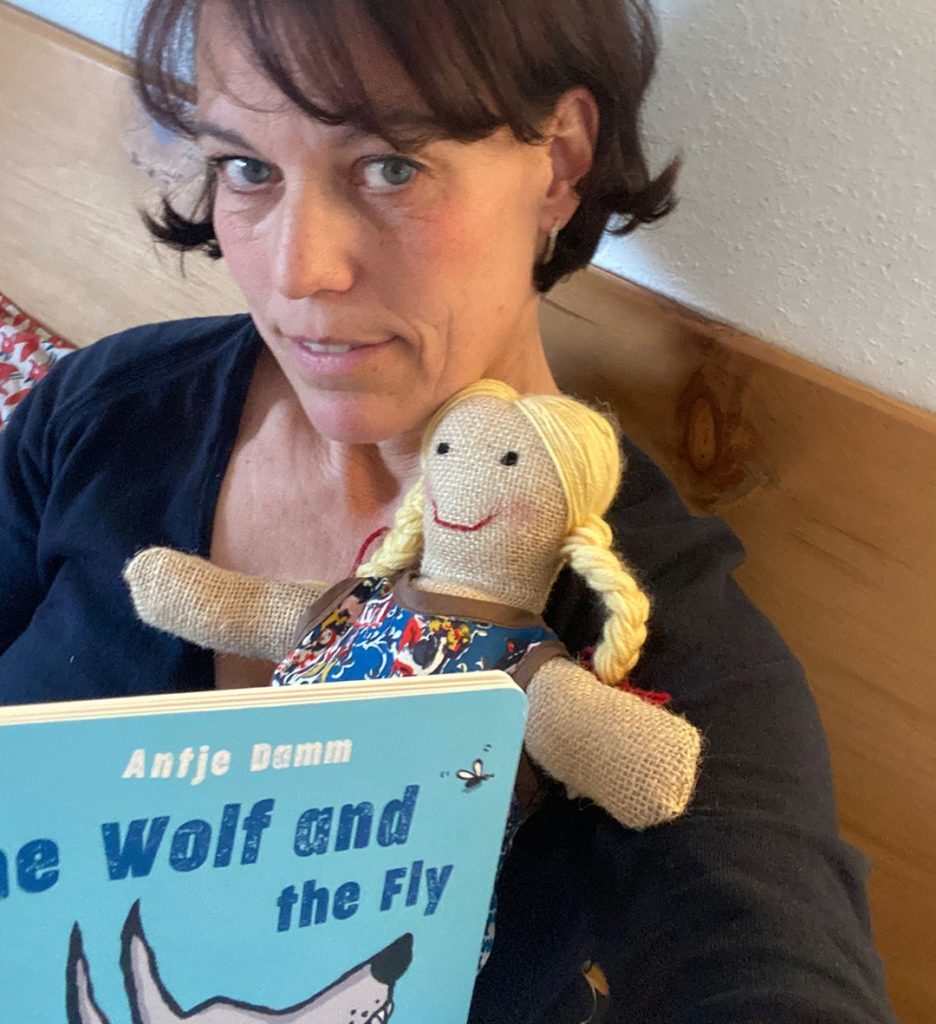 Goodnight from me! I am going to read for a little while to my doll…
---
A very big thank you from us to Antje Damm for taking over our Instagram account and for sharing her day with us and our followers.
---
Antje Damm's new book, The Wolf and the Fly, is available now where all good books are sold and on our website.
Follow Gecko Press on Instagram for more author and illustrator takeovers, previews of our upcoming and new titles, and lots of Gecko Press fun.