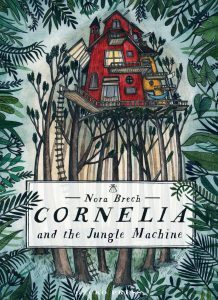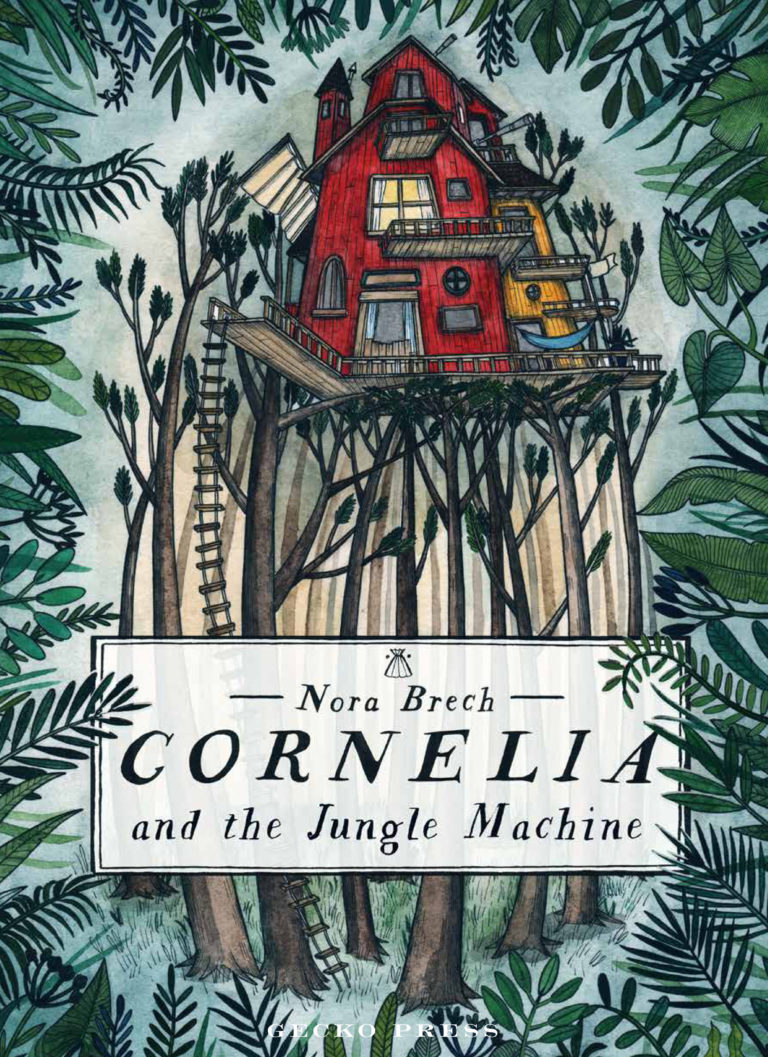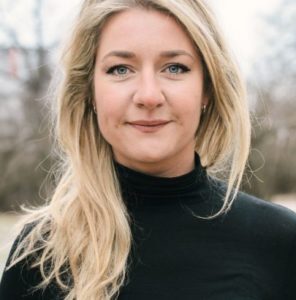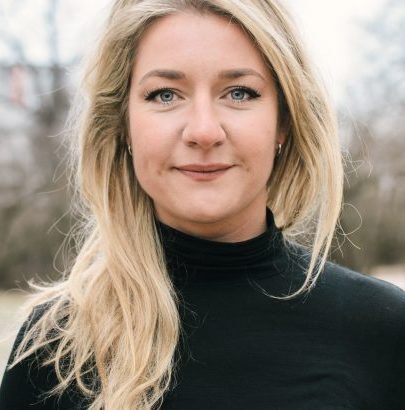 Nora Brech was born in 1988 and lives in Oslo, Norway. She works as an illustrator and has a degree in drawing. Cornelia and the Jungle Machine is her first book as both author and illustrator.
Can you give some more information about your career so far—your training in illustration, the other work you have done, and your interest in children's books?
I have always loved reading and writing. According to my mother those were the only two activities that would have me sit still for more than five minutes. This love of self-expression followed me throughout my studies. I studied art for two years and then did a bachelor's degree in art direction. I intended to pursue a career in advertising, but life apparently had other plans. During my degree I had a couple of exhibitions featuring some black-and-white drawings with a fine liner pen. It was through one of these exhibitions that my editor contacted me asking if I had any ideas for writing a book.
Where did the idea for Cornelia come from and what are the themes behind it?
The book is heavily based on my childhood fantasies. I always imagined there had to be something magical to this world and that it would reveal itself to me any day. I grew up in a house with eleven kids and a large garden with lots of trees. Every day we used to climb these trees and we would imagine all sorts of different monsters waiting for us on the ground. Or we would build small huts and imagine how big they could become with time. The sky was the limit! This book is about that feeling that something magical is about to happen; I imagine it almost like a tingling sensation. It's about that fine line between reality and magic. Friendship is also important.
What was the inspiration for the landscapes in the book?
We had lots of tall trees growing in my garden when I was a child. And not far from my house there was a small forest with tall pine trees. I've probably found most of my inspiration in the landscapes I played in as a child.
How did you create the illustrations for the book—what medium/tools do you use and what is your process?
In Cornelia and the Jungle Machine I sketched everything out in pencil first, then I drew it all in fine liner pen and then eventually filled it all in with watercolors. I use heavy paper that can soak up a lot of water. Sometimes I also use colored pencils over the top of it all.
What author or illustrator working today would you love to work with, or do you particularly admire?
Júlia Sardà! She is amazing!
What did you love to draw when you were a child?
Probably a lot of the same things as now. I love drawing things that we find in nature, animals and trees. But I've recently become more and more a fan of drawing people and expressions too! What I mostly strive to achieve in my illustrations is a mood for the reader. And hopefully to draw them into a world that's a little different than the one they're in.