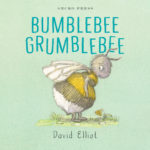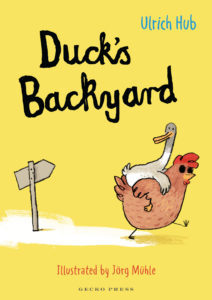 Bumblebee Grumblebee and Duck's Backyard (Lahme Ente, Blindes Huhn) have been selected for the 2022 White Ravens Award.
The White Ravens website says that every year, the internationally recognised recommendation list 'The White Ravens' presents outstanding new publications of the international children's and young adult literature production of a year.
Books are chosen for the list based on the universal relevance of the themes they address, their literary and pictorial qualities, or their innovative approaches or design.
This year, the White Ravens contain a selection of 200 notable children's and young adult books from 53 countries published in 37 languages. Bumblebee Grumblebee was the only book selected from New Zealand.
Here is what judge Claudia Söffner said about Bumblebee Grumblebee.
Board books for the very young can sometimes feel a bit dull to adults. But not when David Elliot puts his hand to creating one. With his trademark sense of humour, the award-winning New Zealand authorillustrator gathers a bunch of animal names, pairs them with a slightly distorted rhyming version of themselves, and works his magic in the illustrations. Each of the irresistible creatures gets a double-page spread and is depicted twice there. So the 'Rhinoceros' happily munching an ice cream on the left turns into a 'Crynoceros' when its ice cream cone drops to the floor on the right-hand side. Grumblebee, Hippospotamus, Balletphant and their friends will entertain toddlers and their (grand)parents again and again. The small witty watercolour images placed against a white background introduce the other nonsensical animals, one at a time, before they all congregate on the last spread for the grand finale. (Age: 2+)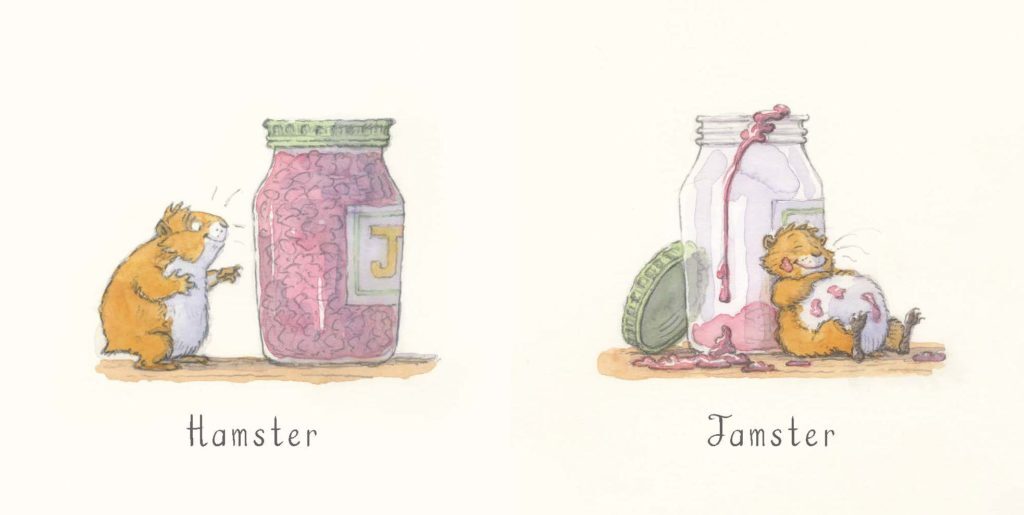 Here is what judge Dr. Ines Galling said about Duck's Backyard (Lahme Ente, blindes Huhn).
Whoever goes atravelling, has many a story to tell; this is particularly true when two different temperaments set off together: i.e. a lame and timid duck and a blind and daredevil chicken. One day, the hen ambles into the backyard where the duck lives. Duck had occasionally contemplated travelling around the world, but never really gotten off the ground. How fortunate that the world, aka Chicken, now visits the waterfowl! As a chicken of action, she talks the duck into her plan, and off they go on a journey to a place where the 'most secret wish will come true'. On their way, the two birds brave the most outrageous dangers and butt heads with each other more than once. Lahme Ente, blindes Huhn is a great story about dreams and courage, about overcoming differences, persevering, and crossing borders together. The story of this mismatched couple is full of allusions, poignant, funny, with a deeper meaning, and – last but not least – visualised in Jörg Mühle's trademark style with bold and dynamic lines! (Age: 6+)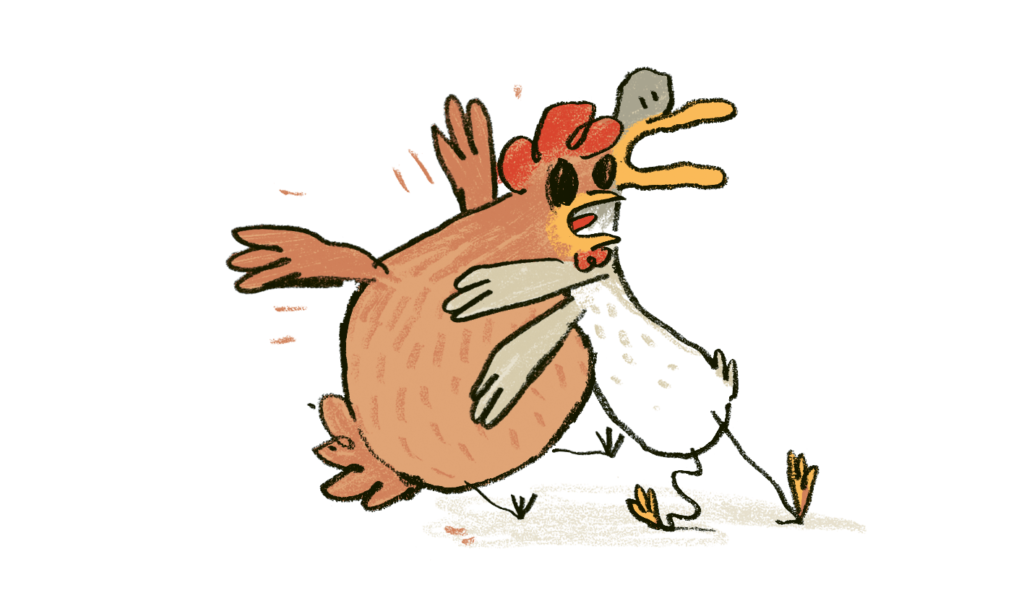 For more information about this year's selection, click here. For more information, or to purchase Bumblebee Grumblebee, click here. For more information, or to purchase Duck's Backyard, click here.