A really special book indeed.
When Dad Showed Me the Universe
WINTER SALE 50% OFF
Tonight Dad wants to show his son something very special: the universe. Of course, they can't possibly embark on such a daring adventure unprepared, so they wrap up warm, gather provisions, and then off they go. It's a long walk, but eventually they get there.
Along the way, they learn that sometimes the journey is more important than the destination, and sometimes the biggest lessons happen when you least expect them.
Available as an ebook wherever you buy your ebooks
---

Book Details

Country of Origin
Sweden
Reader Age
5-7 year
Book Size
26 × 19.5 cm
26 × 19.5 cm
ISBN
WhenDadShowedMetheUniverse
9781927271827

---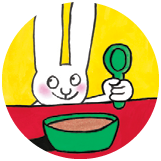 Subscribe to our newsletter/s
Hear from us about new books, guest recommendations, behind-the-scenes and competitions.