Heaps of vigorous colour. Great fun.
Dinosaurs Galore
Colourful, fun and challenging puzzles featuring dinosaurs galore!
---

Description

In Dinosaurs Galore, brightly-coloured cartoon dinosaurs of every shape and size feature in this collection of puzzles and games for children, who will enjoy searching for hidden animals, matching up species, reading coded messages, finding their way through mazes, and numerous other attention-grabbing games.

---

Book Details

Country of Origin
Japan
Reader Age
5-7 year, 6-8 year
Book Size
30 × 24.2 cm
30 × 24.2 cm
30 × 24.2 cm
ISBN
DinosaursGalore
9781877467561
DinosaursGalore

---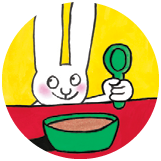 Subscribe to our newsletter/s
Hear from us about new books, guest recommendations, behind-the-scenes and competitions.