This month's book list is on the topic of kindness and has been compiled by Bridget Schaumann.
Bridget usually works at King's High School in Dunedin as the librarian and careers advisor but this year is working for the National Library as a Facilitator, National Capability. She is also the Chair of the Dunedin Writers and Readers Festival Trust.
---
When Jacinda Ardern, the New Zealand Prime Minister, asked us all to be kind to each other during lockdown, it made me quite emotional. Kindness is one of the most evocative words in the English language. For me it summons up memories of people who were kind to me in my childhood. The moments when my kids gave me small treasures they had found, and of course many kindnesses over the years that lovely people have shown to me. Kindness comes in so many forms, I like to think it is how we show our humanity.
"Three things in human life are important. The first is to be kind. The second is to be kind. And the third is to be kind."
Henry James
I am particularly fond of books which feature kind characters, especially when those books are for children and young people. Here are some that are new and some that have been part of my life for a long time. The list below has books that melted my cynical old heart, I guarantee you'll feel that too with these treasures.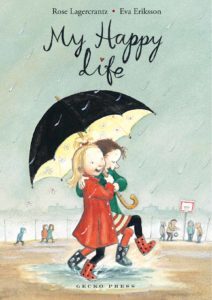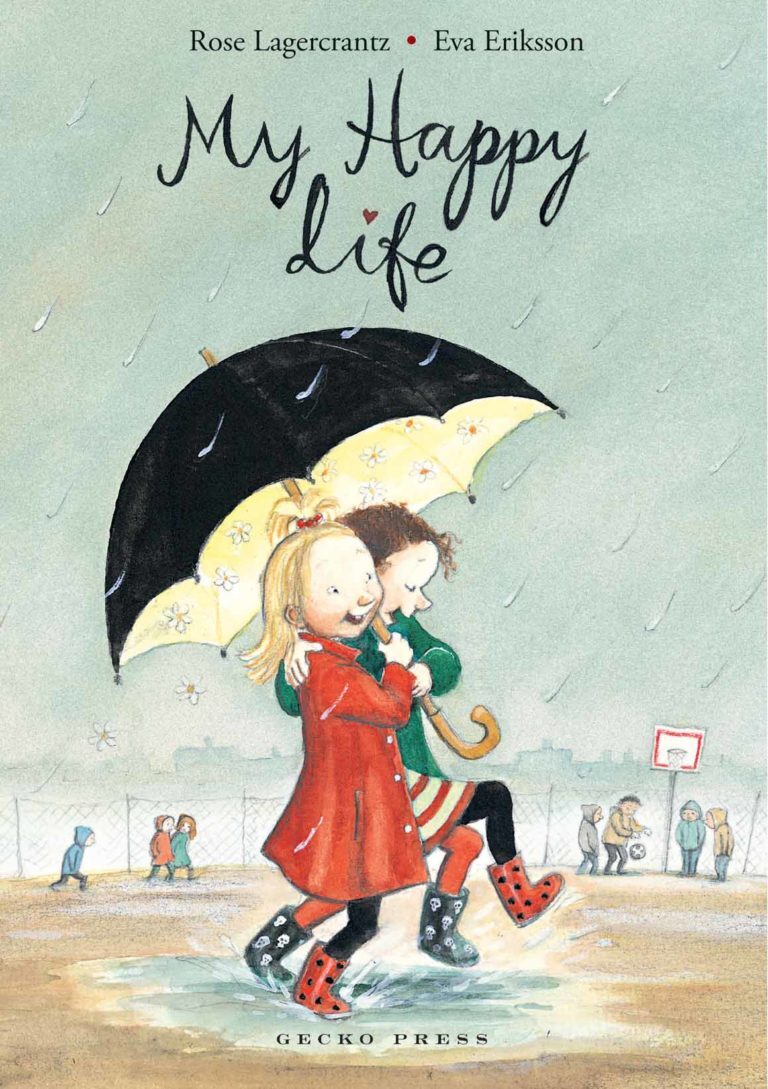 My Happy Life by Rose Lagercrantz and Illustrated by Eva Eriksson
Published by Gecko Press
The beauty of this book, and the ones which come after it, is in the way that Dani feels all the emotions of hope, excitement and trepidation at the big adventure of going to school for the first time. Dani feels so real to me, her life has been hard. Then she makes a new friend who is so very important to her. The news that her friend will move away is so upsetting, poor Dani, will her troubles never end! But kind people surround her and true friendship will prevail. The illustrations in this gem of a book are part and parcel of the emotional roller coaster of Dani's first year at school. They are so heart warming and sweet, even in the saddest of times you are comforted by them. Read all the Dani books, read them to little people and feel the joy and the pain and love within them.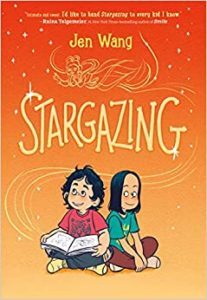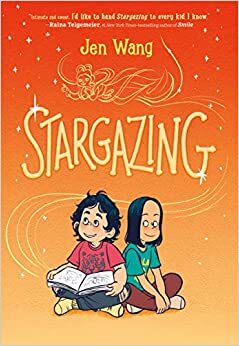 Stargazing by Jen Wang
Published by First Second
This graphic looks so sweet and innocent but that belies the important message within, which is above all be kind. This is the story of two very different girls, one quiet and studious and the other rambunctious. Unlikely friends who come together because of a kind act. This is a lovely story with much to say about not judging people, about accepting people who are different from you, about listening carefully and paying attention to other people's lives. This is a gorgeous middle grade book, it is bright, beautiful and full of fun. The expressions on the girls faces are perfect. It will melt your heart.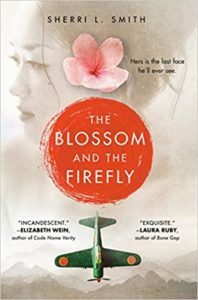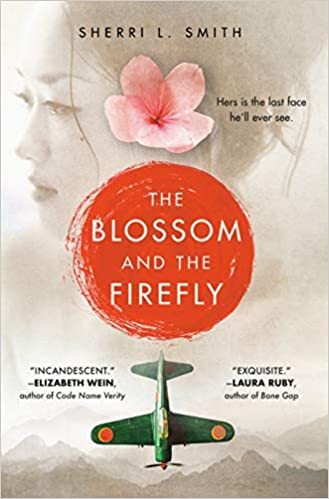 The Blossom and the Firefly by Sherri L. Smith
Published by Penguin Teen
Set in Japan during the height of World War 2, this book is different to any wartime story I've read. Two teenagers, one a kamikaze pilot and the other a schoolgirl who has faced an unimaginable terror, will be brought together by music and fate. The act of kindness by this young girl for a boy she doesn't know, but feels she understands, as he faces certain death, is utterly beautiful. This is a book to ponder a long time after you've finished it. Something very special and about a side of war we seldom hear about. Set in a small Japanese village caught up in a situation over which the people have no control, you'll become outraged, saddened and horrified. You will also be moved by the act of a girl who cares so deeply for the feelings of a young man on his way to die.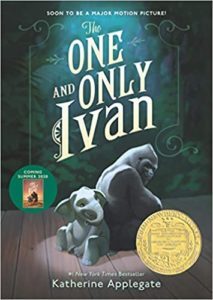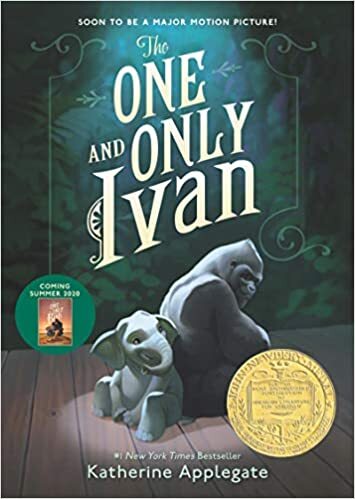 The One and Only Ivan by Katherine Applegate
Published by Harper Collins
If you've never read this you are missing a treasure. Reading this means that you need to grab a big box of tissues and hold on to them tight! Ivan is the nicest, kindest gorilla you'll ever meet in a book. He has been living in a run down shopping mall for years performing for the diminishing crowd, talking to his fellow captives, all of whom have fabulous personalities, and whiling away the hours. Nothing happens in his life at all, he watches TV, the hours slip by. But now a new animal has arrived and he can't bear for her to have a life like his with nothing to look forward to. Ivan will be her rescuer and life for him will never be the same. It is a small but very powerful book. Often recommended for people who loved Wonder, but for me it has a certain magic. It is one of the very best read aloud books around.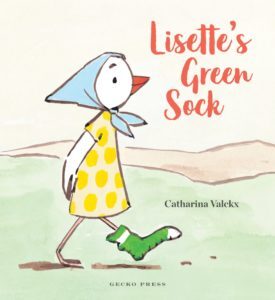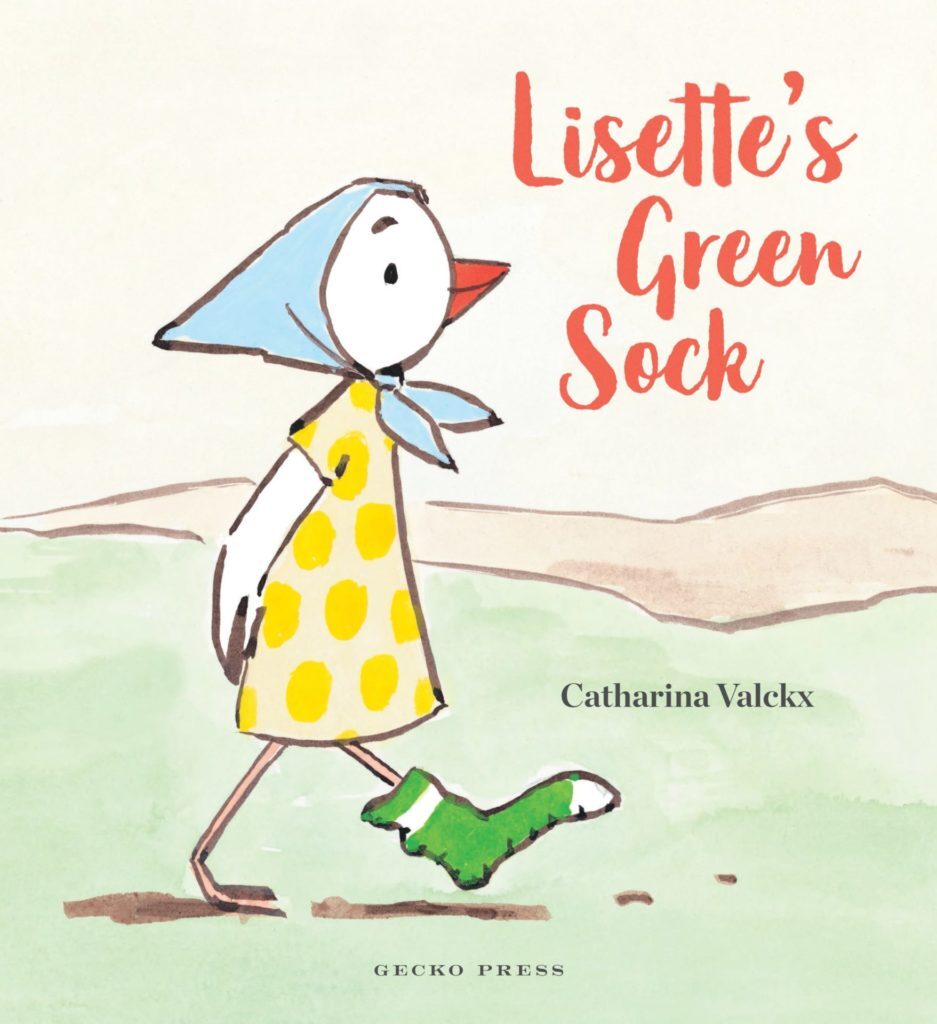 Lisette's Green Sock by Catharina Valckx
Published by Gecko Press
When you find a treasure on your travels it is hard to share it, especially when it is a lovely green sock, but Lisette is a very kind bird and doesn't mind when her friend Bert tries her green sock as a hat. There is a mystery though, where is the other sock? Every sock should be part of a pair! Lisette sets out to find it. She is foiled by a pair of very cheeky cats, but helped by a very kind fish. Her pretty green sock seems destined to be an only and not a pair but Lisette's Mum is secretly knitting her a matching sock and it is a very happy time when Lisette can be all paired up with 2 pretty green socks. Illustrated beautifully with simple colours and extremely expressive facial expressions for such simple drawings, this book is glorious. Lisette standing so small on top of a great big tree and peering across the landscape looking for her sock is the sweetest thing. I can't wait to read this to my granddaughter!
Greyfriars Bobby by Eleanor Atkinson
Published by Echo Library (first published 1912)
As a young child this book was my constant companion, taken in the car when we went for drives visiting aunties on Sundays. Reading in the car always made me carsick but I needed to bring either this or Heidi with me. The story of Bobby the little Skye Terrier dog who refuses to abandon the man who had shown him kindness after he dies, who sits by his grave for 14 years, has stayed with me all my life. This story is legendary in Edinburgh and it is still affecting. A gem still worth sharing today.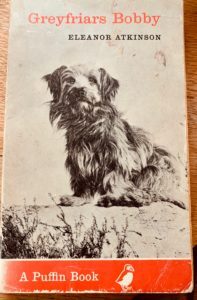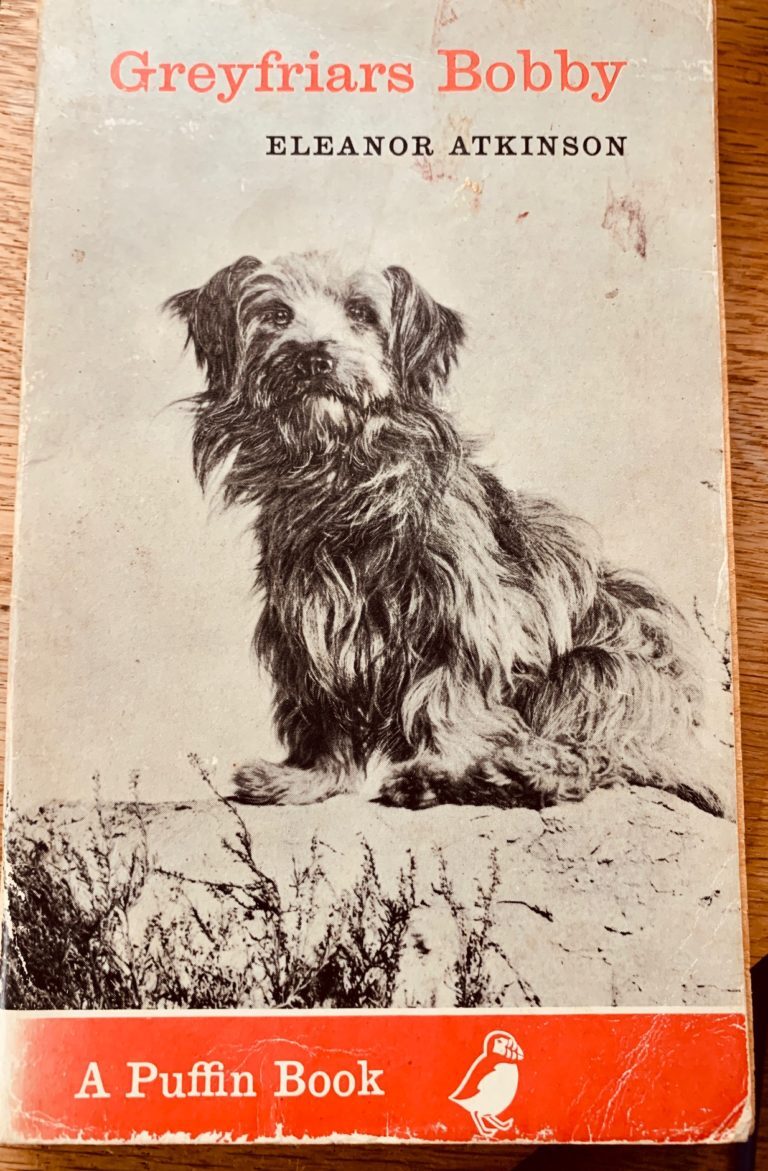 Photo of my copy of Greyfriars Bobby printed in 1971
---
Bridget adores books of all kinds but has a very particular fondness for books for children and young people. She reviews books on her blog www.bridgetschaumann.wordpress.com and has a very busy Goodreads account so make sure to follow her for more great book recommendations!