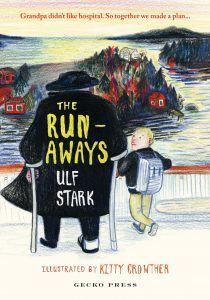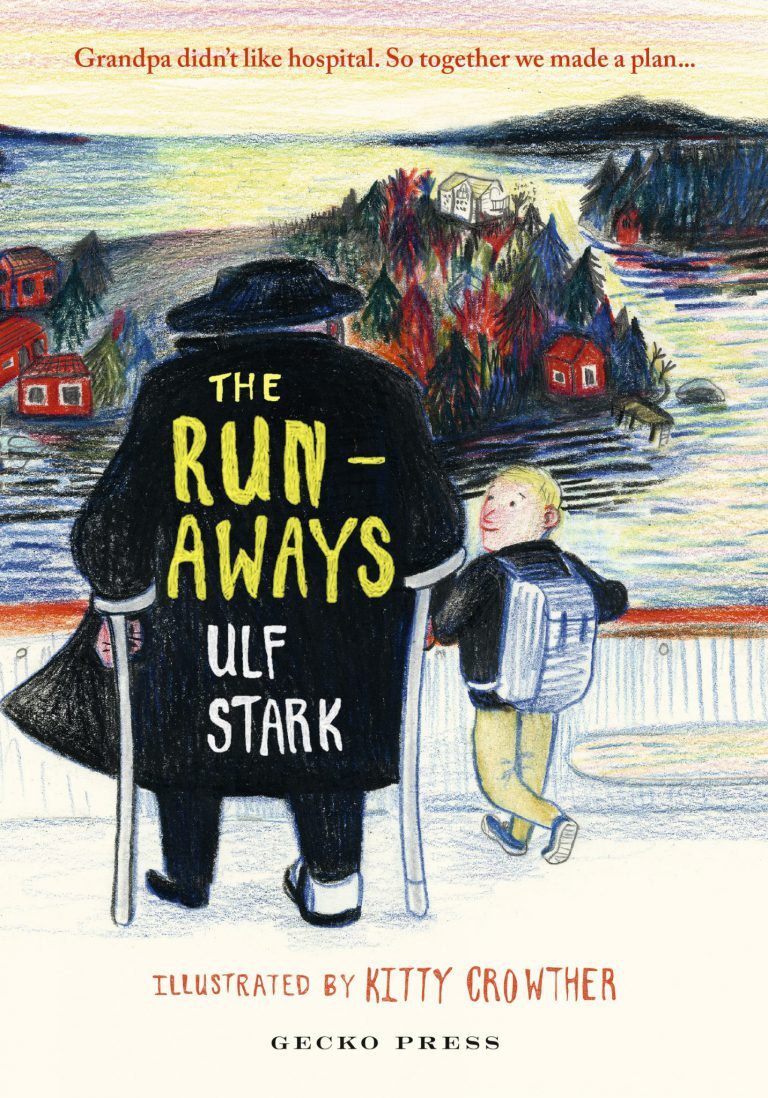 The Runaways has received a starred Publishers Weekly review.
"Autumn-hued illustrations by Crowther (Stories of the Night) juxtapose the dull hospital against glorious piney islands and a light-filled sea. Stark straightforwardly conveys family tensions, end-of-life concerns, and intergenerational adoration alongside an archipelago's worth of vivid details—the removal of paraffin wax from the jam jar, the "wonderful smell of oil" from the ferry's engine room, potatoes steaming in their pot. Most children's books about breakouts involve a child abandoning a place; this one follows a man at the end of his life to the home he holds dear. Ages 6–11. (Apr.)"
Well done, The Runaways.