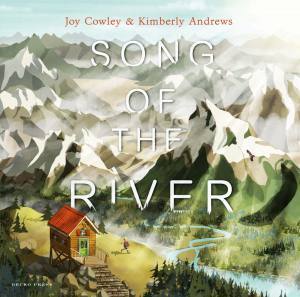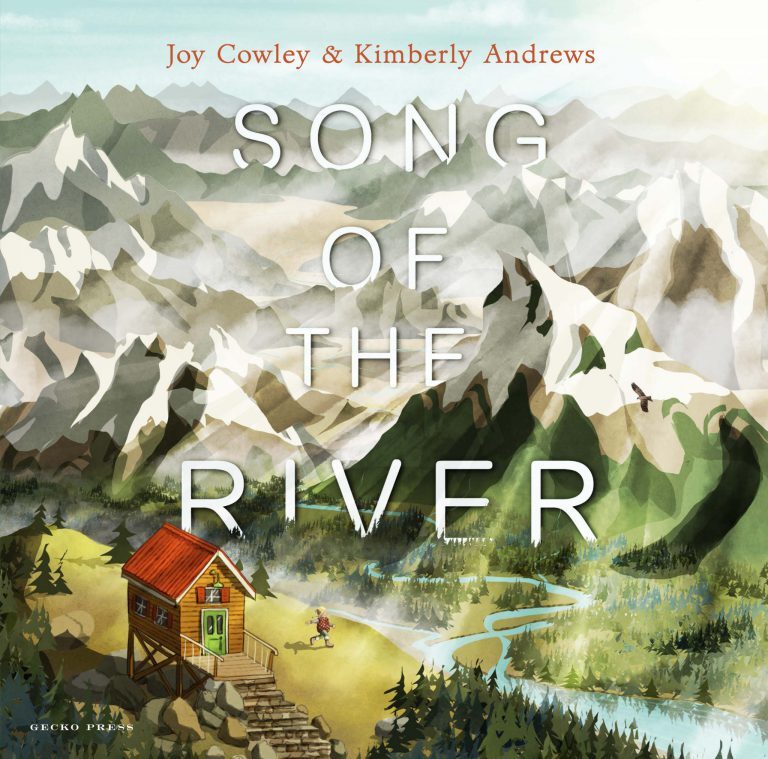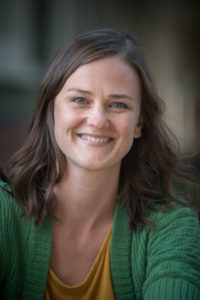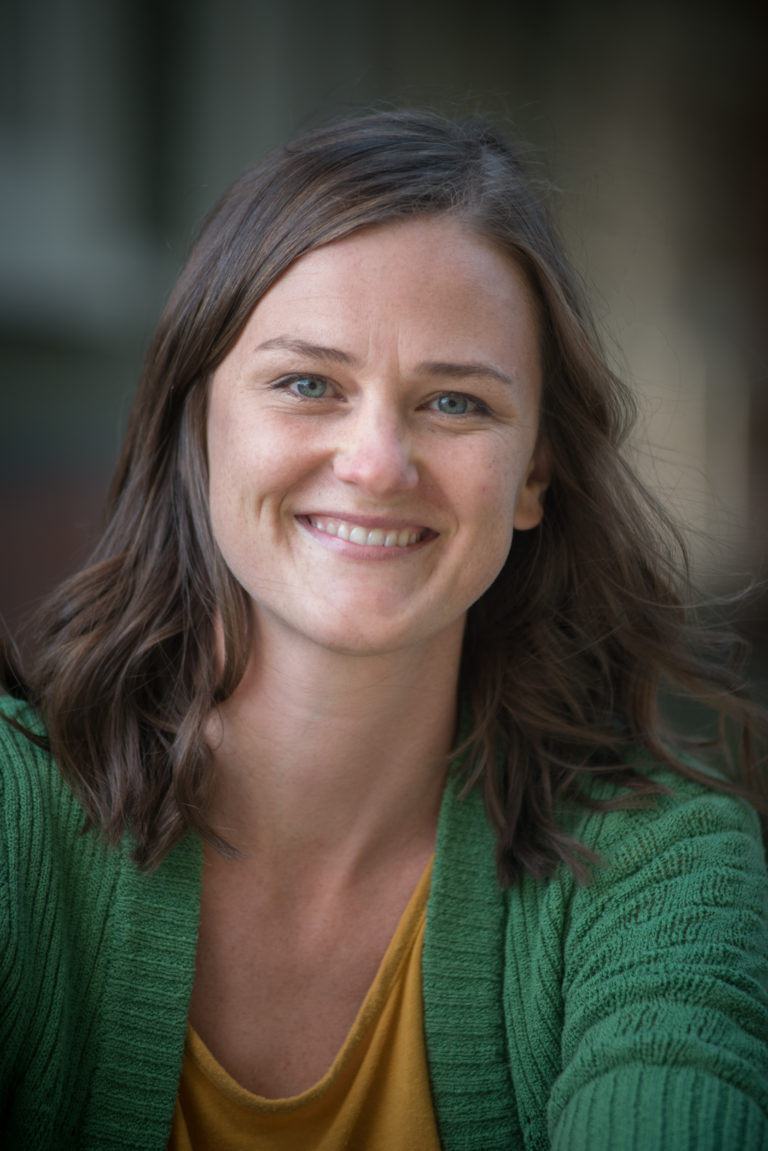 Kimberly Andrews is a trained biologist and geologist who grew up in the Canadian Rockies and has lived and worked in Borneo, the UK and New Zealand. She illustrated Explore Aotearoa, shortlisted for the New Zealand children's book award in 2018, and her first book both authored and illustrated, Puffin the Architect, was released in 2018. She lives in Wellington.
Song of the River, released July 2019, is a quintessential Joy Cowley story, in which young Cam follows the river's journey from its source in the mountains all the way to the sea.
When you were given this story to illustrate, what were the ideas that came to you and how did you approach the task of illustrating someone else's story?
Illustrating Song of the River has been such an honour. When I was first given the story to read, I was both excited and terrified—I needed to make these illustrations worthy of the words. But after further reading I became more and more immersed in Cam's world, and felt more relaxed. It is always a bit of a puzzle when I'm illustrating someone else's story, trying out different character concepts and landscapes until they start to feel right.
You've lived in different parts of the world—did you have a particular landscape in mind when you were illustrating this book?
As soon as I began reading Song of the River, my mind went back to my childhood in the Canadian Rockies crisp spring mornings in the mountains, with clear blue skies and forests sprawling in the lower valleys. We explored and adventured out in the wild, and even our backyard was wild—often visited by passing elk! It was a very magical childhood, and I spent a lot of time imagining little worlds in the woods and streams where we played.
You include a lot of detail in your landscapes. Were you one of those children who loved to pore over the detail in pictures?
I absolutely was! I was (and still am!) obsessed with Jill Barklem's Brambly Hedge series. I spent hours poring over the detail in the world she created, and then spent even more hours drawing my own versions of her hedgerow world. There is something deeply satisfying about looking at a detailed 'world' created on paper and something even more exciting about being the one to create it. I took great pleasure in sketching and painting the immersive scenes in Song of the River and sad to hand in the final art and leave that world.
How did you create the illustrations for the book—what medium/tools do you use and what is your process?
I sat down with the story written out and an A4 piece of paper, and drew out the book's structure in thumbnail sketches. This is an extremely important step, where the whole structure and pace of the visual story is planned. Because the thumbnails are so small, it means my drawings can be very scratchy and it takes no time at all. Once this step is approved, I scan the thumbnails, blow them up to full size in Photoshop and begin painting the rough illustration. I paint all my roughs in black and white so I can focus on tone and composition. Once the rough is approved I flatten this file and bring it into a new document for final art. I start off with a 'pencil' layer, then I build up 'watercolour' layers using a special brush, working from the background to the foreground. Once the painting is finished, I then add shadow and lighting layers, using adjustment layers in Photoshop. This is where the illustration really starts to come alive and is my favourite part!
What author or illustrator working today would you love to work with or do you particularly admire?
I have always admired Helen Oxenbury and her illustration style and especially loved how she combined watercolour spreads and black and white charcoal drawings in We're Going on a Bear Hunt. I also find Carson Ellis very inspiring. Her colour palette and style of illustration reminds me of life in my childhood and family home.
What did you love to draw when you were a child?
My obsession with Brambly Hedge dominated my childhood, and I was always drawing little mice, their families and cross sections of their tree homes. I didn't often have the patience to make very detailed drawings back then, so it's a great joy now to have the opportunity to sit down and build up detailed scenes.