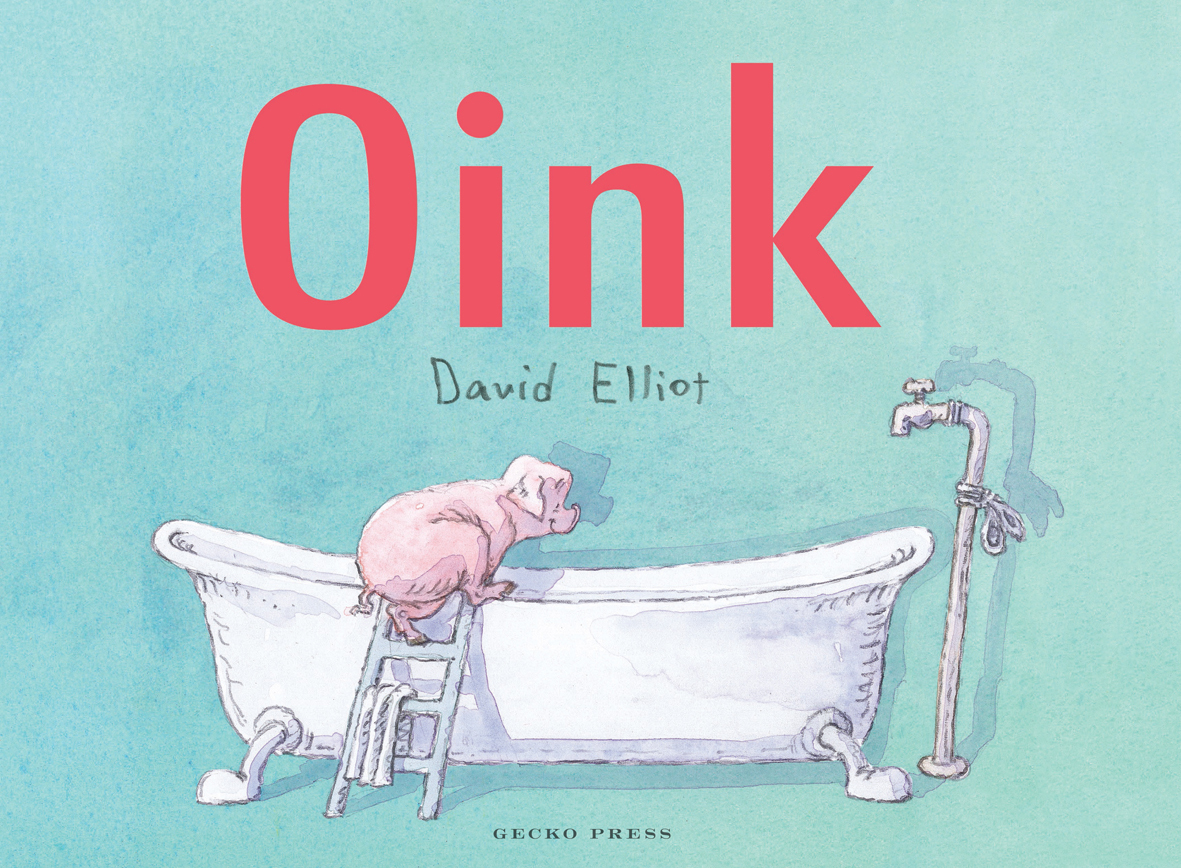 Oink has received a starred review by Publisher's Weekly.
"Eager to take a bath, a pig hangs his towel from the stepladder and climbs into the tub. It closes its eyes contentedly, but the moment of quiet is cut short by a knock on the door. A sheep, dressed in a skirted swimsuit and carrying a toy boat, enters and excitedly jumps in, mussing the towel and splashing the pig in the face. Subsequent spreads depict the pig's growing distress as a cow and a donkey, replete with water toys and elaborate swimming costumes, crowd the small tub. Elliot (Snark) lets his charming illustrations tell the story (the book's only text is occasional hand-lettered animal noises and onomatopoeia). Pencil-and-wash pictures in muted tones evoke a sense of calm, while splashes of bright color provide a contrast to the tranquil atmosphere; every time the door opens and someone new appears, bright orange spills from the room beyond. Readers will giggle at the pig's pointed solution for clearing the tub in this humorous tale—the animals may have made a mess of the bath, but they flounce off in a hurry, leaving the contented animal in peace. Ages 4–7. (Apr.)"
Congratulations, Oink.