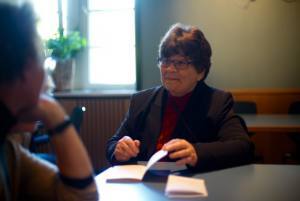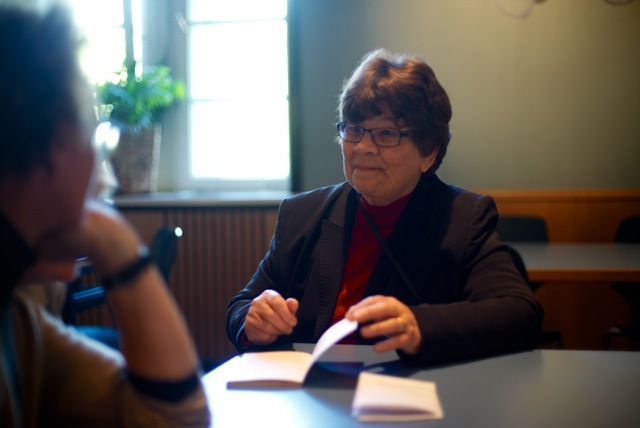 Joy Cowley, made a
 member of the New Zealand Order of Merit in the 2018 Honours List, is one of New Zealand's best-loved and internationally renowned writers for children. She has been highly acclaimed throughout her career, winning the Prime Minister's Award for Literary Achievement in Fiction in 2010 and the University of Alabama's Maryann Manning Award for Outstanding Literacy Scholar in 2011.
In the words of the New Zealand Prime Minister Jacinda Adern: "Joy Cowley's extraordinary contribution to literature and literacy is treasured in New Zealand and internationally. She has brought delight to many young New Zealanders, as well to those who read her books to them."
Snake & Lizard 10th birthday edition


The award coincides with the 10th anniversary edition 
release – complete with faux-snake finishing on the cover – of 
the much-loved and timeless classic,
 Snake and Lizard.
In these stories, 
written by Joy Cowley and illustrated by Gavin Bishop, two very different creatures learn the give-and-take of friendship.

Snake and Lizard, awarded Book of the Year in 2008, is a book to read aloud to children, for children learning the pleasure of reading alone and for adults to give to good friends.

"Snake & Lizard is a precious book in the history of Gecko Press, and the start of our partnership with Joy Cowley and Gavin Bishop," says Julia Marshall, Publisher Gecko Press

"Not a word out of place … in the tradition of Aesop's fables but much funnier and more unexpected" Kate de Goldi, Radio NZAs well as being a bestseller in New Zealand with more than 20,000 copies sold, rights to Snake and Lizard have been sold to countries including the US, Australia, China, Germany, Norway, South Korea, Turkey and Taiwan.
Listen to – and watch! – one of the stories of Snake and Lizard
Joy Cowley's books are available in any good bookshop or at geckopress.com.