Stina Wirsén is one of Sweden's most popular and prolific children's book illustrators. Her books have been published all over the world and dramatized on stage and TV. She is also the illustrator of Hattie, a street-smart country girl.
She took over the Gecko Press Instagram account on Wednesday 29th April to show us a day in her life and give a peek into her studio. Over to Stina!
---
My name is Stina Wirsén. I have drawn every day since I was one or two years old. Now I am about to turn 52 and still it is the best thing I know.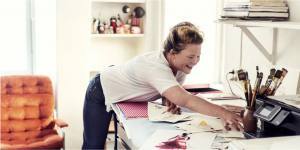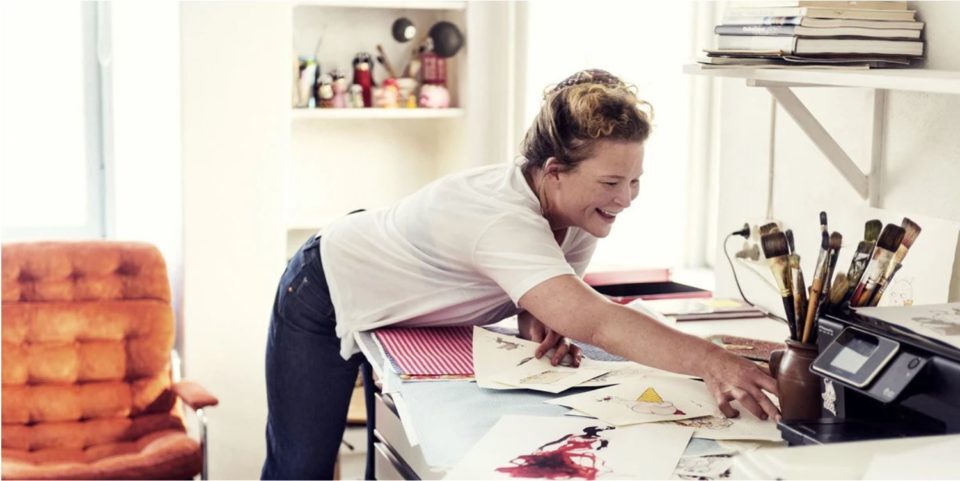 In my studio in Södermalm in Stockholm, I have thousands of pencils and pieces of paper and crayons. It looks a little messy on the surface, but I normally know what is where!
I hardly work at all on the computer. And I don't rub things out. It turns out how it is.
The pictures for the Hattie books, for example, are quite raw and a little messy, some people would say ugly. That's the feeling I am after: things in life that are a little lopsided and speedy.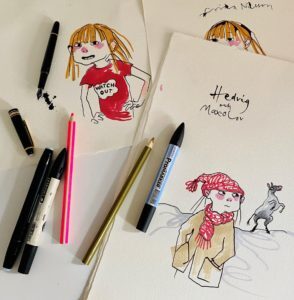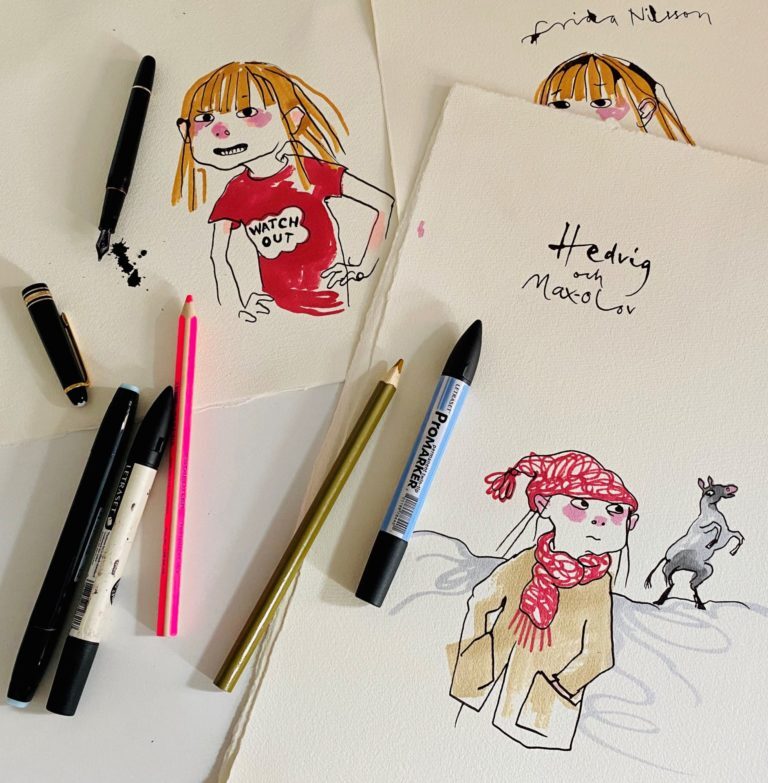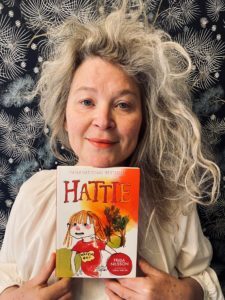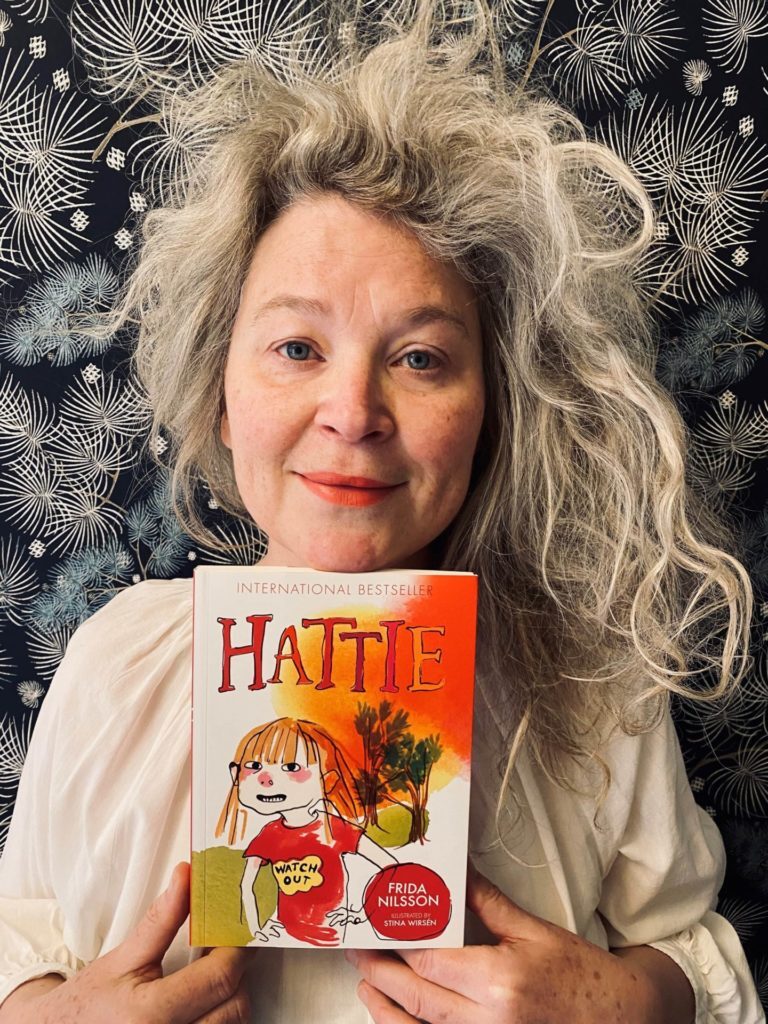 Here I am with my advance copy of the English edition of Hattie, which has just been released. I love Frida Nilsson's books – being one of the people who illustrates her stories is an honour.
I think you can find a little of Frida and a little of me in the drawings. I found it hard to sit still when I was small, if I didn't have a piece of paper and a pencil, of course – then I would sit still for ages…
These sketches show some of my characters from other books and projects.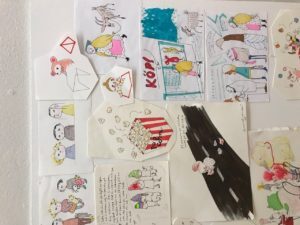 These illustrations are from later books in the Hattie series. Classroom scenes … lopsided and speedy!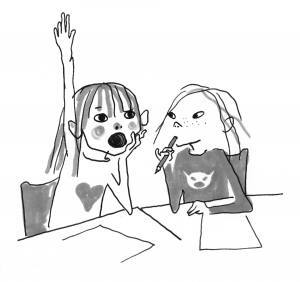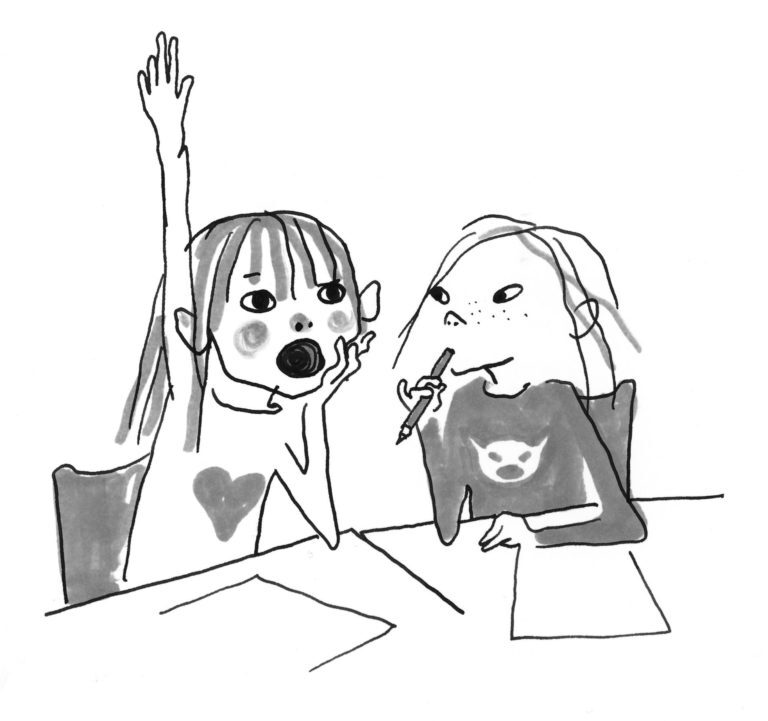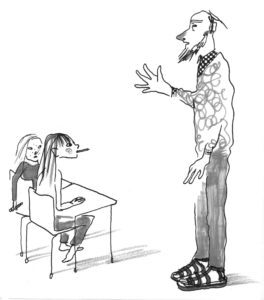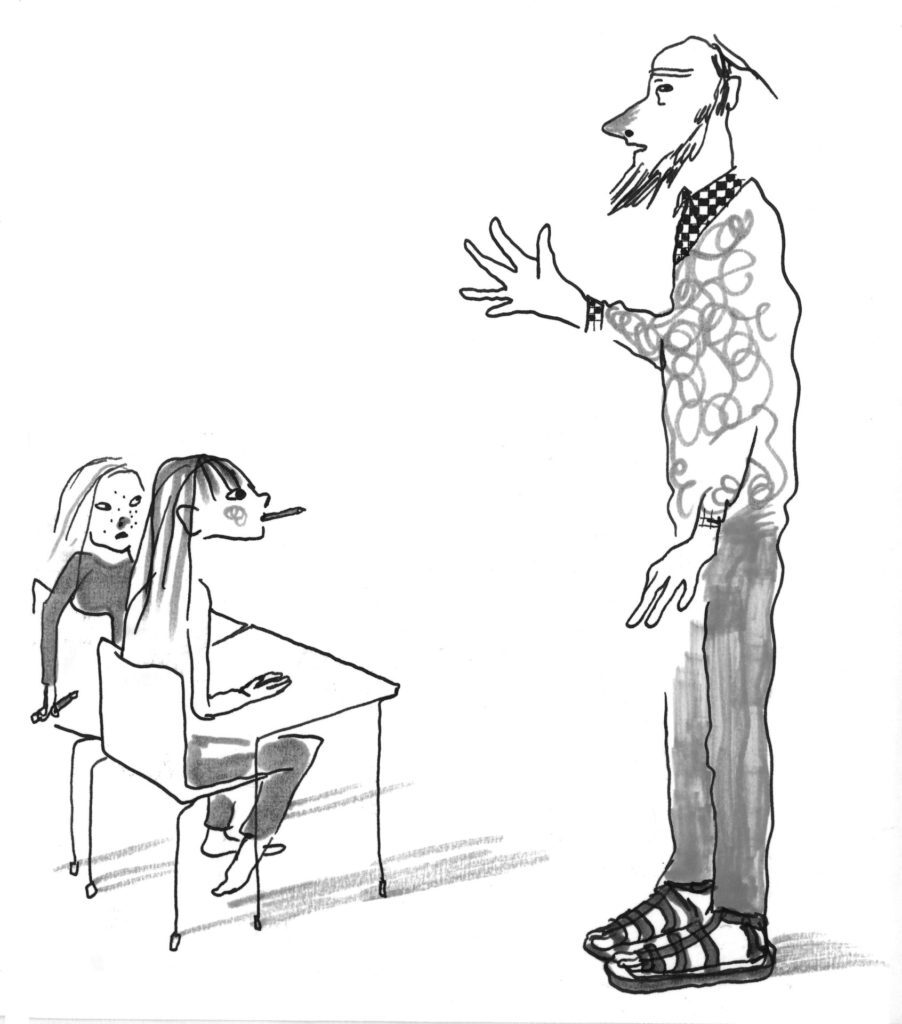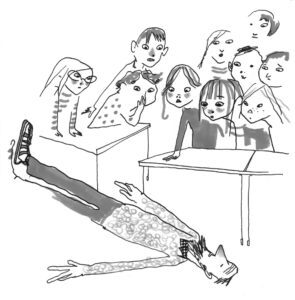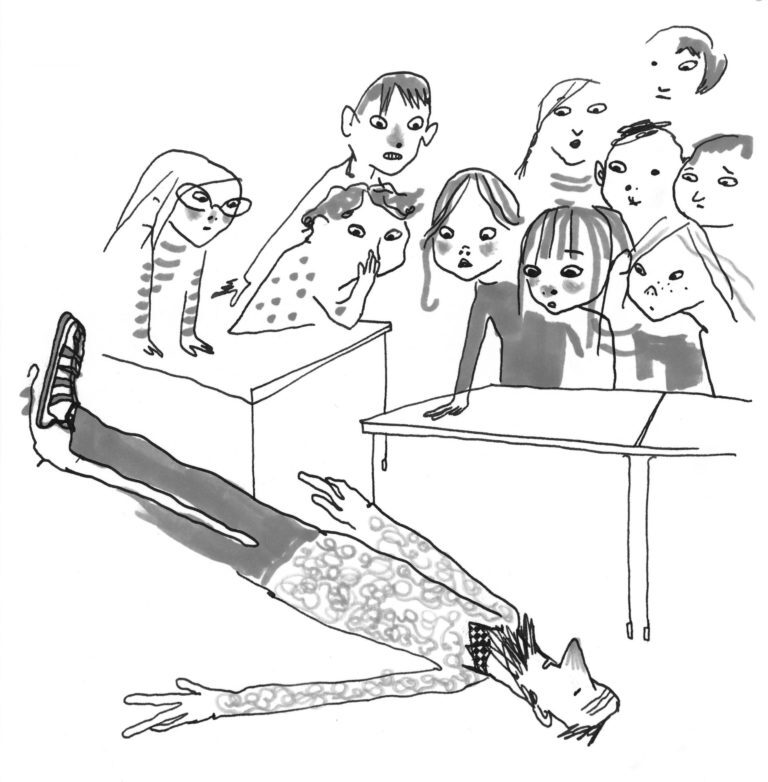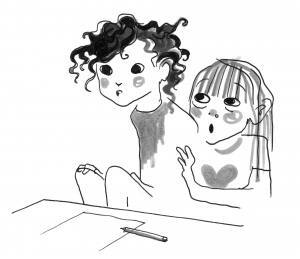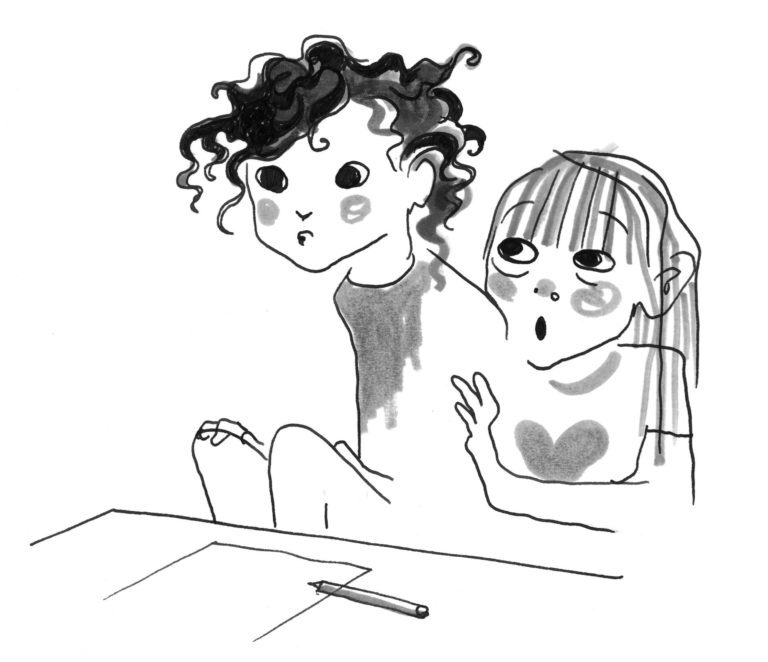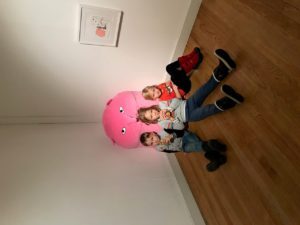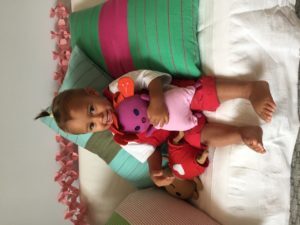 I have three children, all grown up now. I found inspiration for my books through their childhoods. I also meet a lot of children when I go on author visits to schools and libraries.
Talking to four-year-olds is the best thing I know. Often I sneak off to the children's table at parties … that's where the best conversations are to be had.
Frida Nilsson has in her writing such a direct voice; she can remember how it was to be a child and that is the strength of her stories – she is the characters she is writing about.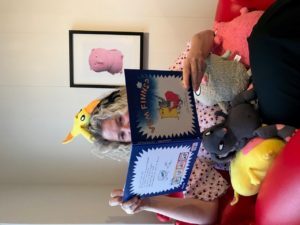 Sometimes parents complain that my books are not good bedtime reading, the children become a little too energetic… I think the same goes for Frida Nilsson's books too… but try, if you dare…
Thank you for having me as guest on your Instagram, look after yourselves and remember that childhood is short.
If you would like to know more, you can see my Instagram @stinawirsen or visit stinawirsen.se
---
Hattie is available where all good books are sold and on our website.
Follow Gecko Press on Instagram for more author and illustrator takeovers, previews of our upcoming and new titles, and lots of Gecko Press fun.