Where is Pim?
Pom is playing with Pim, until suddenly Pim disappears!
Pom and the dog look everywhere. Where is Pim?
---

Description

Where is Pim? A wonderfully simple story for toddlers. Told with few words, humour, unique illustrations, and heart.

---

Book Details

Country of Origin
Sweden
Reader Age
0-2 year, 2-5 year, 5-7 year
Book Size
21.8 × 19.5 cm
21.8 × 19.5 cm
ISBN
WhereisPim
9781927271742

---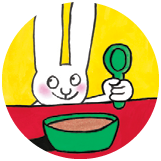 Subscribe to our newsletter/s
Hear from us about new books, guest recommendations, behind-the-scenes and competitions.