Sale!
Perfectly lives up to Gecko Press's avowed championing of work rich in language and illustration.
Timeline Activity Book
WINTER SALE 50% OFF
Companion to the international bestseller Timeline by Peter Goes, with drawings, puzzles and creative projects alongside snippets of history from around the world.
Out of stock
---

Description

Introducing the Timeline Activity Book

Find hours of entertainment and spark your creativity with this fascinating journey through the history of our world. Continue to learn about culture, history and design by making your own mark. In this activity book you will:
• Draw the meteorite that made the dinosaurs go extinct
• Complete the Viking ships and decorate them
• Spot the differences in busy Byzantium
• Make a monogram of your own name
• Draw the Tower of Babel as high as you can
• Escape from a medieval maze and sure the rats don't catch you
• Use code to read a secret message by a Cold War spy
• Decorate the Berlin Wall with your own graffiti
• and much more!

---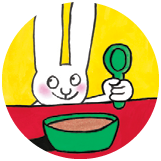 Subscribe to our newsletter/s
Hear from us about new books, guest recommendations, behind-the-scenes and competitions.