Barbara Else's storytelling skills have reached a new level of total and utter brilliance.
The Volume of Possible Endings (A Tale of Fontania)
Available as an ebook wherever you buy your ebooks
---

Description

In The Volume of Possible Endings, Dorrity is the only child in magic-free Owl Town. When she finds an enchanted book with dire predictions, she must face her enemies. And who is the strange boy who has appeared in the Beastly Dark?

This stand-alone pre-teen adventure/fantasy novel is the third book in the "Tales of Fontania" series of novels.

---

Book Details

Country of Origin
New Zealand
Reader Age
11-14 year, 8-12 year
Book Size
19.8 × 12.9 cm
19.8 × 12.9 cm
ISBN
VolumeofPossibleEndingsATaleofFontania
9781927271377

---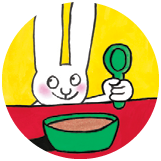 Subscribe to our newsletter/s
Hear from us about new books, guest recommendations, behind-the-scenes and competitions.