This is the essential local kids' book of 2023.
Paku Manu Ariki Whakatakapōkai
A bold and multi-layered picture book about self-determination narrated by a young boy full of ideas and questions about growing up, belonging, spirituality, culture and who is the boss.
Paku Manu Ariki talks directly to the reader, drawing on the stories that spin around him—his father's mātauranga, his mother's politics, his many pet birds, and his best friend who is taller, even though he's younger.
The book is born from the experience of growing up in a strong Māori whānau in a country and wider world that offers a conflicting version of what is right and of value.
Paku Manu Ariki is trying to understand his role in his family, community and the larger world. His preoccupation is who is the boss—his nanna at the marae, his older siblings, or any number of atua? His steadfast dad, his Pākehā mum, the "leader of the free world", or Paku Manu Ariki himself? Paku Manu bumps up against authority, trying to reconcile the kind and just rules of nanna and the unjust power of leaders he sees every day on the TV.
Thoughtful, funny and confronting, Paku Manu Ariki Whakatakapōkai is about the hustle for belonging, and our place in the epic spiral of space, time and culture.
---

Book Details

Country of Origin
New Zealand
Reader Age
6-8 year, 8-12 year
Book Size
25 × 17.8 cm
25 × 17.8 cm
25 × 17.8 cm
ISBN
PakuManuAriki
PakuManuAriki
9781776574582

---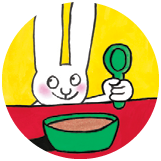 Subscribe to our newsletter/s
Hear from us about new books, guest recommendations, behind-the-scenes and competitions.