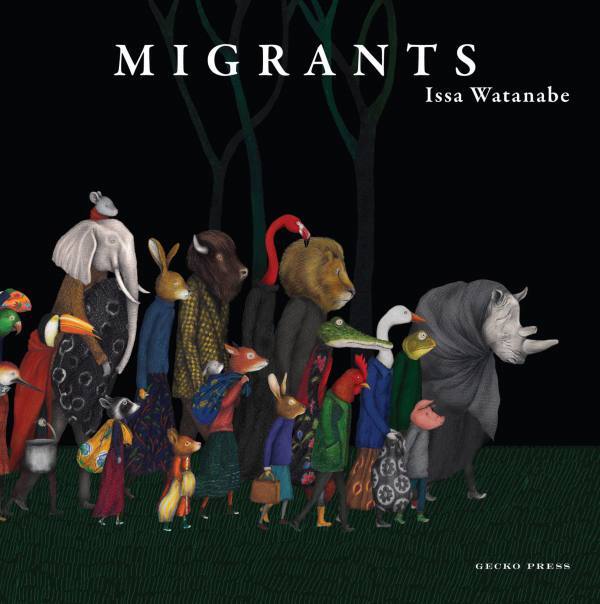 A raw, startling portrait of migration.
Migrants
Migrants is a vital and powerful wordless picture book of courage, loss and hope—the definitive story of what it takes to migrate to a new land.
Illustrated by Issa Watanabe
---

Description

This book narrates, with extraordinarily powerful images, the journey of a group of animals that leaves behind a leafless, nocturnal forest. It is the story of a great and unique migration, a journey where borders must be crossed, sacrifices made, loved ones left behind.

With forceful simplicity, Migrants shows us the courage migration takes. Death looms throughout the journey. And arriving may mean burying a portion of the past.

---

Book Details

Country of Origin
México
Reader Age
0-2 year, 2-5 year, 5-7 year
Book Size
N/A
N/A
ISBN
Migrants
9781776573134

---

Do you love curiously good books for children?
Join our newsletter
Be first to discover new books, receive our latest blog articles, and enter exclusive competitions