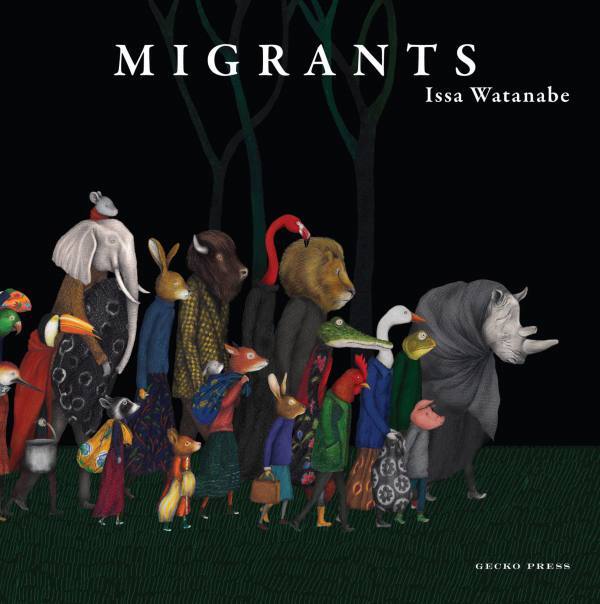 A raw, startling portrait of migration.
Migrants
Migrants is a vital and powerful wordless picture book of courage, loss and hope—the definitive story of what it takes to migrate to a new land.
Illustrated by Issa Watanabe
---

Description

A heartstoppingly beautiful wordless picture book about migration and empathy.

The migrants must leave the forest. Borders are crossed, sacrifices made, loved ones are lost. It takes such courage to reach the end. At last the journey is over and the migrants arrive. This is the new place.

Through extraordinarily powerful images, Migrants narrates the journey of a group of animals that leaves behind a leafless forest. With forceful simplicity, Migrants shows us the courage, loss and underlying hope migration takes. And that arriving in a new land may mean burying a portion of the past.

Children will empathise quickly with the elegantly illustrated animal characters, each of whom have their own identity with details like clothing, colour choices and expressions. The dark pages add weight to the silence of their journey and the individual animals help make the story a universal one. A perfect book to help teach children about refugees and migration, with humanity, inclusivity and empathy.

Readers can't fail to be moved by this deeply emotional and thought-provoking tale.

Issa Watanabe was born in Peru in 1980. She has led and developed several projects to promote social integration through art, published a number of books and was selected for the Illustrators Exhibition at the Bologna Book Fair 2018.

---

Book Details

Country of Origin
México
Reader Age
0-2 year, 2-5 year, 5-7 year
Book Size
N/A
N/A
ISBN
Migrants
9781776573134

---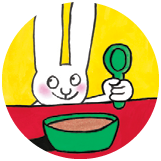 Subscribe to our newsletter/s
Hear from us about new books, guest recommendations, behind-the-scenes and competitions.