An enchanting tale of bravery and loyalty. It will remind readers that the world can be a magical place.
Dappled Annie and the Tigrish
Dappled Annie and the Tigrish is an adventurous and dramatic story combined with gentleness and strong characterisation.
Available as an ebook wherever you buy your ebooks
---

Description

Dappled Annie and the Tigrish is a beautifully written novel.  It is about nature, siblings, bravery and a touch of something magical.

There are faces in the hedge at the end of the garden, and a nest of tiny fantails.  That's where 9-year-old Annie goes to play one hot summer while her father works up at the lighthouse.

One after another, an earthquake and a terrible wind leave Annie with losses that seem irreplaceable. Her little brother Robbie emerges as the only person who can help her find what she's lost.

Him and the tigrish.

---

Book Details

Country of Origin
New Zealand
Reader Age
6-8 year
Book Size
19.8 × 12.9 cm
19.8 × 12.9 cm
ISBN
DappledAnnieandtheTigrish
9781877579912

---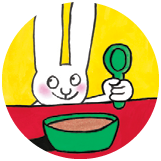 Subscribe to our newsletter/s
Hear from us about new books, guest recommendations, behind-the-scenes and competitions.