This weekend, illustrator Tokerau Brown visited Wellington bookshops to sign copies of Paku Manu Ariki Whakatakapōkai. Unity Books Wellington and Good Books both hosted him.
Tokerau Brown is a Cook Islands Māori illustrator and multimedia artist. Co-director of Māori Pasifika art gallery Wheke Fortress, Brown is also a musician, audio engineer and animator.
Take a look at Tokerau's Sunday signings below. If you want to see more behind-the-scenes of Tokerau's illustration, follow him on Instagram.
Unity Books Wellington

Good Books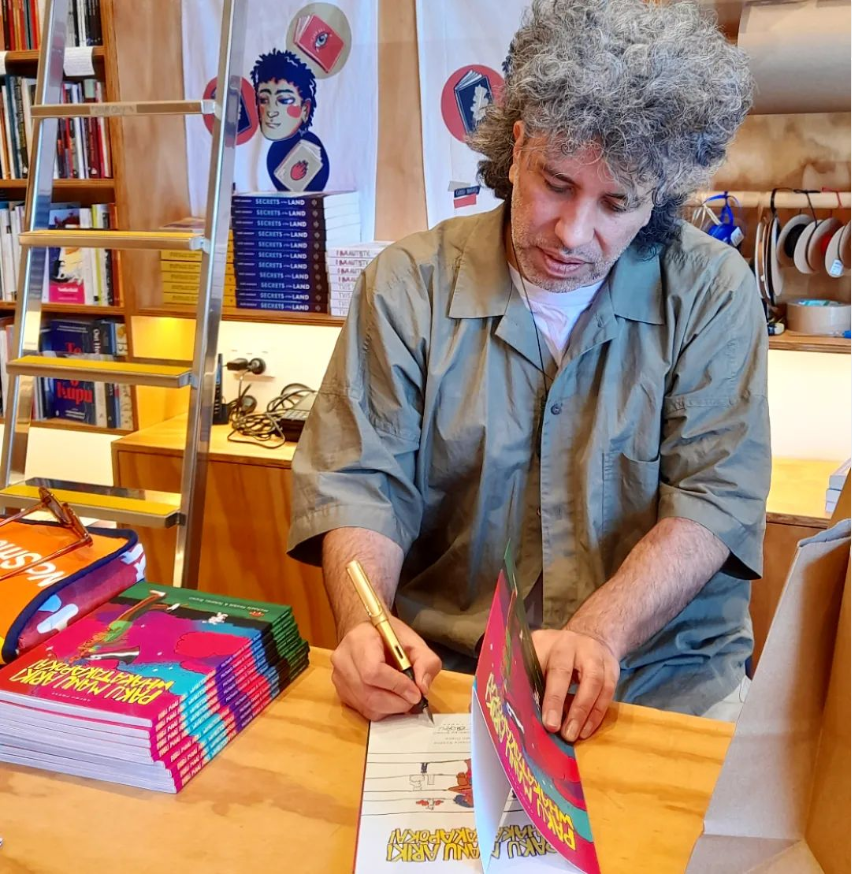 ---
Paku Manu Ariki Whakatakapōkai is available now from all good bookstores and on our website. It is a bold and multi-layered picture book about self-determination narrated by a young boy full of ideas and questions about growing up, belonging, spirituality, culture and who is the boss.