In November, we are releasing Tell Me, a book full of answers to real questions from 8-year-olds, covering what they really want to know about bodies, sex and emotions. Ella Sharpe, manager of the Younger Sun Bookshop in Yarraville, Australia, has provided us with a great list of other popular books on this topic.
---
Puberty is tumultuous, but exciting! Here at the Younger Sun, these are some of our favourite books to help both kids and parents get through this tricky time.
For girls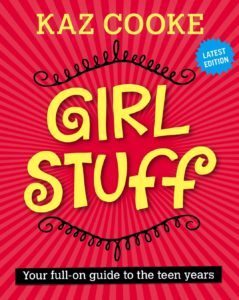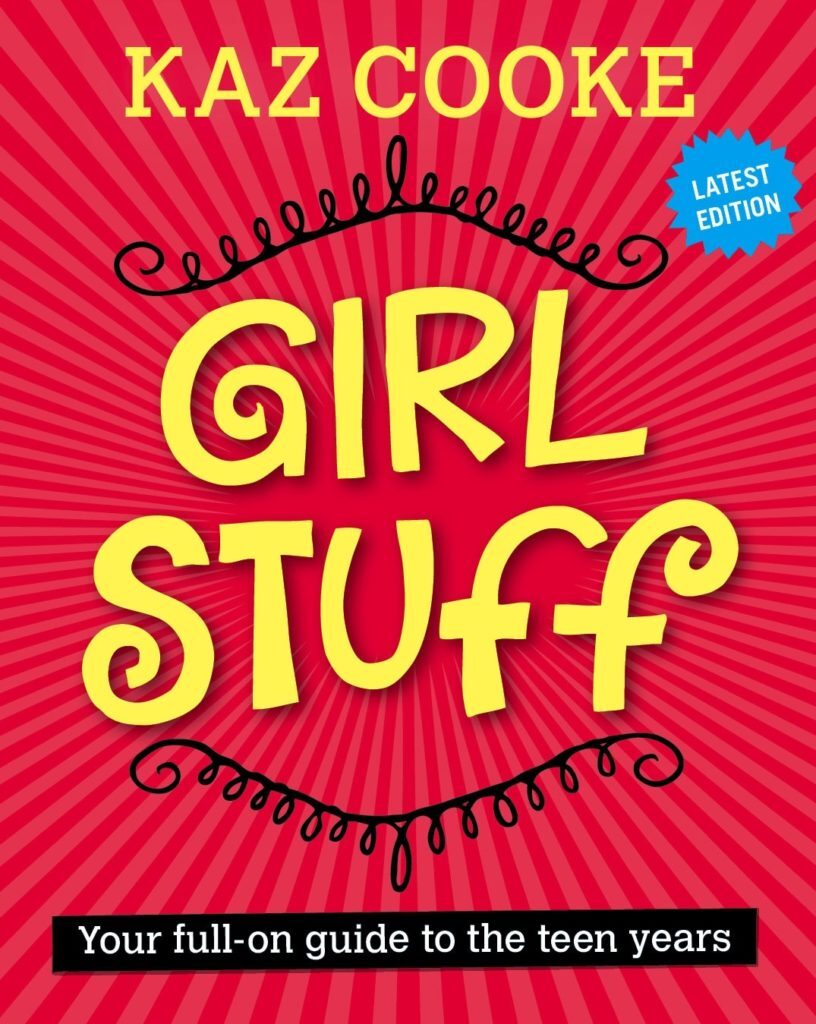 Girl Stuff 13+: Your Full-on Guide to the Teen Years, Kaz Cooke
This book covers EVERYTHING you would ever need to know about being a teenage girl going through puberty. From body changes to changing friendships and relationships, this is your one-stop book for all things puberty related.
Girl Stuff for Girls Aged 8–12: Your Real Guide to the Pre-teen Years, Kaz Cooke
This book is the junior edition of Girl Stuff 13+. You'll find all kinds of information relating to sex, puberty, bodies and relationships that is appropriate for an 8+ audience. Once they get a bit older, you can get the above title for them.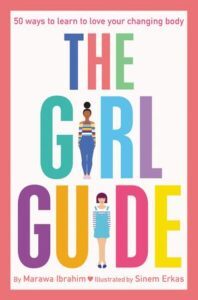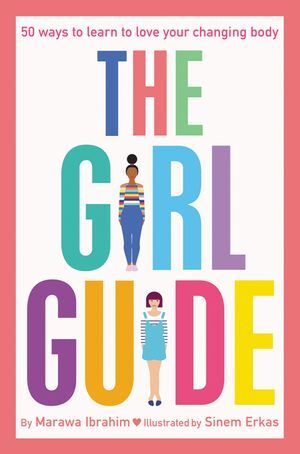 Welcome to Your Period, Yumi Stynes and Dr Melissa Kang
This wonderful book written by Yumi Stynes and the original Dolly Doctor, Dr Melissa Kang, is the perfect book to prepare you for your period. Packed full of funky drawings and all the information you could want, from the sanitary products available to managing the mess and the pain. Written for 9+.
The Girl Guide, Marawa Ibrahim
When Marawa was an adolescent she was told she was too chubby to ever be a performer. Now she is one of the most acclaimed circus performers in the world, performing for people like Beyonce and Drake. This is the puberty book Marawa wishes had been around when she was a kid, so that other kids might have a better adolescence than she did. Created in consultation with Dr Radha Modgil, this book focuses on periods; hormonal changes and your body; boobs and bras; emotional intelligence; coping with embarrassing moments; healthy eating, exercise and sleep; and the importance of time offline. Alongside the practical advice are 50 anecdotes from Marawa's own adolescence, providing both comic relief and a sense that we're all in the same boat. Perfect for 10+.
For boys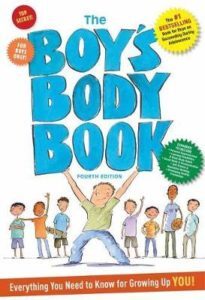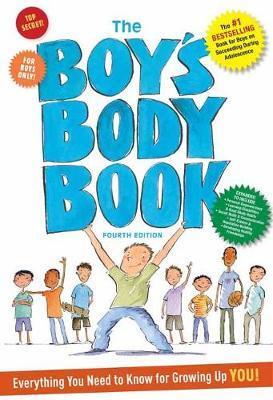 The Boy's Body Book, Kelli Dunham
Don't let the title of this book fool you, it's not only about bodies! In this book you will find lots of great information about changing bodies, as well as tips on making adolescence as successful as possible, from relationships with everyone in life to school and life beyond school. This book comes highly recommended by our bookseller, Harriet.
Puberty Boy, Geoff Price
Puberty Boy is a great resource for adolescent males. Not only does it go through all of the physical changes your body will be going through, it talks about the mental side of things as well! We get great feedback from customers about this title.
For both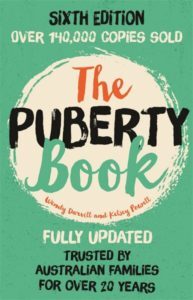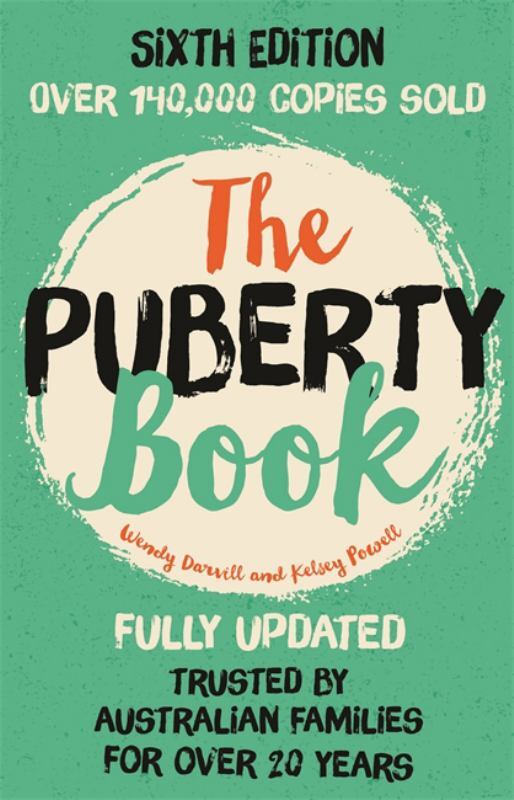 The Puberty Book, Wendy Darvill and Kelsey Powell
This was the puberty book my brothers and I had growing up! (It has been updated in the years since I was an adolescent.) Perfect for 9+, this book has real questions from real kids – including all the hairy ones you're too embarrassed to ask! Growing up with brothers, I appreciated having a puberty book that not only took me through MY changes but through my brothers' as well.
Love Your Body, Jessica Sanders
This isn't necessarily a puberty book, but a celebration of bodies in all their shapes and sizes and the amazing things they can do for us. Puberty is a tough time, especially for your relationship with your body, and this book can help you maintain a loving and healthy relationship with your body. While the illustrations depict only female bodies, the messages in the book are for everyone.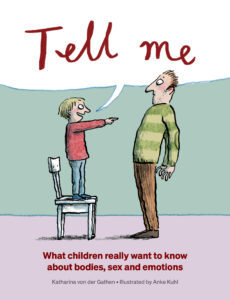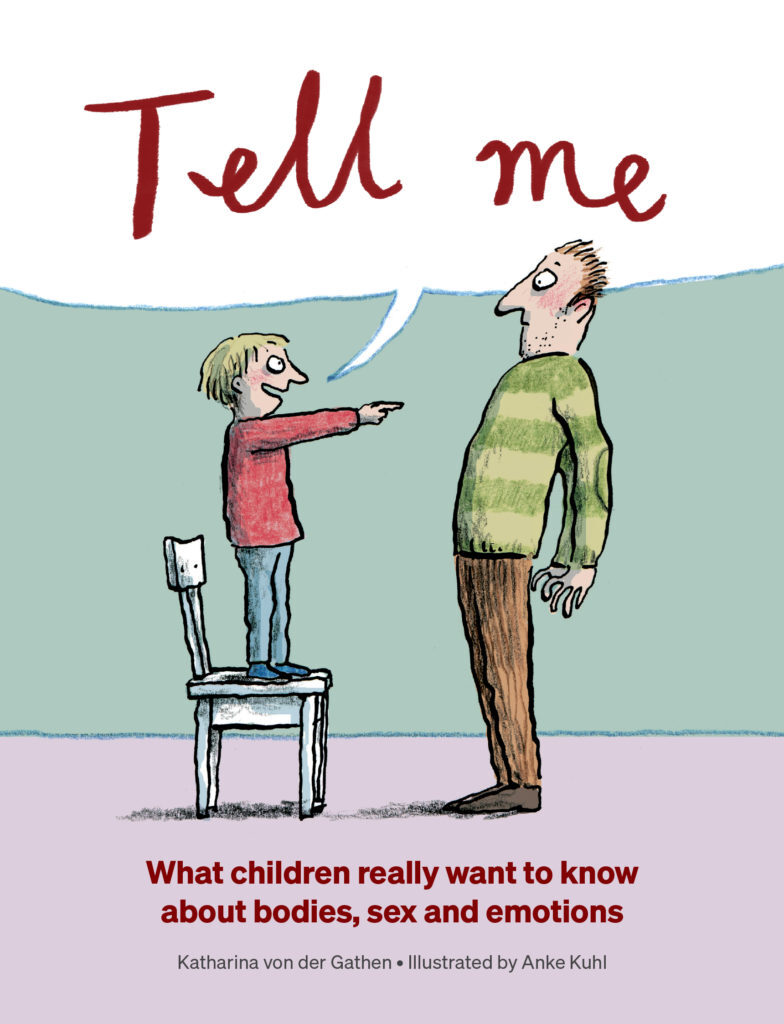 Tell Me: What Children Really Want to Know About Bodies, Sex and Emotions, Katharina von der Gathen
This book has just hit our shelves and we love it! Packed full of questions from kids (it even includes the handwritten questions – too cute!), this adorable hardback book covers everything from body anatomy to the practicalities of sex to maintaining healthy relationships with others and with yourself. The tone of the book is relaxed, sincere and just a little bit silly – a perfect combination to help rid you of those puberty blues!