One of the things we look for at Gecko Press is books with a strong, story-shaped story. It's one of the reasons we chose this month's new release The Tale of the Tiny Man by Barbro Lindgren and Eva Eriksson. On this theme, we asked UK writer and friend of Gecko Press Ronda Armitage for a book list of some of her favourite longer picture storybooks.
Ronda Armitage was born in Kaikoura, New Zealand, and lives in the UK. She is the author of many books for children, including the Lighthouse Keeper series. She was a primary school teacher for several years, and is a trained counsellor, specialising in family therapy.
Visit her website: https://www.rondaarmitage.co.uk
---
Once the backbone of stories for younger children, picture storybooks have been superseded by the shorter picture books that are now more available and more popular. But storybooks still count among my favourites.
Four-colour illustration was initially very expensive but in the 1950s it became much cheaper, meaning picture books were affordable for parents and schools and considered more suitable for very young children.
Although picture storybooks are similar there are notable differences. Picture books have a shorter text with at least half the book being illustrations. Some pages may have only a couple of words alongside an illustration. To fully understand the book, the reader needs to read both the story and the pictures.
Picture storybooks tend to have longer stories with fewer illustrations. They have more of a story structure with a beginning, a middle and an end.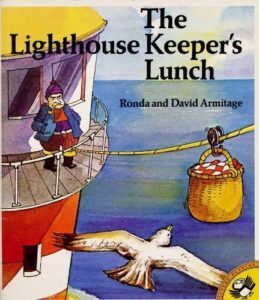 I would describe some of my books, often illustrated by my husband David, as picture storybooks. The first of these The Lighthouse Keeper's Lunch is 45 years old this year, which suggests that picture storybooks may still have a place for young readers.
Reading has always been an essential part of my life so creating a book list of picture storybooks led to some enjoyable re-reading. Two of my favourite early picture storybooks are still available.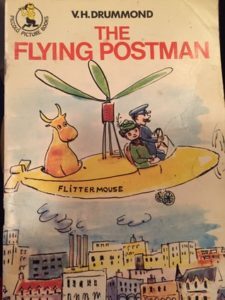 The Flying Postman by V.H. Drummond, in which Mr Musgrove loses his job as the flying postman when he does flying stunts in his autogyro (helicopter) and crashes into the church steeple.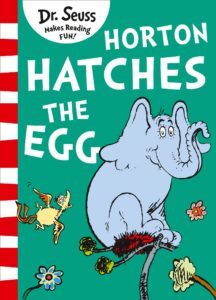 Horton Hatches the Egg by Dr. Seuss, first published in 1940. Horton the elephant is persuaded by Maisie, a lazy bird, to sit on her egg while she flies off to get some Sun.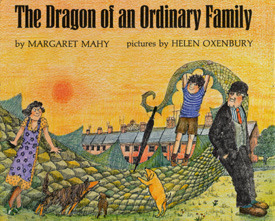 The Dragon of an Ordinary Family, illustrated by Helen Oxenbury and written by Margaret Mahy, is just one of Mahy's picture storybooks. My son thought having a pet dragon would add interest to his home life while my daughter's favourite was The Witch in the Cherry Tree.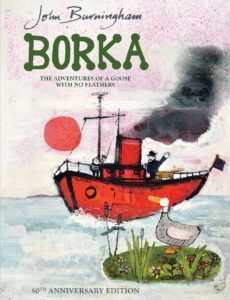 John Burningham was an author/illustrator all through his life of picture storybooks, including some of his earliest books such as Borka: The Adventures of a Goose With No Feathers and Harvey Slumfenburger's Christmas Present.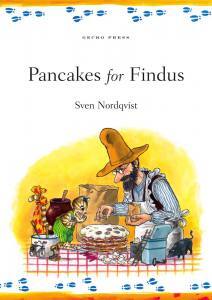 Pancakes for Findus by Sven Nordqvist is one of several storybooks featuring Findus the cat and his absentminded owner called Pettson.
Food also plays a very important part in Zeralda's Ogre by Tomi Ungerer.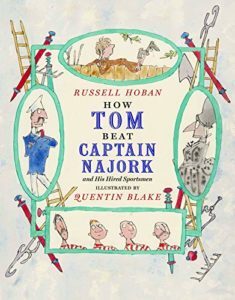 Tom likes fooling around in How Tom Beat Captain Najork and His Hired Sportsmen by Russell Hoban, illustrated by Quentin Blake. Both books were great favourites with my grandson Tomas.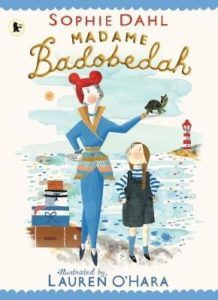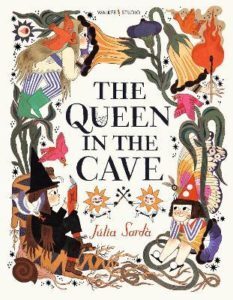 Two more recent titles have been suggested to me: Madam Badobedah by Sophie Dahl illustrated by Lauren O'Hara and The Queen in the Cave by Júlia Sardà.
Perhaps it's comeback time for picture storybooks.
Other titles:
The Story of Ferdinand by Munroe Leaf
Tim to the Rescue by Edward Ardizonne
Mike Mulligan and His Steam Shovel by Virginia Lee Burton
The Lantern by Gary Crewe and Bruce Whatley
---