by Emma O'Brien from Nook Books, Pennsylvania, USA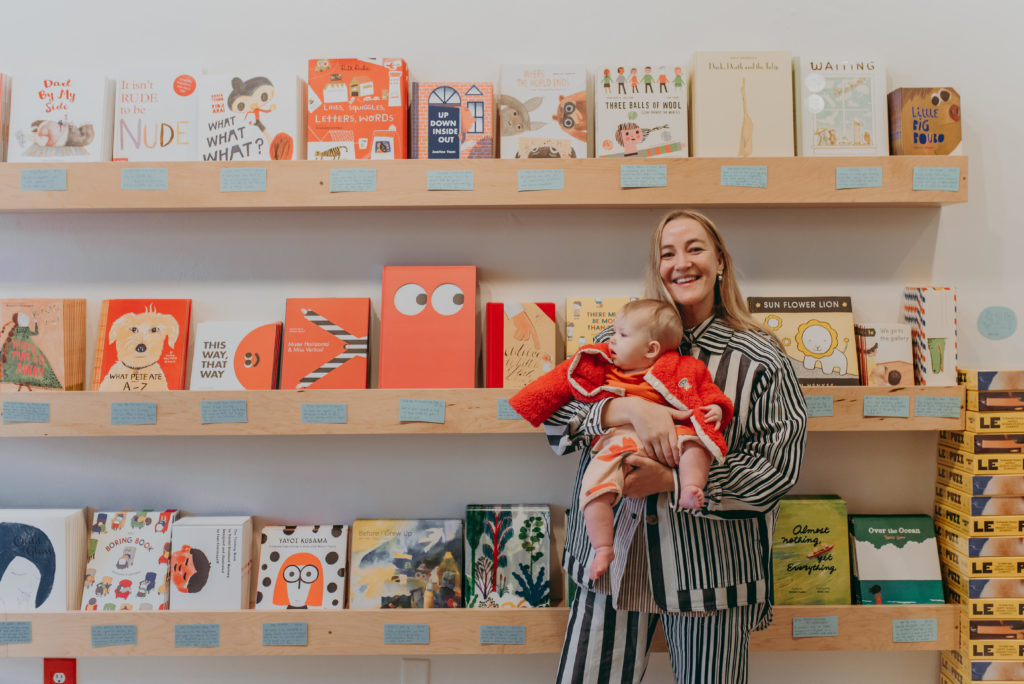 Feelings can be tough to talk about for children—even for grown ups, I always find myself recommending children's books as a way to navigate through those complicated, scary, and overwhelming feelings. These are all picture books, and they are all great conversation starters for any age. I give these to older people just as much as I do to children.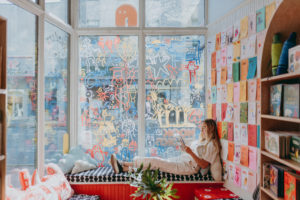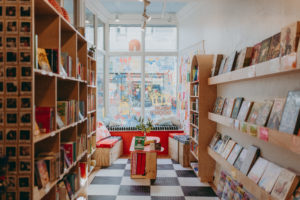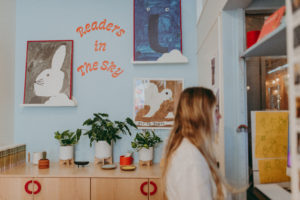 Pig and Horse and the Something Scary by Zoey Abbott
This is my favorite book right now to recommend in the shop. I often have a hard time talking about my own feelings because they are particularly scary to me—as it turns out just the idea of talking about them is more scary than the feelings themselves. This is a heart warming book about two dear friends, Pig & Horse. Pig has some scary feelings in her head and looks to Horse to distract her. Horse tries all the usual things, a bike ride, a swim & trying on funny hats, but nothing seems to work. Horse suggests inviting the scary thing to tea, and I won't spoil the ending, but it's such a clever way of dealing with scary feelings. I recommend this book at least three times a week because scary feelings have a horrible way of invading our minds and changing the way we think about ourselves and the world around us. Plus, it's a good reminder to always have a friend close by who you can share your feelings with.
Out, Out, Away from Here by Rachel Woodworth and Sang Miao
I recently just got this in the shop, and I love anything that uses the imagination to escape uncomfortable thoughts and feelings. The watercolors on every page feel like a beautiful expressionist painting that makes me want to dive into the pages and curl up there. The facial expressions of the little girl we see in this story are so delightful because it so beautifully illustrates the different emotions a child might be facing and how they could cope with them.
Out of a Jar by Deborah Marcero
God, there is something so relatable and nostalgic about bottling things up in jars. I think it's a great visual for children and grown ups about the chaos of bottling up feelings and having them explode in the most disastrous ways. Llewellyn doesn't like to feel sad, embarrassed, afraid, or lonely, so he comes up with a way to hide each of his feelings in jars where they won't bother him anymore. But he finds he is also tucking away joy and excitement and all the good feelings too. A great tool for therapists, special education teachers & all grown-ups on planet Earth.
What Do Feelings Do When No One Is Looking by Tina Oziewicz and Aleksandra Zając
I love this book so much. I immediately found such joy in how each feeling was displayed visually. This book opened my own imagination on a ride that it rarely has permission to go on. A delightfully refreshing masterpiece that invites everyone to feel their feelings and use their imagination to go beyond the feeling itself—dive into that feelings world!
Everybody Needs a Rock by Byrd Baylor and Peter Parnall
This was one of the first books I ever bought for my daughter. She's too young for it at the moment, but in those blurry first days of parenting I read this to her while we were awake in the early hours and everyone else was asleep. Byrd has a wonderful way of using books as tools for discovering and observing. I don't know why but the text is so meditative;  the simplicity of finding your very own perfect rock reminds me of parenthood: slow moving, but gently, each day, over and over, loving this one tiny, perfect human being.
When Sadness Is At Your Door by Eva Eland
I've had a lot of friends who have lost family in the past two years, and I love giving this book to people working through grief because it has lots of white space. It doesn't ever force sadness to leave, or grief to go away, but rather invites you along for the journey by allowing room for sadness to exist. I think it's one of the best books about loss.
I think it's safe to say everyone has felt left out at some point in their lives—the big gaping hole of loneliness and wondering what will fill the void. I wish I had read this book when I first moved to New York City in my early twenties. It's easy to feel lost in a crowd, like you're surrounded by people but no one really sees you. I love the illustration style in this book.
Frank feels lonely when everyone walks away. It's the same as always. But once home, he makes a special jam, then invites other people to join. Maybe they'll come over. Isn't that always the case, sometimes when you're busy waiting for everyone to come to you, all you really need to do is extend a hand to them.
Me and My Fear by Francesca Sanna
This book is for anyone moving to a new place or trying something new—it's so easy to forget how scary new things can be, especially the older you get. It teaches the importance of vulnerability for connection with others, which is honestly one of the best life lessons. I always think of Brené Brown when I read this book.