For our new series, The Books that Raised Me, we talked to the School Library Association of New Zealand to discover the books that raised the librarians of SLANZA.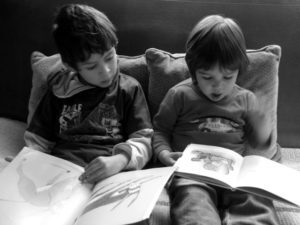 From their avalanche of responses, we've collated a list of books remembered most fondly from these librarians' childhoods.
The classics of children's literature are obviously pretty good at raising librarians, with the top billing going to book series by Enid Blyton, and much enthusiasm for Heidi, Black Beauty, The Borrowers and series such as Sue Barton and Nancy Drew. Notable mentions also to the books of Roald Dahl, Noel Streatfeild and Arthur Ransome, which also featured frequently in the librarians' memories.
---
Anne of Green Gables by L.M. Montgomery
"I read it over and over. My brothers also loved it and my old copy still has soot marks on the pages from my brother reading it when he was on fire stoking duty. Funnily, I was not the only person at work who pulled this book off the shelf during lockdown and the mad months after, to read to our children as a balm for all the madness of 2020. Anne of Green Gables still holds the magic all these years later!"
"My grandmother gave the first few books to me when I was seven, and it was the first book to make me cry."
The Lion, the Witch and the Wardrobe by C.S. Lewis
"I remember our Standard 3 (Year 5) teacher reading this to us, and I was hooked. Talking animals, magic, witches, swords, cloaks, battles, bravery, sacrifice… I had never read anything like that before. And the Turkish Delight the teacher brought in for us to try probably helped too, I'm sure!"
When We Were Very Young by A.A. Milne
"My first memory of being read aloud to: my mum reading 'They're changing guard at Buckingham Palace…' and saying 'bum, bum, bum, bum' after every line as percussion. I found this hilarious. (She says she was saying 'bump' not 'bum' but that's not how I remember it!)"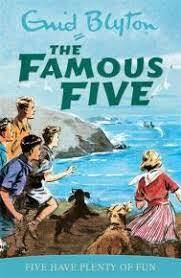 Enid Blyton
"My first Enid Blyton book had been my mothers, and I gave all my Enid Blytons to my daughter who also loved them…she's now 29, and also a librarian."
"I read The Famous 5 from Book 1 to 21 then went right back to the start and did it all over again."
The Magic Faraway Tree— "We had our own treehut made from flotsam and jetsam from around the farm … there was a combination of things you had to complete before you were allowed up the tree."
Trixie Belden
"My great friend Shelagh and I read every single one. Although we may have shared the odd copy, we would still have to buy a copy ourselves so we had the complete set on our book shelf."
"I loved the adventures of Trixie and her friend Honey. They were always outdoors solving mysteries. Growing up on a farm in the country, I could identify with Trixie. Plus, I wasn't a Nancy fan—she was too perfect while Trixie was more like me."
Agatha Christie
"My grandmother loved Agatha Christie so I got hooked when on holiday at her house and still love a good murder mystery."
The Runaway Settlers by Elsie Locke
"This was the first book I read that was set in a place I recognised and made me realise books could be created by people all over the world not just some godly unidentifiable name in Britain."
Anything I could get my hands on….
"I grew up in a remote area on a diet of Winnie the Pooh, Grimm's fairy tales and Mother Goose Rhymes. Our grandmother sent us 45rpm vinyl records of read-along Disney stories—the ones where Tinkerbell rings her bell so you know when to turn the page; we devoured those. These books all bring back feelings of companionship and love. Once back in New Zealand, I loved Asterix and Tintin, Andre Brink's teen novels, and pretty much anything I could get my hands on including, Black Beauty. Every birthday for years I got another Trixie Belden mystery. I was extremely jealous of my younger siblings who got to enjoy Richard Scarry books for their birthdays. I loved our local public library, it was a gift after having so few choices of reading in my younger years."
---
Do you want to hear more from Gecko Press? Every month we send out a newsletter with all of our latest blog articles, book lists, activity sheets, and sometimes a competition too! Sign up to our mailing list here.