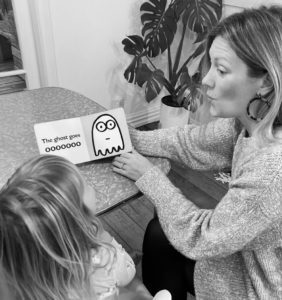 Sarah is our newest member of Gecko Press, having joined our marketing team this month. Sarah has fond memories of reading with multiple generations of her family growing up in the 1980s in the UK. Here are some of the classic picture books and 80s bestsellers that raised her. 
When I was young, I had dreams of being a librarian (or an Olympic athlete). Visits to the local town library in the UK with my older brother and Mum were a regular activity in our house and we would head straight for our old favourites and read in the cosy seated story time area.
It is now that I have young children of my own that I realise the huge impact of sharing books with family from a teeny-tiny age. I can close my eyes and hear my mother's special storytelling voice as she read to us. And I hear her in my voice when my daughters and I read together today.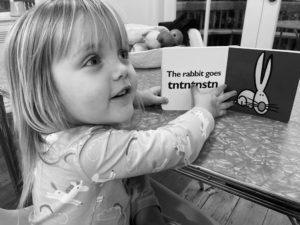 Books and stories have that multi-generational power for me. Because my 93-year-old grandmother now reads to her great-granddaughters, our favourite stories and sayings will stay in the family lexicon for another generation.
---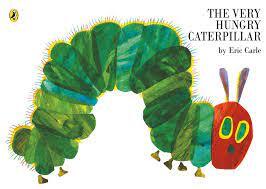 The Very Hungry Caterpillar by Eric Carle
"One cupcake, one slice of Swiss cheese…" I can still recite what that greedy caterpillar ate on Saturday. We read this over and over together.

No matter how many times you reach the story's 'finale', you experience such joy at seeing that big beautiful butterfly spread across the pages.

Mr Jelly by Roger Hargreaves
"Oh calamity, it's the end of the world!" Mr Jelly exclaims! I loved these characters – Mr Jelly I found particularly intriguing as he was scared of anything and everything.

All the Mr Men stories contained the same reassuring components: a character flaw that is challenged and then resolved, a talking worm, a wizard or giant and the words "as fast as his little legs could carry him". Very British and quite silly!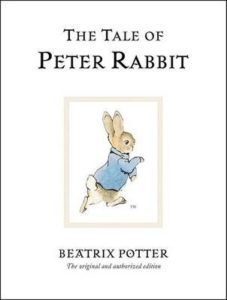 The Tale of Peter Rabbit by Beatrix Potter
We would frequently bring home Peter Rabbit, Jemima Puddle-Duck or Squirrel Nutkin from the library.
Peter is mischievous and naughty and interestingly I don't recall much of the stories, but can vividly recall the iconic beautiful drawings that help tell the tale of the little woodland animals so very well.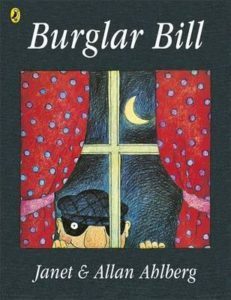 Burglar Bill by Janet & Allan Ahlberg
Before I could read to myself, I would demand this 'naughty' picture book on repeat. I loved hearing Burglar Bill's funny, old-fashioned words and the baby's 'Boglar Boll'. The well-meaning burglar (who accidentally steals a baby) ultimately turns his life around and meets the woman of his dreams.
I knew Bill's story was naughty (including Janet Ahlberg's cheeky illustration of a baby's bottom), and I think that was what pulled me back time and time again – but seeing him return everything that he stole was immensely satisfying and a lot of fun.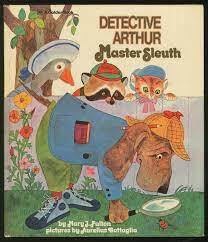 Detective Arthur: Master Sleuth by Mary Fulton
This picture book mystery was one of my favourites – I'd feel a sense of purpose and achievement at solving the problem on every read.
Arthur is a Sherlock Holmes figure and the illustrations feel very much like the style of Richard Scarry.
I think this is responsible for my love of whodunnit mysteries today.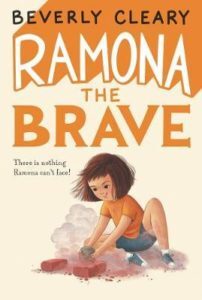 Ramona the Brave by Beverly Cleary
The Ramona series was one of my first forays into reading alone.
Ramona was sparky, smart and sweet and seemed to me to understand everything about what it was like to be a 6-year-old girl.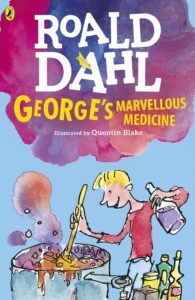 George's Marvellous Medicine by Roald Dahl
Because I had such a lovely, kind grandma growing up, I could recognise the outlandishly comic side of George's mean one! When Grandma takes the medicine and busts her way through the roof – it cracks me up still today.
I grew up in Britain during the 1980s when Dahl published many of his big hits and my brother and I would eagerly await a copy of his new books from our primary school book club.
Watership Down by Richard Adam
I was a bunny-obsessed 10-year-old when I read this classic fantasy novel – a band of loveable rabbits, their adventures and fight for survival.
Adams' writing introduced me to a dark danger that I'd never read in a novel before and it is still one of my favourite nostalgic reads. It was also the first book to make me cry.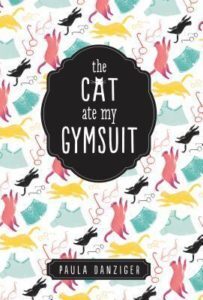 The Cat Ate My Gymsuit by Paula Danziger
My first 'grown-up' novel that I read as a teen and I can still remember feeling proud to have reached such a moment. It meant so much to me then.
The humorous title gives nothing away about the mature issues dealt with in the story and I think it showed me the power of books to introduce me to wider topics. I would love to go back and read this to see whether it has stood the test of time for my daughter's generation.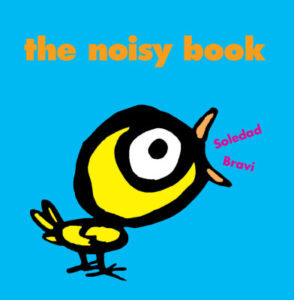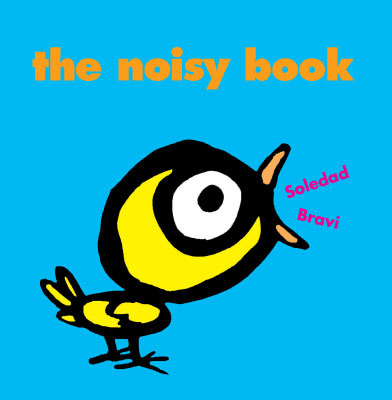 The Noisy Book by Soledad Bravi
This is one of the wonderful Gecko Press books that have raised my two daughters and their friends. I buy it for anyone I know who is having a baby! Our copy has endured a lot of love over the years and it has stood up so well to each toddler that has enjoyed it.

"Power socket says no!" has entered the family health and safety lexicon and, unfortunately, my girls are still on the fence when it comes to the "yuck, yum" of spinach!
---
Do you want to hear more from Gecko Press? Every month we send out a newsletter with all of our latest blog articles, book lists, activity sheets, and sometimes a competition too! Sign up to our mailing list here.