Early October brings Bookshop Days so we asked booksellers around Aotearoa to share a book that was special to them growing up, a book that raised them. Sometimes, when you're surrounded by so many good books, it's hard to pick just one.
---
Jenna at

Time Out

, Auckland
Where the Wild Things Are by Maurice Sendak
I love the grumpy child characters of Maurice Sendak – this is my copy from when I was a wee Dunedin kid in the 80s. My other favourite of his is In the Night Kitchen.
Melissa at

Vic Books

, Wellington
Giraffes Can't Dance by Giles Andreae
A book my mum read to me over and over and then I read to myself, there is something so comforting about flicking through the pages again.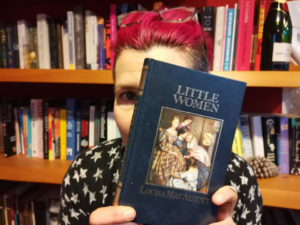 Little Women by Louisa May Alcott
When I was 10 or 11 years old, my Mum bought me Little Women for Christmas and I was immediately sucked into snowfall, the tragedy of Jo's haircut, teenage anger, dreams and sacrifice.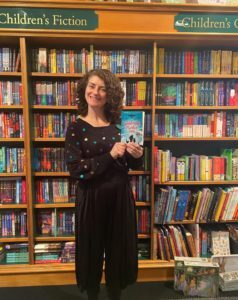 Charlotte at

UBS

, Otago
Goodnight Mister Tom by Michelle Magorian
I read this book when I was about 10 and I think it was the first book I'd read that really dealt with bigger issues like death and war. It's really stuck with me across the years.
Anne of Green Gables by L. M. Montgomery
If I had to choose one fictional character whom I identify with most, it would be Anne Shirley Cuthbert. Since reading this book as a child I have always aspired to be as imaginative, romantic and feisty as Anne – and I think I've succeeded!
St Clare's by Enid Blyton
Aesop's Fables by Aesop
Five Children and It by Edith Nesbit
I couldn't pick just one. The classics never go out of style – I can revisit these adventures time and time again!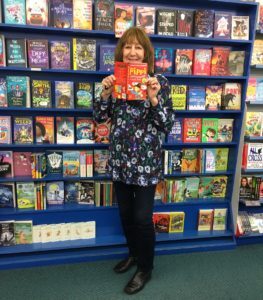 Pippi Longstocking in the South Seas by Astrid Lindgren
Pippi Longstocking is just as wonderfully eccentric and unconventional today as she was when Astrid Lindgren's stories were first published in the 1940s. It's a joy to still be able to sell a book that I loved as a child over 50 years ago.
A true classic that has perfectly stood the test of time.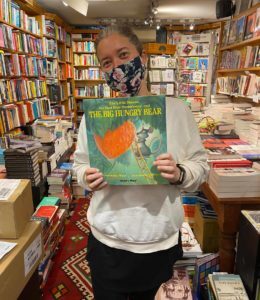 Katie at

Time Out

, Auckland
The Little Mouse, The Red Ripe Strawberry and the Big Hungry Bear by Don Wood
This was my repeat library borrow, I always asked for it but no one ever bought it for me. I now buy this for every new baby I know.
The Wee Free Men by Terry Pratchett
My grandpa got me onto Terry Pratchett and the first person I met in Discworld was Tiffany Aching, who is strong and sensible and a bit stubborn like all good witches. I love her.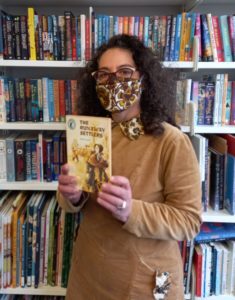 The Runaway Settlers by Elsie Locke
A gift from my book-giving aunt, this story of a pioneer family making a new life for themselves in Te Wai Pounamu captivated me and I re-read it many times. Later, finding out that Elsie Locke was a socialist and an activist, has made it doubly wonderful.
---
Want to hear more from Gecko Press? Every month we send out a newsletter with all of our latest blog articles, activity sheets, and sometimes a competition too! Sign up to our mailing list here.