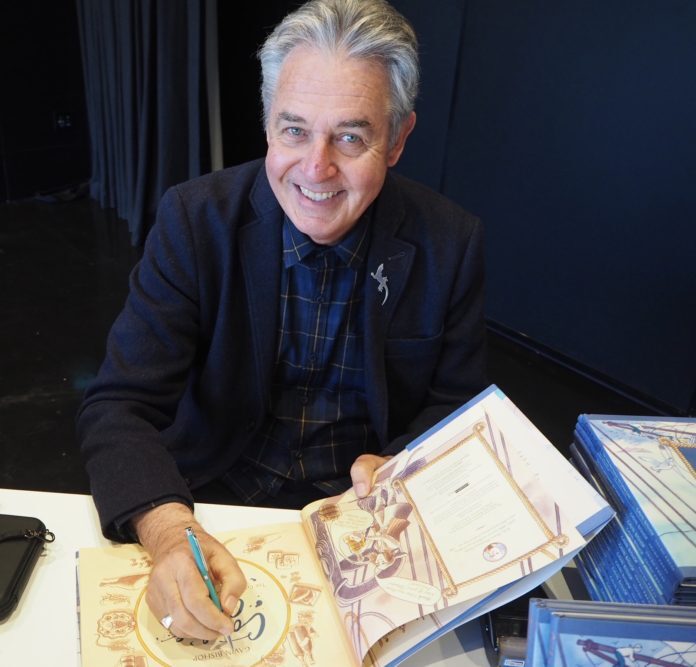 2019 will be the 250th anniversary of the visit of the H.M. Endeavour to Aotearoa New Zealand and Bishop's book offers a fresh perspective on their journey.
A large audience heard how Bishop spent several years researching for the book, which he says he really enjoyed, but was overwhelmed by the information he found. His challenge was how to find his own unique angle on the Endeavour story. As he looked through the names of the crew on the boat and their occupations, he began to wonder about the lesser-known members on board and was particularly struck by their curiously one-handed cook, John Thompson.
Gavin Bishop told us how he came across the cook of the Endeavour:
"I came across a list of people who were on the Endeavour: their names were listed. They were given a chef with one leg before they set sail, and James Cook, who was only lieutenant at the time, sent him back and said, 'We're not taking him, he'd be absolutely hopeless on the rough sea.' So they took him back and sent instead a cook with one hand. Well James Cook was particularly pissed off by that. He said, 'I don't want him either.' They said sorry, like it or not, you've got him for the whole voyage. Cook had to take him. I tried to find out something about this particular guy, but there's absolutely nothing. Some books suggested he might have been Scottish. No book told me how old he was, or what he'd done previously. He had one hand and that's all I could find. I looked through some of Cook's journals to see if he was mentioned. He wasn't mentioned in any of them. Even when the poor guy dies, he's not even mentioned! Joseph Banks was one of the only people to compliment this poor guy on his cooking."
That was the beginning of Cook's Cook!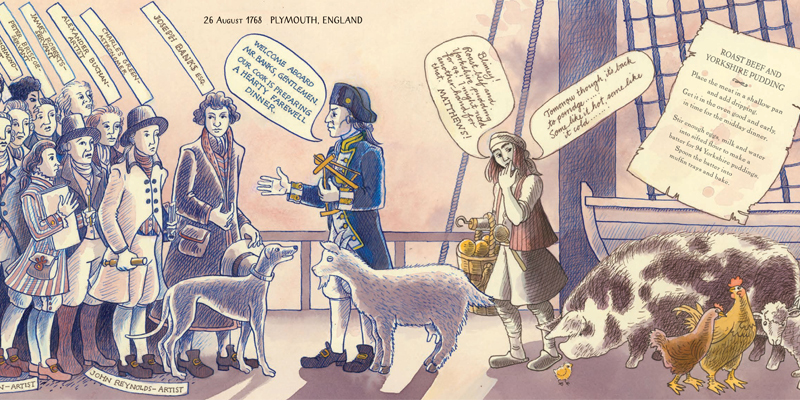 More info on Cook's Cook here.