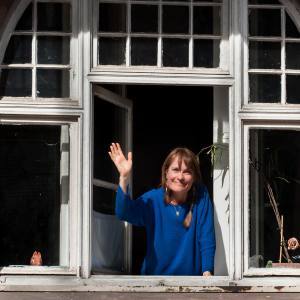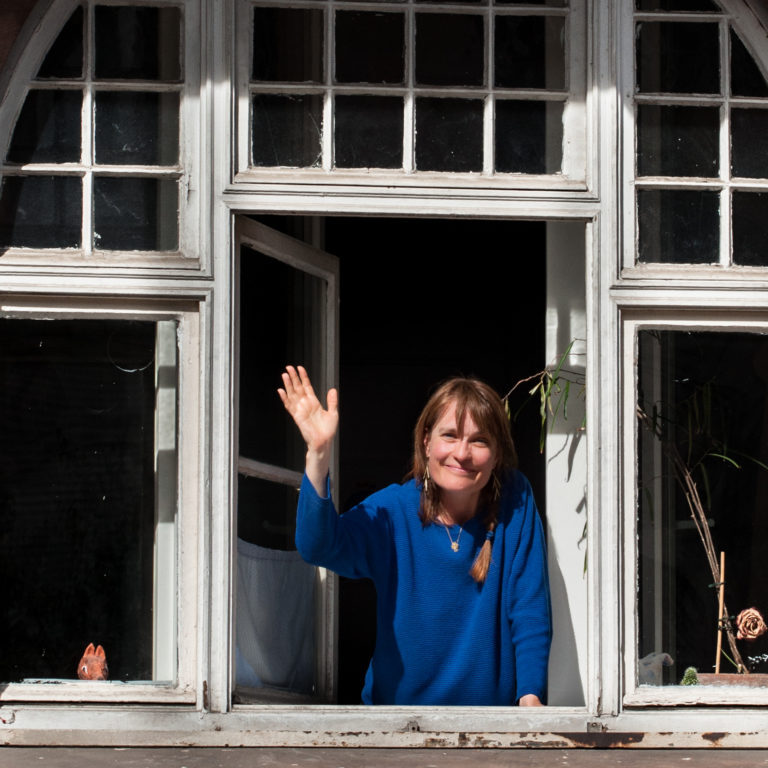 Clotilde Perrin is the inventor of magnificently creepy lift-the-flaps books Inside the Villains and The House of Madame M.
She took over the Gecko Press Instagram account on Wednesday 22nd April to give us a closer look inside her studio, her process and took us into the deliciously ghoulish house of Madame M…
---
I work in a little studio in Strasbourg. During this hard period, I continue to go to my studio by bike. I drink a short black before starting work.
The House of Madame M and Inside the Villains show my interest in monsters and frightening things. I remember scary images from my childhood and how I loved to look at them again and again. They grabbed me – as if by looking I could tame them. As a genre, I think horror can turn dark truths into something beautiful so we can accept them.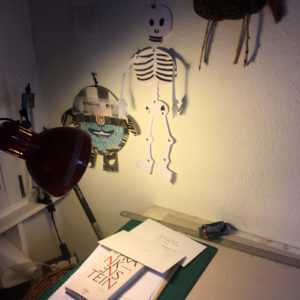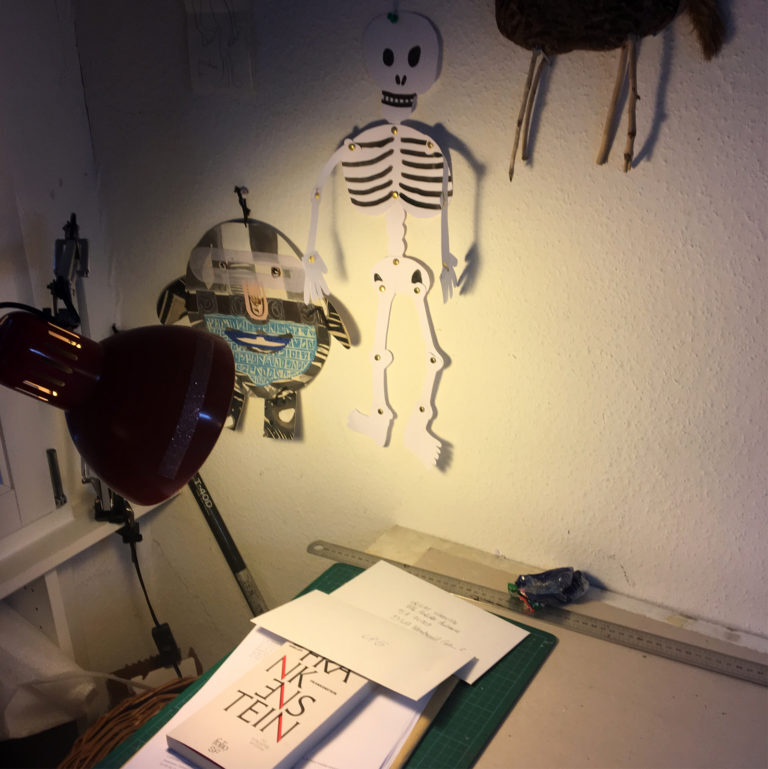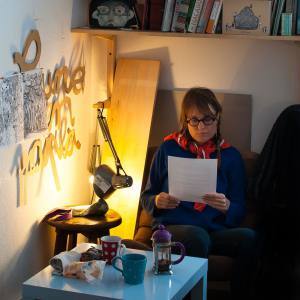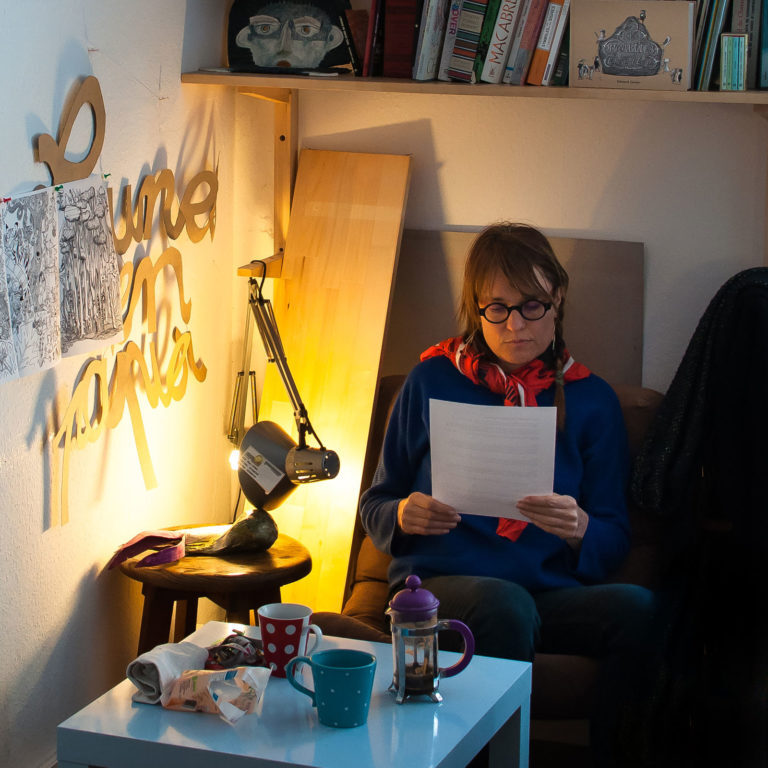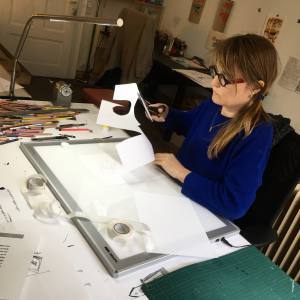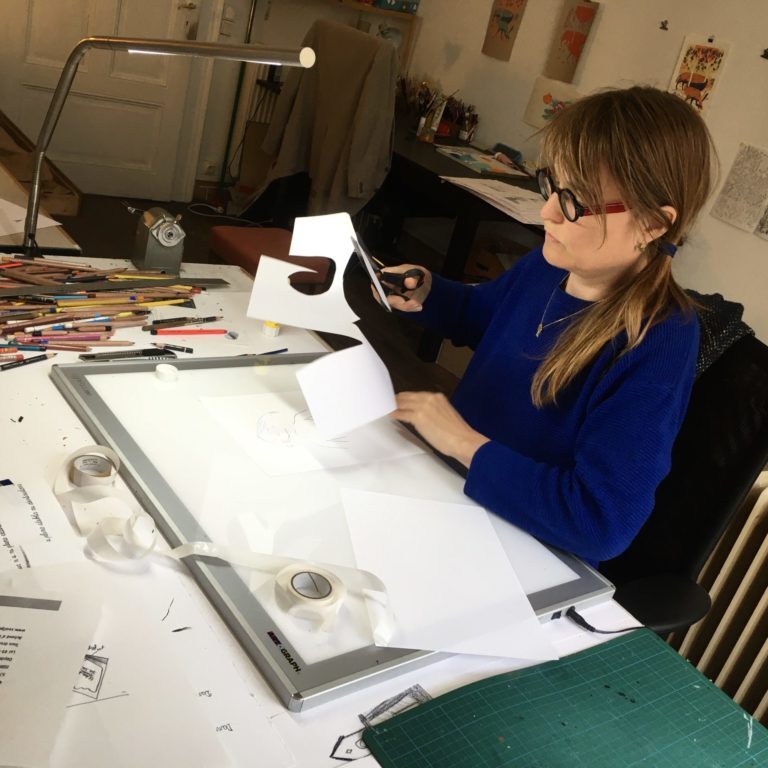 When I plan a book, I have to feel free, I don't give myself any constraints. I research a lot, I write a lot, make small sketches.
Then I start to cut, paste, tape, put in the trash, draw, cut again, paste again and again, until I have something that feels right.
I write a lot of notes over and over, and the notes in my notebook feed me. My only goals are to be clear, funny, clever, mischievous, and finally, that the book awakens something I would have liked when I was little.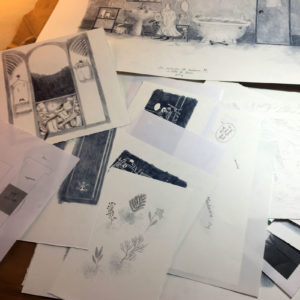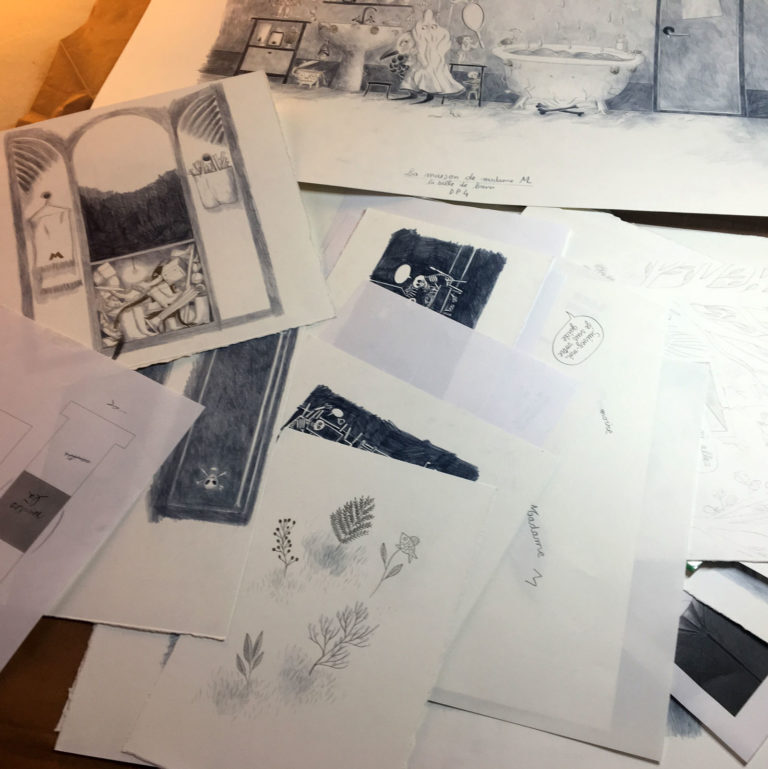 This is how I draw the creature from The House of Madame M.
Please draw one too and post your picture on social media with the hashtag #creaturehouseofmadamem
Before I start a book, I put myself in the shoes of my reader and picture myself reading it, watching it. I visualize the book in my hands as an object. A book is alive because these pages move, its paper gives it character. I am looking for what emotion, what feelings I would like to experience. .
With my lift-the-flap books the paper shutters must be wide, but there must also be more intimate (objects in pockets, small windows, like little secrets). It's as if I put on a show for my readers, where they open the object and feel caught up in what is going on inside. As if I say to them: "Come with me…"
I use paper, glue, scotch tape, scissors, a black pencil for the shadows, a mechanical pencil to make the fine and precise lines, a little ink for the vegetation, and my computer for the colours.
After the freedom of working with paper, constraint comes when I present my model to my editor. We see together what is possible and the cost of its manufacturing. There, I have to make choices, give up certain discoveries, but a paper engineer often helps at that time.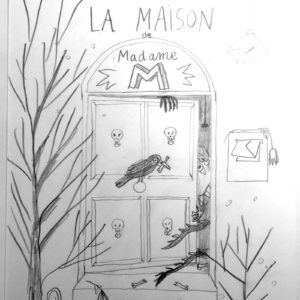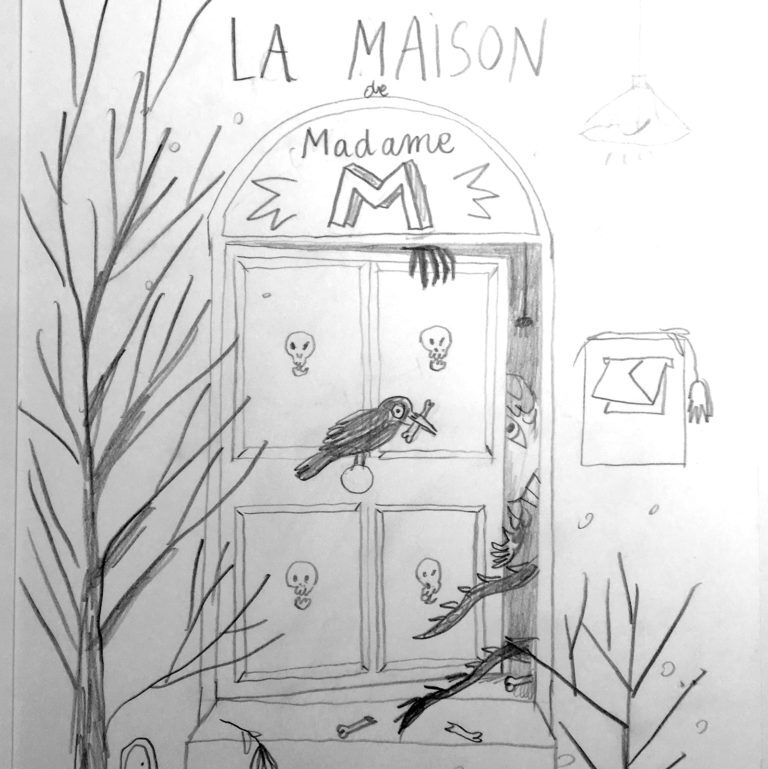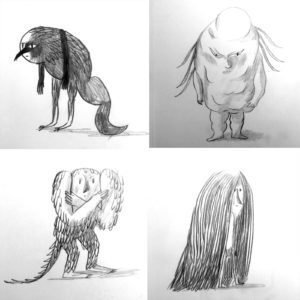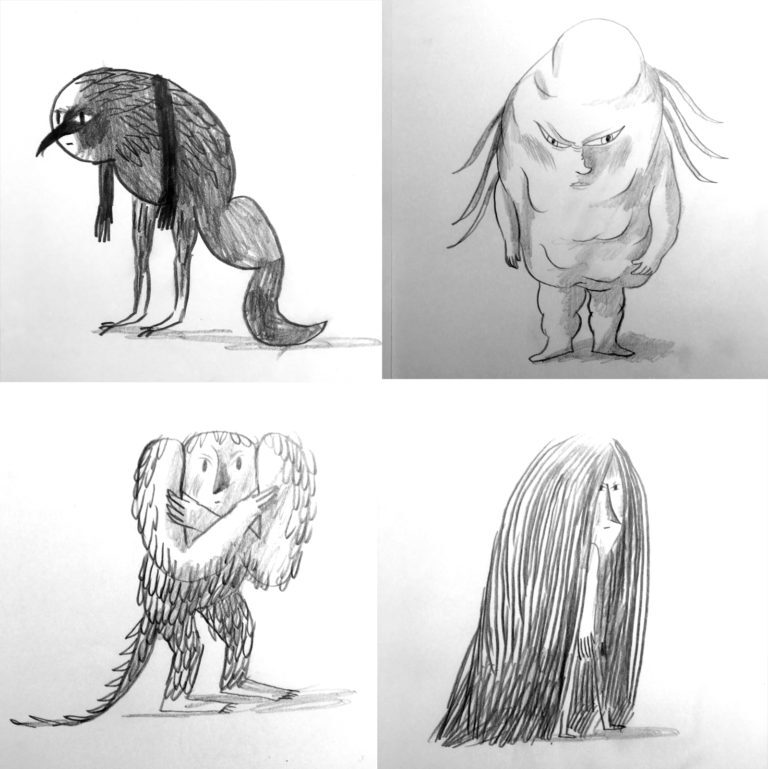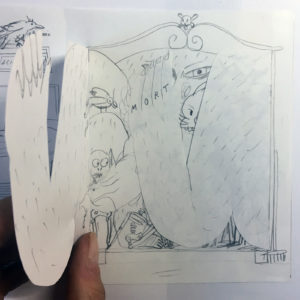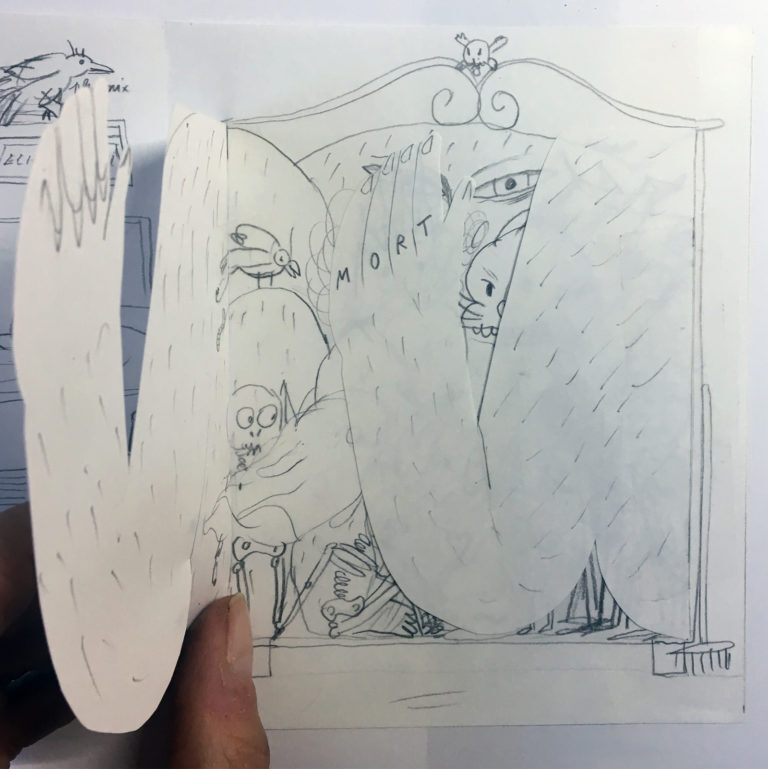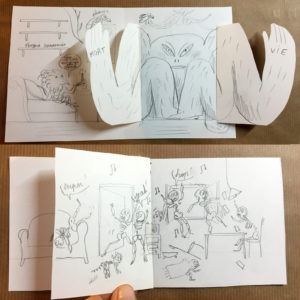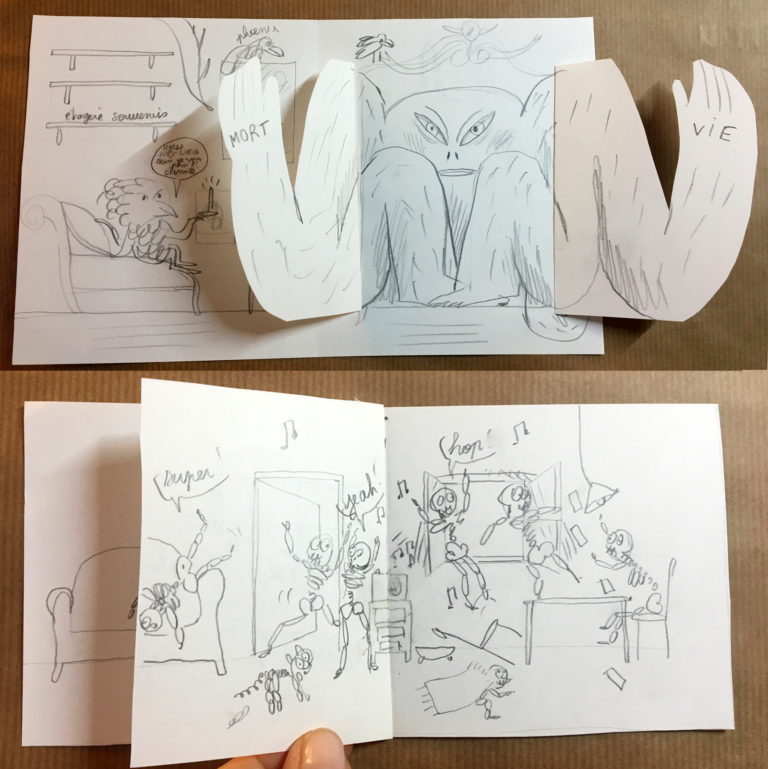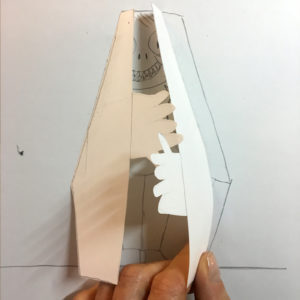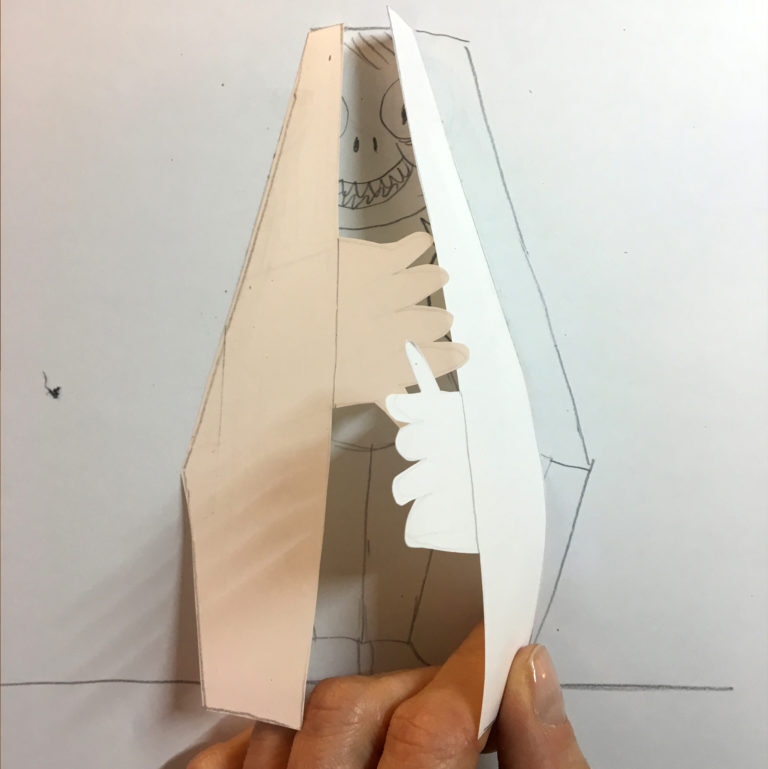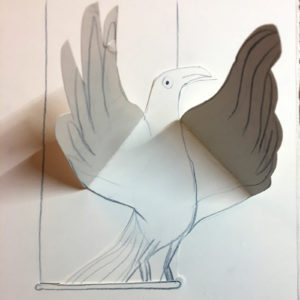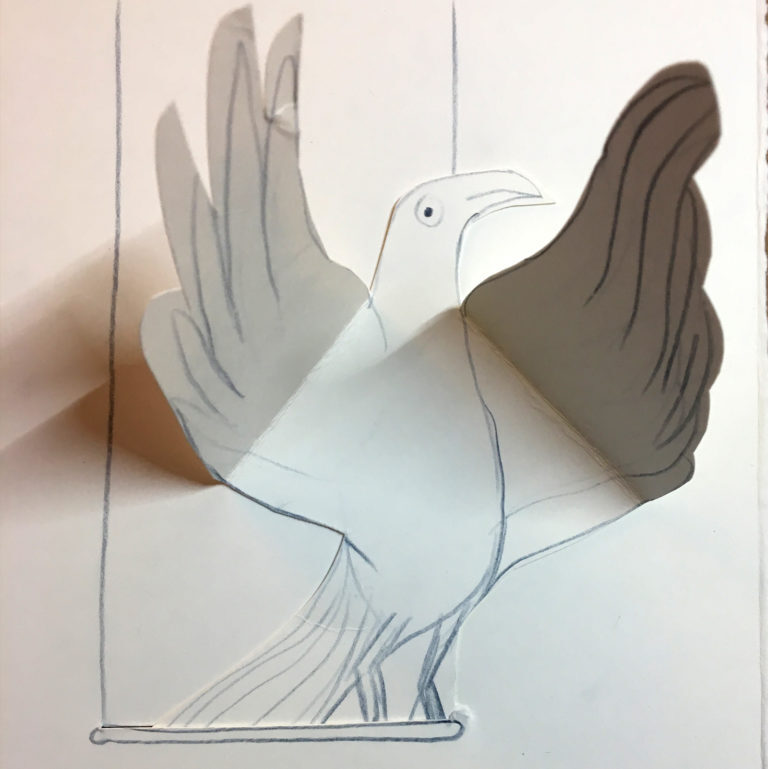 I did all the handwriting for the English edition of The House of Madame M when I was on tour in New Zealand in 2019. We had fun times!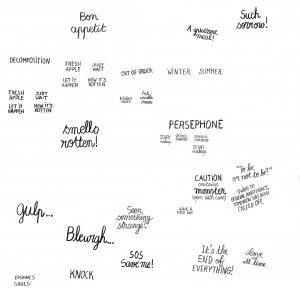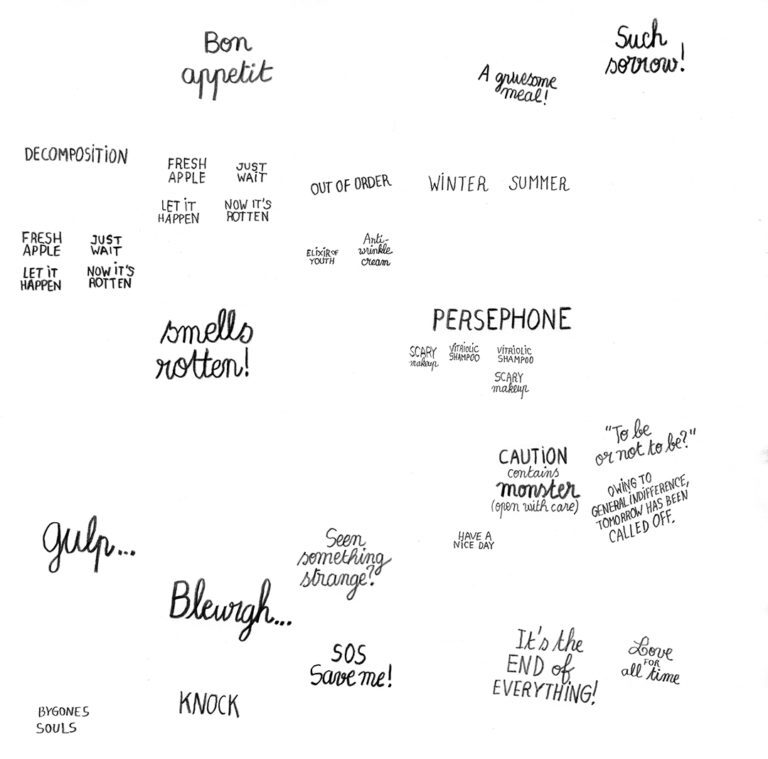 I enjoyed making my own 'vanitas' in The House of Madame M – this is a type of still life that collects objects symbolising death and the transience of life. .
When we speak of death, we also automatically speak of life. And if we laugh at it, that's perfect!
Now, let me show you inside Madame M's kitchen…
Don't be afraid to go to sleep tonight!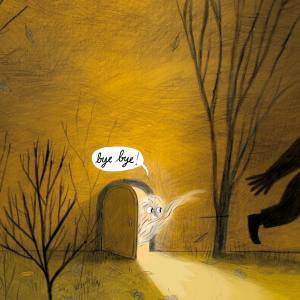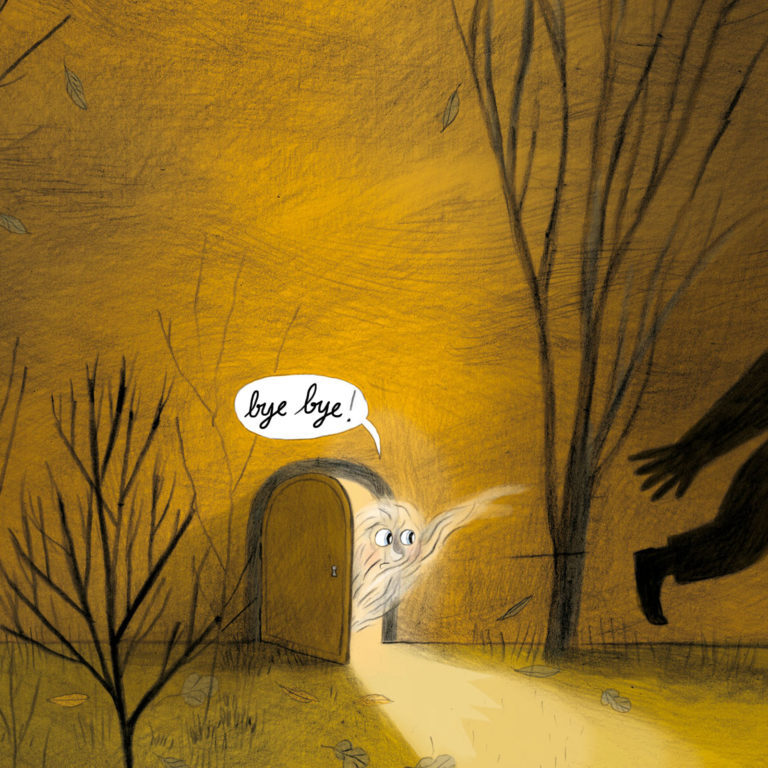 Thank you, dear Clotilde, for taking over our Instagram account and sharing your day with us and our followers.
---
Clotilde's creepy lift-the-flaps books Inside the Villains and The House of Madame M are available where all good books are sold and on our website.
Follow Gecko Press on Instagram for more author and illustrator takeovers, previews of our upcoming and new titles, and lots of Gecko Press fun.