Gecko Press
and the Curiously Good Book Club are excited to take part in
Wellington On a Plate
… Join us in Featherston for a lunch with author and illustrator Gavin Bishop and his Cook(s) to celebrate the 250th anniversary of the Endeavour's journey!
Gavin Bishop will speak about food and life aboard the Endeavour: from Pease Pudding to Goose Pie and Shark Steaks, and how a resourceful cook fed a shipful of hungry sailors on their extraordinary adventure.
He will tell you fascinating stories of the explorers including Captain Cook and botanist Joseph Banks, their life on board the ship, the places they visited and the people they met, and especially what they ate.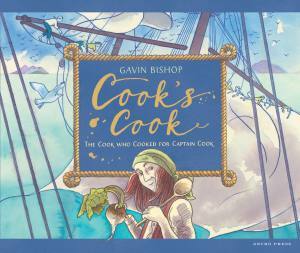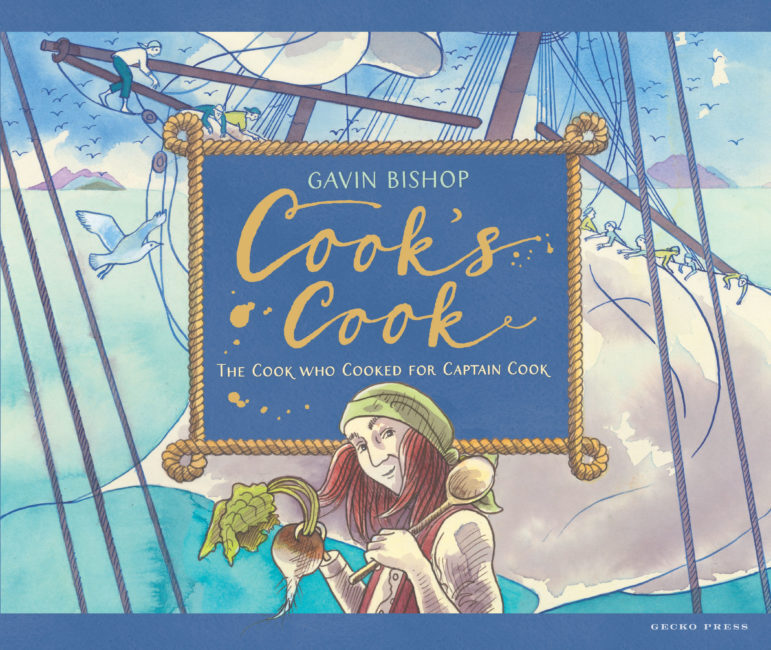 His talk comes with a three-course meal inspired by the one-handed cook who fed everyone aboard HMS Endeavour – delicious cuisine designed to ward off scurvy and keep the crew healthy.
Friday 10 August from 11.30am to 2.30pm at The Country Cooking School – book your ticket here.
Cook's Cook: The Cook who Cooked for Captain Cook (release October 2018 – preorder the book now at geckopress.com).
Gavin Bishop tells us about his work and the cook in this video: