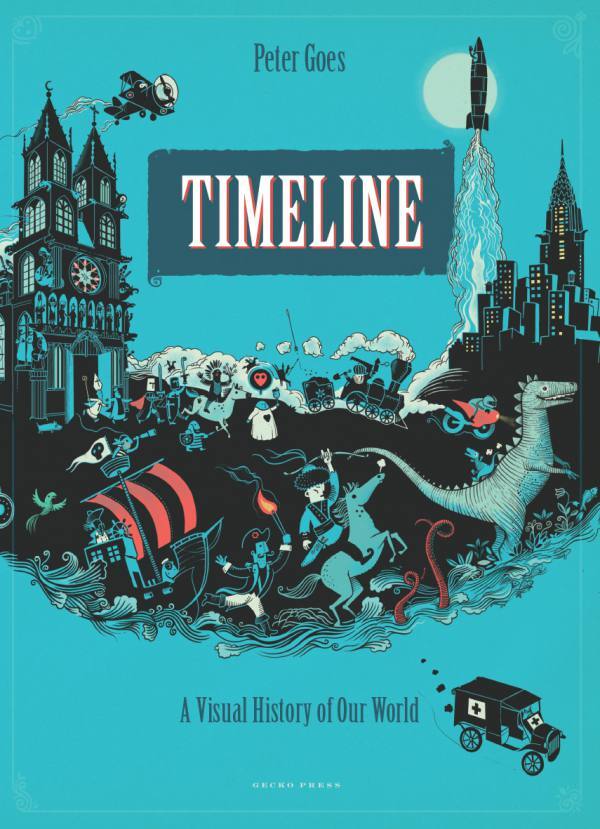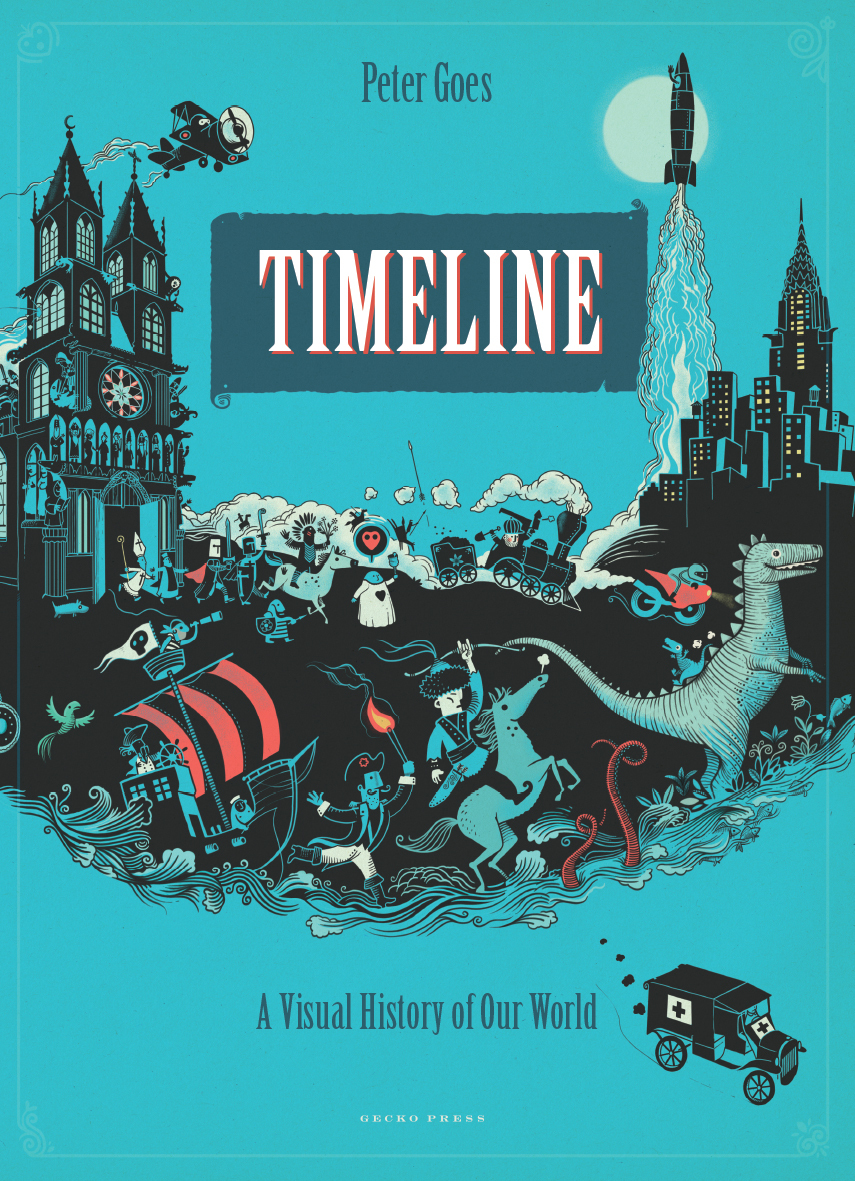 Perfectly lives up to Gecko Press's avowed championing of work 'rich in language and illustration'
Timeline
From the Big Bang to the present day, illustrated scenes tell the history of our planet in one continuous story.
Written by Peter Goes
Translated by Bill Nagelkerke
---

Description

Timeline is a trip through time, past dinosaurs, Vikings, Aztecs and spaceships. It looks at wars and disasters; introduces artists, explorers and leaders; shows us living in castles, yurts and skyscrapers. And it does not neglect the imagination—here too are dragons, mythical figures and TV characters, alongside world-changing inventions borne from the imaginations of scientists and explorers. Each scene puts global events in perspective, in space and time.

A perfect introduction to history for young and old, this illustrated journey through our world's culture and events travels from the Big Bang to the iPod and into the future.

---

Book Details

Country of Origin
Belgium
Reader Age
5-7 year
Book Size
37 × 27 cm
37 × 27 cm
ISBN
Timeline
9781776570690

---

Do you love curiously good books for children?
Join our newsletter
Be first to discover new books, receive our latest blog articles, and enter exclusive competitions