by Rachel Lawson, Publisher at Gecko Press
I've been reading a lot of lists in the past few weeks, which got me thinking about my own small bests of this year at the Gecko Press production desk. Every book is a careful process of translation, editing, design, layout, proofreading and printing — with small and big decisions from all of those involved and at every stage that change how the book will be for its readers. Here are ten decisions that I'll remember from the year we've had.
Best vocabulary stretch word: feculent
"Here comes a nasty hairball with frightful fur and feculent feet"
Gotcha! by Clotilde Perrin, translated by Daniel Hahn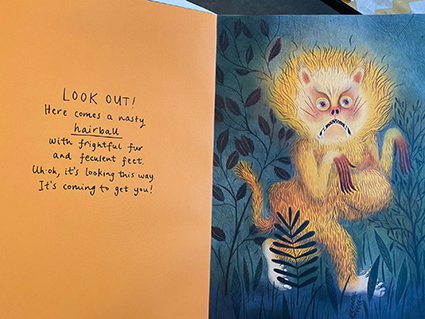 Best back cover flap
"Those who travel change. You've become a different chicken."
Duck's Backyard by Ulrich Hub and Jörg Mühle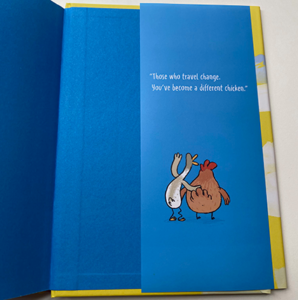 Best stand-alone sentence
"Luckily, Arnold had a built-in snorkel."
Elephant Island by Leo Timmers, text by James Brown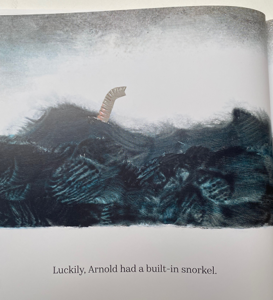 Best use of gentle colour to lift a title page
The Tale of the Tiny Man by Barbro Lindgren and Eva Eriksson, layout by Katrina Duncan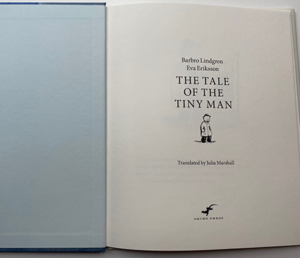 Best use of Latin in a picture book
"We're doomed, Ms. Whisk, it's finis diem. And what's worse, he's eaten Liam!"
The Grizzled Grist Does Not Exist! by Juliette MacIver and Sarah Davis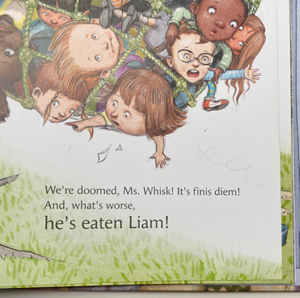 Most satisfying typographical use of an awkward space
A Perfect Wonderful Day with Friends by Philip Waechter, where our title had two additional polysyllabic
words to arrange in the same space as the original German, design by Katrina Duncan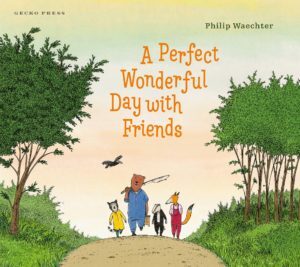 Best solution to a description of an unwelcome baby brother that we couldn't translate literally
"He's just a lumpy little potato!"
Free Kid to Good Home by Hiroshi Ito, translated by Cathy Hirano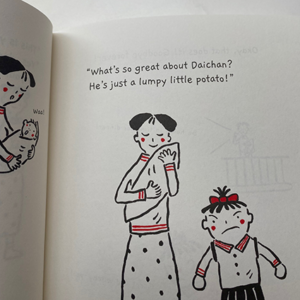 Experimental new cover finish
Pearl foil on The Ape Star by Frida Nilsson—although the 'best' label belongs to
designer Vida Kelly's lipstick spine, which actually made the difference.
Best bookmark printed alongside the cover
"This book belongs to __________. Sneak-read at your own risk."
The Secrets of Cricket Karlsson by Kristina Sigunsdotter and Ester Eriksson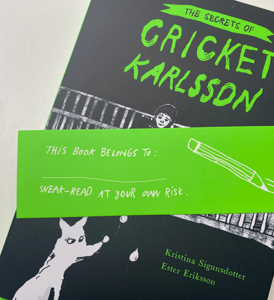 Best switch of illustration from the first to the final page of the book
"Taku hoa pūmau / My best friend" from E Hoa and Friend by Gavin Bishop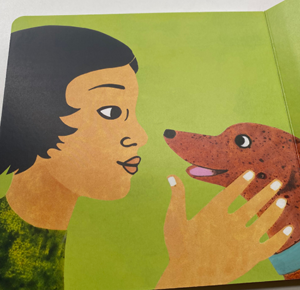 Inspired by Travis Jonker's 2022 Children's Lit: The Year in Miscellanea