On a recent visit to London, our marketing manager Sarah Rennie called in on Tales on Moon Lane, a beautiful children's bookshop in Herne Hill, London. We always enjoy talking with booksellers who support Gecko Press, and of course Sarah left with a healthy swag of souvenirs for family back home. With the release of Free Kid to Good Home this month, we asked Tales on Moon Lane for a list of their favourite books that feature sibling rivalry. Thank you, Georgie and Leah!
---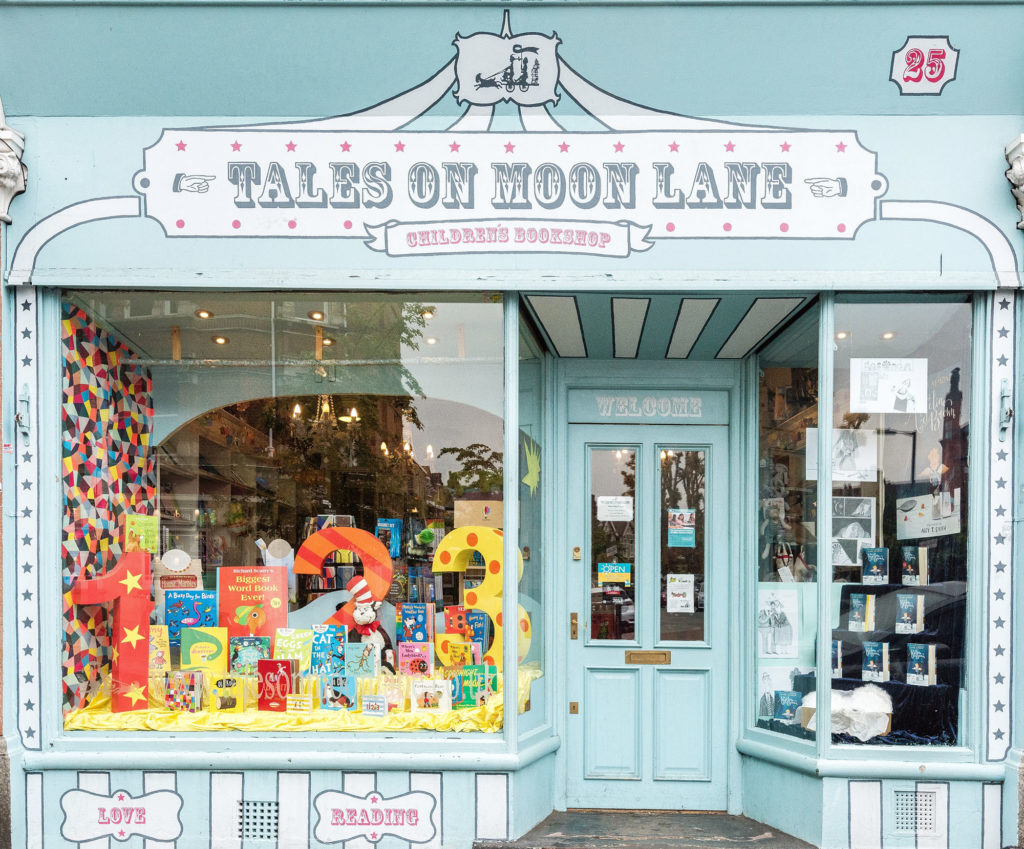 Sibling relationships can be full of fun and complexity, which is why we always love when they take centre stage in a book. There are also so many different kinds of families and siblings from brothers and sisters to half siblings and step siblings. It was really hard to choose this list with so many fantastic books out there, but these are just a few of our favourites.
We're Going to Find the Monster by Malorie Blackman, illustrated by Dapo Adeola
In this fantastic picture book a brother and sister, Eddie and Charlie, make a perilous journey across shimmering oceans, towering mountains and deep dark jungles in search of a monster. We love the interplay between text and illustration here as the images gradually reveal that Charlie and Eddie are really trekking through their house to wake up their older brother, Marcus. This book is a wonderful depiction of siblings with a larger age gap having fun together.
Double Trouble for Anna Hibiscus by Atinuke, illustrated by Lauren Tobia
A new baby brother or sister can be so exciting but they're also a lot of work! Anna Hibiscus is in for more than she expected when her twin brothers are born. Two baby brothers mean double the trouble, and poor Anna Hibiscus is left feeling like no one has time for her. With reassurance from her mum and dad, she realises that she and her new brothers are surrounded by so many people who love them. This is a fantastic book about family and adjusting to being a big sister.
The Uncommoners by Jennifer Bell, illustrated by Karl James Mountford
This is a magical adventure full of twists and turns with an amazing brother and sister at the centre of the story. While Ivy and Seb's grandmother is in hospital after an accident, they discover the secret underground world of Lundinor. Nothing is what it seems in Lundinor and the most ordinary object can turn out to be full of powerful magic. Ivy and Seb's relationship is full of all the love and bickering you find between most brothers and sisters. Though they argue at times, they would do anything to help each other.
My Brother Is a Superhero by David Solomons
Sibling rivalry gets a superhero twist in this brilliantly funny middle grade book. Luke is a devoted comic book fan, and if he hadn't needed a wee, he could've become a real life superhero. Instead, it's his geeky older brother, Zack, who gets super powers and then has to save the universe. It seems that Zack has everything Luke ever wanted, until he is suddenly kidnapped by his arch nemesis. Then it's up to Luke to be the hero and save his brother.
Sister to a Star by Eloise Smith
Being a twin can be tricky and this couldn't be more true for Evie and Tallulah. Evie is a talented fencer and Tallulah is becoming a movie star. When they make the move to Hollywood, the limelight seems to belong to Tallulah, but when Evie uses her fencing skills on the film set, suddenly all eyes are on her. Evie is enjoying her time in the spotlight when suddenly Tallulah is kidnapped. This is a totally gripping page turner with a glamorous setting and twist you won't see coming.
My Brother Ben by Peter Carnavas
Luke and his brother Ben couldn't be more different. Luke is quiet and cautious but Ben is confident and always makes Luke feel like everything will be okay. They spend their summers on the banks of Cabbage Tree Creek, swimming, fishing and dreaming of owning their own boat.  But this is the last summer before Ben starts high school and Luke can't help feeling like he's being left behind. Packed with detailed descriptions of Australian wildlife, this is a beautifully written book about brotherly love and the tension that comes with growing up.
Clap When You Land by Elizabeth Acevedo
This lyrical verse novel tells the story of two sisters living separate lives who are suddenly bonded by loss. Camino lives in the Dominican Republic. Yahaira lives in New York. They have no idea they have the same father, but when he dies in a plane crash they are left to reckon with the loss, the revelation that they are sisters and the fact that their father was not a perfect man. Carefully portraying the complexities of family relationships, this is a heartfelt story that is ultimately full of hope.
From the Mixed-Up Files of Mrs Basil E. Frankweiler by E. L. Konigsburg
Claudia has decided to run away. But she's not just running anywhere. She's running away to the Metropolitan Museum of Art in New York City and she's taking her little brother Jamie with her. But just as she and Jamie are settling into their magnificent new home, they get swept up in the mystery of the strange angel statue the museum has bought. Claudia's curiosity leads her to the secretive Mrs Frankweiler, who may hold the answers to more than just the statue's history. This is a captivating book filled with depth and warmth. The clash of Claudia and Jamie's personalities, all the affection and irritation they have for each other, will be familiar to anyone with a sibling.