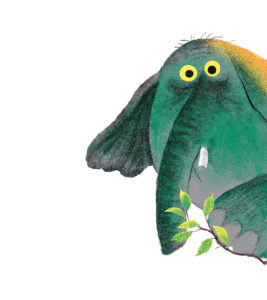 Novels in verse are a bit like graphic novels, in how quickly they can be consumed and in the way you have to join some of the dots yourself. Unleashed from the constraining necessity for straight narrative filler, the author is free to improvise on their instrument in a way that allows words to soar, rendering new shapes and more space for the eye to rest on the page. While this will delight those in search of more sophisticated fare, it is also a bonus for those who find text-dense work difficult to penetrate.
When these books are further translated into graphic novels, richly illustrated, recorded as audios, or printed in dyslexia-friendly formats, the accessibility levels are even broader. I offer a small selection of those I have seen resonate widely … the must-reads (only coincidentally in verse) that I press into the hands of any child or teen a little lost in the search for their 'what shall I read next?' journey.
---
Love That Dog
and
Hate That Cat
by Sharon Creech
Love That Dog follows the journey of Jack, a reluctant writer who has something important to say, as his teacher – the gorgeous Miss Stretchberry – entices the words from him. There will be tears, and the potential for a love of poetry to be instilled for life. The book has the added bonus of introducing readers to classic poems including 'The Red Wheelbarrow' by William Carlos Williams, Robert Frost's 'Stopping by Woods on a Snowy Evening' and 'The Pasture' and Walter Dean Myers'  'Love That Boy' (which inspires the title poem Jack eventually writes).
Hate That Cat is a welcome sequel with more lessons in affection and poetry in store for our budding poet.
Love That Dog is available in audio and dyslexia-friendly editions.
Long Way Down by Jason Reynolds
This multi-award winning, #1 New York Times bestseller follows 15-year-old Will as he takes a gun and sets out, via a 60-second elevator trip, to avenge his 19-year-old brother's murder. But it's a long way down, populated by ghosts at every floor, filling a story tough enough to engage even the most hardened 'not-a-reader'.
Long Way Down is also available as a graphic novel with illustrations by Danica Novgorodoff.
The Crossover, Booked and Rebound by Kwame Alexander
Kwame Alexander is my main man when it comes to putting books in the hands of ambivalent readers. Newbery Medal-winning The Crossover fuses two very different twin brothers' approaches to basketball and life with a hip-hop heartbeat that can't fail to move you. Booked fuses soccer, romance and rap. Rebound is a prequel to The Crossover, introducing the twins' father as a teen basketball hero sliding into all the wrong plays.
The Crossover is also available as a graphic novel with illustrations by Dawud Anyabwile. Booked has a non-fiction 'sequel', The Playbook, further extending the novel's themes. Rebound includes Randy Preston music in the audiobook read by Kwame Alexander.
Solo and Swing by Kwame Alexander and Mary Rand Hess
Being more drawn to music than sports (which goes to show how skilled Kwame is at introducing a reader to unfamiliar territory), Solo is my favourite of Kwame's novels, particularly when taken in audio format, co-delivered by his musical collaborator Randy Preston. This story of a washed-up rock star's son in search of his true identity absolutely pumps. Randy's songs give a jubilant lift to the texts that has the power to stop you in your tracks, and split your heart wide open.
His work also lights up the audio of Swing, where life lessons mix with baseball.
Solo and Swing both have Randy Preston music included in the audiobooks read by Kwame Alexander.
Becoming Muhammad Ali by Kwame Alexander and James Patterson
You're not going to get a more heavy-hitting trio in your library than this combination of megastar authors, and inspirational subject matter, telling the story of the boy who was Cassius Clay.
The Girl who Became a Tree by Joseph Coeho, illustrated by Kate Milner
A heart-wrenching tale of grief and recovery, mixing realism, myth and fantasy, The Girl Who Became a Tree plays out in two very familiar teen landscapes, a girl's phone screen, and her local library. But how safe are either of these refuges for a friendless, horror-loving latchkey kid?
This is a book to fall headfirst into … and feel the fear. Irresisisitibly thrilling, and superbly illustrated, it's a brilliant meld of realist and otherworldly drama.
---
The Gecko Press monthly newsletter has all of our latest blog articles, news, competitions and more. Sign up to our mailing list here.