Dr Mal Thompson is the journal convenor for the Forum NZ, a literacy-focused journal that the Otago Literacy Association is responsible for. Mal has held many roles including with the University of Otago Education College, secondary school English teacher, PhDPresident of OLA, and also a trustee on Ignition Children's Festival.
This is her list of 36 popular books for 8–10 year olds.
---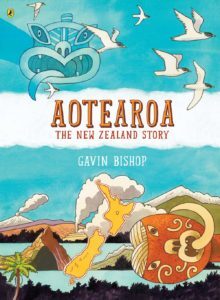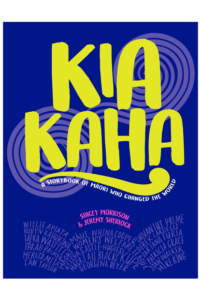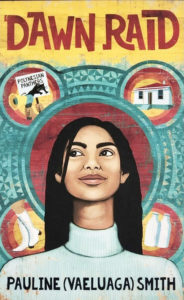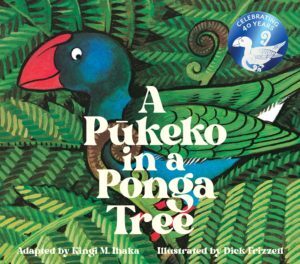 Gavin Bishop: Aotearoa: The New Zealand Story
The story of New Zealand through a richly illustrated history: a book that tells you all you need to know about Aotearoa and will fill in hours for the reader.
Stacey Morrison & Jeremy Sherlock: Kia Kaha: A Storybook of Māori Who Changed The World
A special book for young people in Aotearoa: read true stories of outstanding Māori who have incredible things. It targets young people and gives hope for the future.
Pauline Smith: Dawn Raid
Told from the perspective of 13-year-old Sofia Savea, who lives in Cannon's Creek, Porirua, the book focuses on the 'Dawn Raids' through the eyes of a typical Samoan family. It is interesting to read of the support from the community after the raid – legal advice and the role of the Polynesian Panthers. Well worth reading about an era dominated by political protest.
Kingi M. Ihaka, Dick Frizzell: A Pūkeko in a Ponga Tree
An Aotearoa twist on the 12 Days of Christmas, with pūkeko, ponga trees, kumara, kete, grubs, fat pigs, poi and pūhā …and the artwork is worth looking at. This is a celebration of 40 years since the first edition.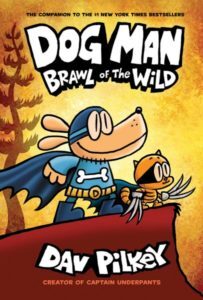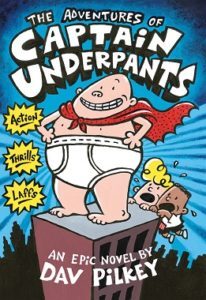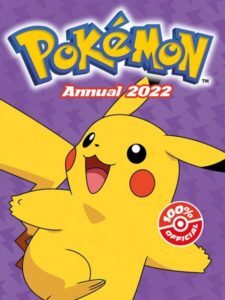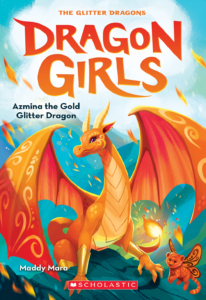 Dav Pilkey: The Adventures of Captain Underpants
This is a hilarious adventure with George and Harold as they try to trick their strict principal Mr. Krupp, but their trick ends up backfiring on them! An entertaining read, especially for any reluctant readers. Other titles include: Dog Man and Brawl of the Wild
Pokemon Annual 2022
Packed with stories, activities, Pokémon stats and games for fans of all ages
Maddy Mara: Dragon Girls series
The books are about 3 dragon girls. Kids can find themselves in this series. Each book has a different character with different personalities that you can follow on the journey into the Magic Forest. Lots of adventure and magic.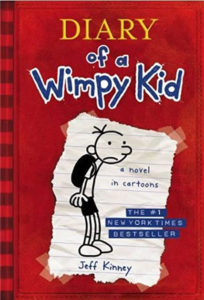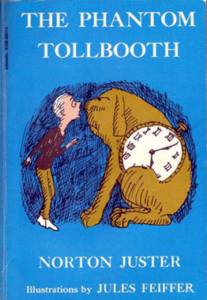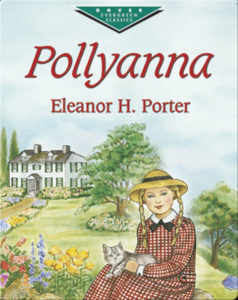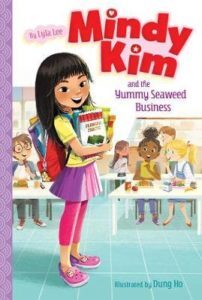 Jeff Kinney: Diary of a Wimpy Kid: Book 1
This is about a boy called Greg who has adventures with really funny consequences – his family are funny too. He fills in a journal, not a diary! It really is a funny book.
Norton Juster: The Phantom Tollbooth
This is a great book to read – Milo's adventures help him to see there is fun in learning. Full of clever plays on words and puns, such as Tock the 'watchdog'. A wonderful trip into a fantasy world.
Eleanor H. Porter: Pollyanna
Even though Pollyanna has been through so much hardship and heartache in her young life, she is always cheerful and brings joy to the townsfolk who come to adore her. A good read!
Mindy Kim: The Yummy Seaweed Business
Mindy Kim, a seven-year-old Korean-American girl moves from California to Florida, the only Asian in her school. When she discovers that people want her seaweed snacks, she starts a seaweed trading ring and learns what it means to make new friends.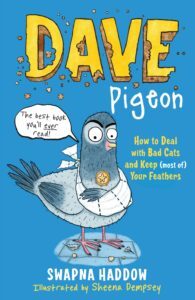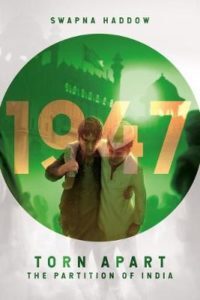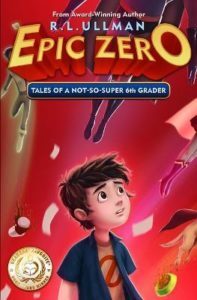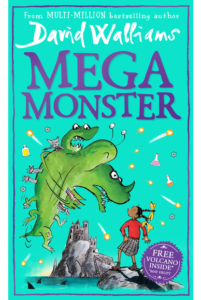 Swapna Haddow: Dave Pidgeon books and Torn Apart
Enjoyable reading for 6+ readers trying chapter books. Fantastically funny with two Pigeons – Dave and his trusty friend Skipper and a cat they are trying to defeat! Lots of laughs here.
Torn Apart is an account of the Partition of India in 1947, when Pakistan was formed. We are given both sides to the story through two young boys who are friends, and the conflict they faced through this.
R J Ullman: Epic Zero series
Funny, crazy and sad describes this story that is filled with superheroes, arch villains, and lots of action.
David Walliams: Mega Monster
The book is about a school called 'The Cruel School which is horrible. It's where naughty children go and face their consequences. In the school there is an evil scientist and her laboratory assistant; the pair create a machine that turns you into monsters. A really funny adventure to read about.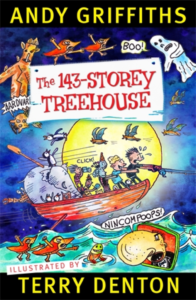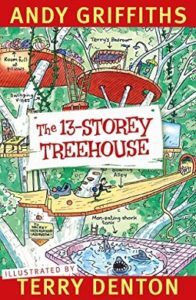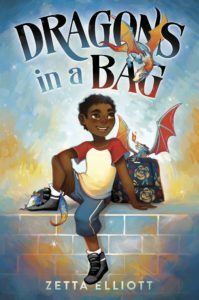 Andy Griffiths: The 13-Storey Treehouse, and The 143-Storey Treehouse
Andy and Terry (lllustrator) have produced books with humour that appeal to many: such fun and every-expanding treehouses. Great reading that will encourage readers to have fun along the way.
Zetta Elliott: Dragons in a Bag
A fun and exciting story about a young boy discovering that the world is much bigger and far stranger than he thought it was.
Jacqueline Wilson books
Any of her books will inspire you – she explores issues that appeal to her readers. There are plenty to choose from.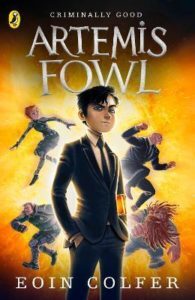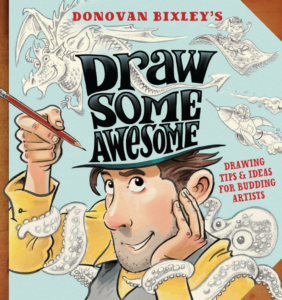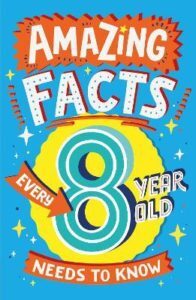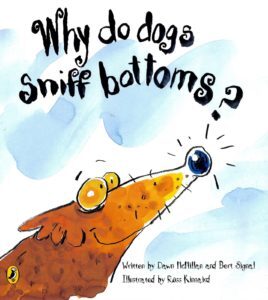 Eoin Colfer: Artemis Fowl
Artemis Fowl is the start of a series named after a 12-year-old millionaire criminal mastermind who takes on the race of fairies to get their gold. One of the best books you can read!
Donovan Bixley: Draw Some Awesome
A book that teaches you how to draw: Bixley takes the reader through the process of learning how to draw through a range of exercises.
Ria Christie Books: Amazing Facts Every 8 Year Old Needs to Know
An illustrated book full of interesting facts and trivia that a curious reader wants to find out.
Dawn McMillan: Why Do Dogs Sniff Bottoms?
A book about a dog's feelings that contains lots of interesting facts, and it appeals to more than just dog lovers.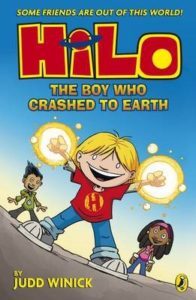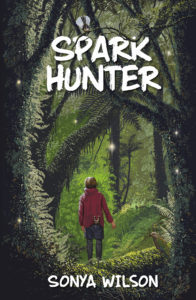 Judd Winick: Hilo The Boy who Crashed to Earth
A graphic fantasy novel about Hilo, a boy with superpowers, who crash lands on planet Earth: a great adventure which will grip the reader along the way.
Sonya Wilson: Spark Hunter
A fantasy novel for young readers: a story of survival in Fiordland. Lots of fact about the birds, bush and Milford Sound.
Books that need no introduction