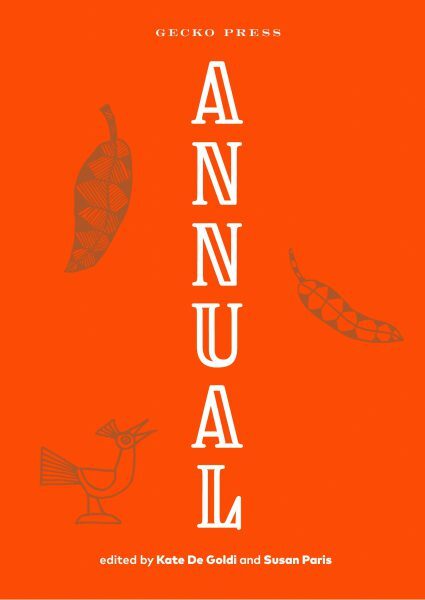 A startlement and a delight. Pure gold.
Annual 
Gecko Press's Annual is a game-changer, packing dynamic, irreverent, challenging, and timeless material into a beautiful package for 9- to 12-year-olds.
Find out about our Dunedin schools zine competition here.
Learn more about Annual on the annualannual.com website.
---

Description

Annual features a dictionary of crazy words that come in handy on car trips, a sophisticated 'spot the similarity', a found poem from school newsletters, a maths-nerd's memoir full of tricky logic puzzles, and top-class fiction that spans Christchurch Botanic Gardens in the 19th C, the loss of a brother, a Kiwi beach holiday, and a Fontanian boarding school.

This is a book for readers who are hungry for sophisticated, wide-ranging, and challenging content. It is designed to revitalize the reading experience for this age group and create lifetime readers.

Annual by Gecko Press will be the first publication of its kind in New Zealand.

---

Book Details

Country of Origin
New Zealand
Reader Age
8-12 year, 11-14 year
Book Size
26 x 19.3 cm
26 x 19.3 cm
ISBN
Annual
9781776570775

---

Do you love good books for children?
Join our newsletter